Pope Francis Appoints Abortion-Backing Professor to Pro-Life Academy; Some 'Shocked'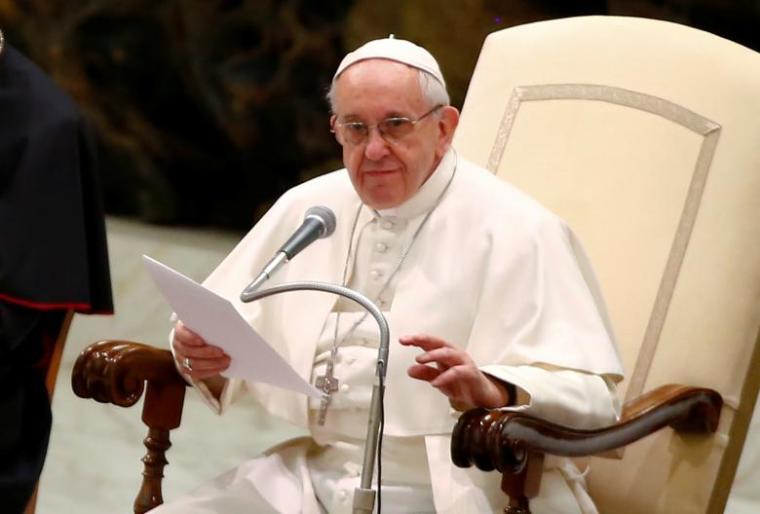 Pope Francis has appointed an abortion-backing philosopher and Oxford professor to the Pontifical Academy for Life.
According to a Monday statement by the Vatican, Nigel Biggar, regius professor of Moral and Pastoral Theology and director of the McDonald Center for Theology, Ethics, and Public Life at the University of Oxford, is one of 50 appointments to the academy, which defends the Catholic Church's pro-life stance.
Biggar, however, has suggested that he backs abortion up until the fetus is 18 weeks old. Biggar said in a 2011 interview with philosopher Peter Singer for StandPoint magazine that 18 weeks after conception is where he would "draw the line for abortion."
Eighteen weeks "is roughly about the earliest time when there is some evidence of brain activity, and therefore of consciousness. In terms of maintaining a strong social commitment to preserving human life in hindered forms, and in terms of not becoming too casual about killing human life, we need to draw the line much more conservatively," he said.
He also questioned at what point does an unborn baby earn the right to be treated as a human.
"It's not clear that a human fetus is the same kind of thing as an adult or a mature human being, and therefore deserves quite the same treatment. It then becomes a question of where we draw the line, and there is no absolutely cogent reason for drawing it in one place over another," Biggar said then.
Christine Vollmer, a founding member of the pontifical academy and president of the Latin American Alliance for the Family, called the appointment of Biggar "scandalous," according to the National Catholic Register, while Professor Luke Gormally, a British former academy member, described it as "shocking."
Archbishop Vincenzo Paglia, president of the academy that was founded by Pope St. John Paul II and professor Jerome Lejeune in 1994, defended the appointment, saying all the appointees are "not only talented and accomplished," but also "truly representative of all who value life at all its stages."
The appointees constitute "a College of academics of the highest professional standing that will offer to the Catholic Church and to the whole world a deep and wise vision in the service of human life, especially life that is weakest and most defenseless," Paglia commented.
"The Academicians named by the Holy Father come from 27 countries around the world and are outstanding in diverse fields of human knowledge. Among them are a number of non-Catholics, either belonging to other religions and non-believers, a sign that the protection and promotion of human life knows no divisions and can be assured only through common endeavor."
LifeSiteNews reached out to Biggar to ask him whether his appointment to the academy means the Catholic Church is changing its position on abortion, but as he is not a Roman Catholic, the professor said he could not comment on the Church's thinking.
"I am very sorry to disappoint you, but the issue of abortion is one on which I have views, but it is not one that I have thought about for a very long time," Biggar said.
"I believe that the reason for my recent appointment lies in my sustained work on the issues of voluntary euthanasia and assisted suicide. On those issues my conclusions are consonant with the Church's," he commented, referring to his opposition to the legalization of euthanasia on pragmatic grounds.