Pope Francis to Hold Conference on Exorcism Amid Demand, Fears of Satanism Grows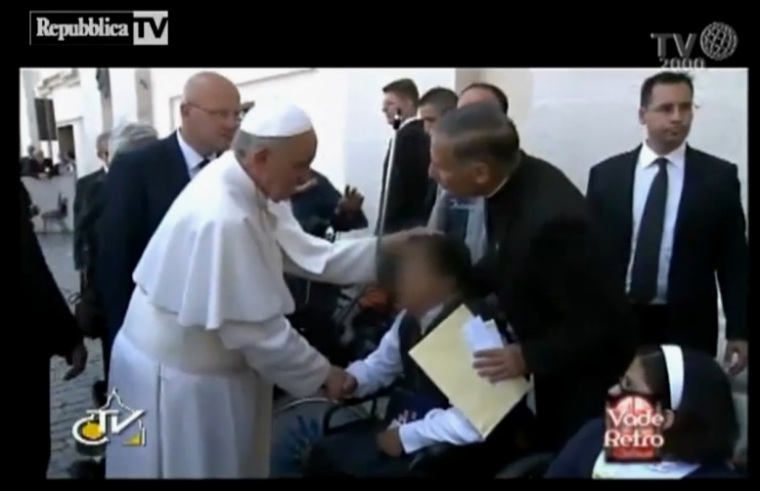 The Vatican plans to hold a week-long international conference in April to deal with a threefold increase in demand for exorcists in Italy alone, with 500,000 cases each year.
The decision comes out of a recent four-day meeting the Vatican held in Sicily in southern Italy where testimonies were heard on sects and Satanism, according to USA Today, which translated a report published in Italian in Vatican Radio.
One of the organizers of the Sicily meeting, Friar Beningo Palilla, was quoted as saying the church is concerned that an increasing number of people are turning to fortune tellers and Tarot readers, which can "open the door to the devil and to possession."
He said roughly 500,000 cases requiring exorcism are seen in Italy each year.
The international conference, to be conducted at the Pontifical Athenaeum Regina Apostolorum, an educational institute of the Catholic Church in Rome, will supposedly be focused on teaching new priests the techniques of exorcism.
"We priests, very often, do not know how to deal with the concrete cases (of demonic possession) presented to us: in the preparation for the priesthood, we do not talk about these things," Palilla said. "A self-taught exorcist certainly meets errors. I will say more: it would also take a period of apprenticeship, as happens for many professionals."
In January, a leading exorcist in Ireland, Fr. Pat Collins, warned that cases of demonic possession and other evil phenomena were rising in the country, urging leaders of the Catholic Church to appoint a team of exorcists.
"It's only in recent years that the demand has risen exponentially," Collins told The Irish Catholic at the time.
"What I'm finding out desperately, is people who in their own minds believe — rightly or wrongly — that they're afflicted by an evil spirit," he said. "I think in many cases they wrongly think it, but when they turn to the Church, the Church doesn't know what to do with them and they refer them on either to a psychologist or to somebody that they've heard of that is interested in this form of ministry, and they do fall between the cracks and often are not helped."
The Catholic Church's canon law recognizes exorcism, but it thus far allows it to be performed only after high-level permission from within the church.
Last October, the U.S. Conference of Catholic Bishops released its first official English-language translation of a ritual book on exorcisms, detailing practices that get rid of demons and prayers against the "powers of darkness."
"Given that there's less facility in Latin than there used to be, even among priests, it opens the door to more priests to do this. Until now, not only did the priest have to be wise and holy, but he also had to have strong facility in Latin," Fr. Andrew Menke, executive director of the USCCB's Secretariat of Divine Worship, said at the time.