'The Exorcist' Filmmaker: Filming an Actual Exorcism for New Documentary Was 'Terrifying'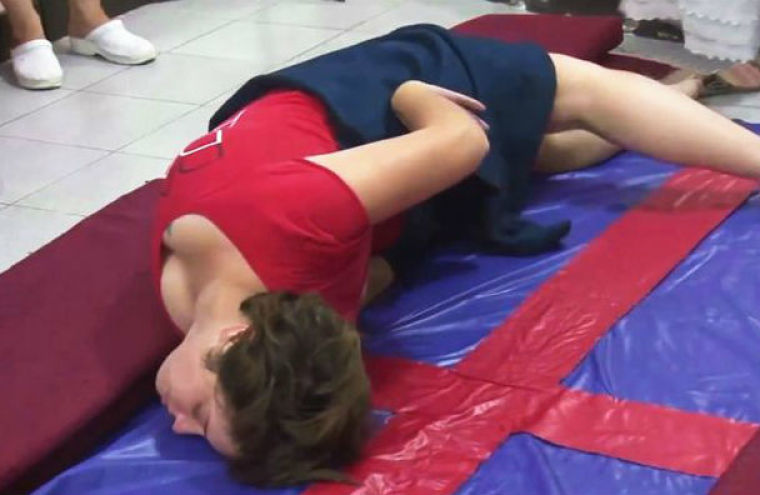 A prominent Hollywood movie director has captured footage of an actual exorcism taking place that was included in a documentary film released last week. The experience, he said, was "terrifying."
William Friedkin, who made the 1973 movie "The Exorcist" has made another film called "The Devil and Father Amorth" which came out Thursday. Variety reported Sunday that Friedkin got connected with Father Gabriel Amorth, a Roman Catholic priest in the Diocese of Rome, and acquired access to observe and film an actual exorcism for inclusion in the movie.
"It was terrifying," Friedkin said of the experience, when asked what it was like to witness demons being cast out up close and personal.
"I went from being afraid of what could happen to feeling a great deal of empathy with this woman's pain and suffering, which is obvious in the film," he said.
This was reportedly the woman's ninth exorcism session, as she had been seeing Father Amorth for some time. Father Amorth died in September of last year.
In the film, Friedkin also said he interviewed some of the best neurologists and brain surgeons in the United States about what he had seen during the exorcism. The doctors did their best to offer professional diagnoses.
"The brain surgeons had no idea what her affliction was and none of them would recommend an operation," he recounted.
"They believe that everything originates in the brain but — and they say this in the film — they have never seen anything quite like these symptoms ... Then the psychiatrists ... all described how psychiatry now recognizes demonic possession. It's called dissociative identity disorder/demonic possession."
Timothy George, dean of Beeson Divinity School in Birmingham, Alabama, told The Christian Post that it is to our detriment when we make light of the reality of Satan and the demonic realm. An "anti-supernatural bent" pervades our modern culture, he said.
"We confront spiritual warfare on every side today. Christians need to be armed, as Paul tells us in Ephesians 6, with the whole armor of God," George explained.
He expressed appreciation for Pope Francis' emphasis on this dimension of the Christian faith — the necessity of resisting the devil — and noted that this was also a vital part of Martin Luther's theology. George told CP that, as it happens, he will be giving a lecture later this year at the Evangelical Theological Society on "Dr. Luther and The Devil."
"I think we have to be aware that this is deeply embedded in the Scripture and we need to be wise. There is a kind of cult of the demonic that I want to resist and not trivialize. But sometimes the demonic is too trivialized in our culture. I want to treat it with all of the biblical seriousness that the Word of God does."
Today when a patient visits a doctor's office and states that he or she is demonically possessed, psychiatrists do not tell them that they are not but administer whatever treatment they think is needed, including medication. They also now call upon exorcists.
Richard Gallagher, who is both a board-certified psychiatrist and a practicing Catholic, noted in a Washington Post essay in July 2016 that although most of his scientific colleagues think that it is impossible to be a sophisticated psychiatrist and believe that evil spirits are tormenting human beings, he has concluded otherwise.
His colleagues think this way "because of their frequent contact with patients who are deluded about demons, their general skepticism of the supernatural, and their commitment to employ only standard, peer-reviewed treatments that do not potentially mislead (a definite risk) or harm vulnerable patients," he explained.
For its part, the American Psychiatric Association has no official position on matters like this, and like broader society, the field of psychiatry "is full of unpersuadable skeptics and occasionally doctrinaire materialists who are often oddly vitriolic in their opposition to all things spiritual," Gallagher said.
"But careful observation of the evidence presented to me in my career has led me to believe that certain extremely uncommon cases can be explained no other way."
According to Gallagher, the Vatican does not track global or countrywide exorcism, but said that demand is rising among the priests he meets. The United States is also home to around 50 exorcists considered "stable" — meaning "those who have been designated by bishops to combat demonic activity on a semi-regular basis." This number marks an increase as there were only 12 such designated exorcists here 10 years ago, Gallagher noted, citing Rev. Vincent Lampert, a Vatican-trained exorcist from the Catholic Archdiocese of Indianapolis.