Pope Francis Decries 'Satanic' Killing in God's Name; Honors Christian Martyrs Who Refused to Deny Christ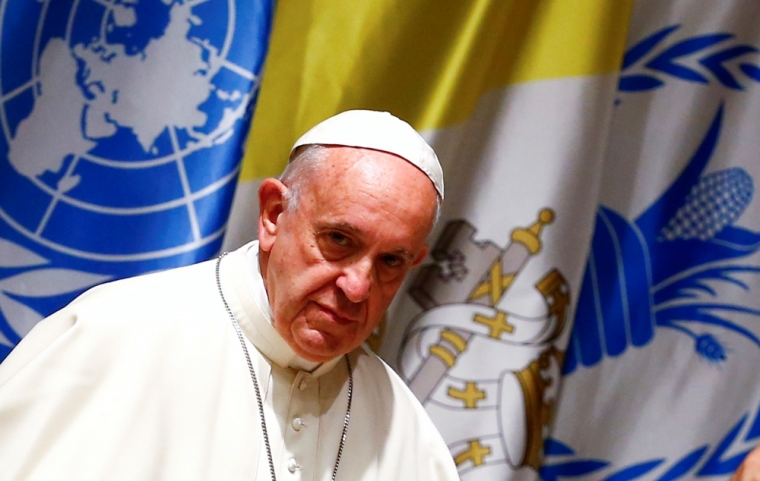 Pope Francis has said that all who murder in God's name are carrying out "satanic crimes," and praised Christian martyrs, including French priest Father Jacques Hamel, who were killed by radical jihadists but refused to deny Jesus Christ.
"Today there are Christians murdered, tortured, imprisoned, slaughtered because they do not deny Jesus Christ," Francis said on Wednesday while celebrating mass in honor of Hamel, the priest who was killed by IS earlier in the summer.
"Christians who suffer today because they will not deny Jesus Christ — whether in prison or by death or torture — they show how cruel this persecution is. And this cruelty that demands apostasy — we say the word — is satanic," the pontiff added, according to Vatican Radio.
Francis said that Hamel is a martyr, and insisted that all such men of God who have been killed for their faith have been "beatified," or declared to be in Heaven.
"You can put this photo in the church, because he is blessed now, and if someone tells you that you do not have the right, tell them that the pope gave you permission," Francis told the archbishop of Rouen, Dominique Lebrun, referring to a photo of Hamel.
The French priest was killed by two Islamic radicals who slit his throat and pledged allegiance to the Islamic State terror group during a morning mass at his Rouen church in July.
Lebrun, who in August led a funeral mass for the priest, revealed that Hamel's last words as he tried to push away his attackers were "Go away, Satan."
"Evil is a mystery. It reaches heights of horror that take us out of the human," Lebrun said at the time.
"Isn't that what you wanted to say, Jacques, with your last words, when you fell to the ground? After you were struck by the knife, you tried to push away your assailants with your feet and said, 'Go away, Satan.' You repeated it, 'Go away, Satan."'
Francis reflected on Wednesday that Hamel "was slain on the Cross, just as he celebrated the sacrifice of the Cross of Christ."
He added that the French priest was a good and humble man looking for peace, but "was assassinated as if he were a criminal."
"This is the thread of Satanic persecution," Francis added.
"He gave his life for us. He gave his life so as not to deny Jesus," the pope added.
The Roman Catholic Church leader urged all religious people around the world to declare that killing in the name of God is satanic, and abandon such evil.
Lebrun reflected that the people in Rouen have become more weary and fearful following the shocking attack, but it has also driven more people to come to mass as well.
"Jesus never said it was stupid to be afraid," the archbishop told reporters, according to Catholic News Service.
Lebrun suggested that when Christ told His disciples, "Do not be afraid," He was telling them to acknowledge their fear and overcome it through faith.