Pope Francis: Man and Woman Are at the Root of Marriage and Family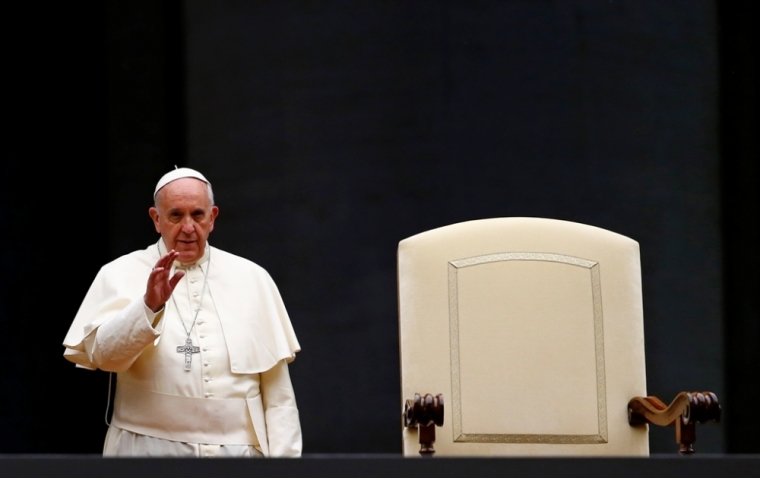 The head of the Roman Catholic Church declared during a conference on Monday that marriage is by definition a union of man and woman, defying past claims by some that the Church was considering a change in its views on same-sex unions and sexuality.
Pope Francis remarks came during an address before a Church group known as a Colloquium in which he spoke about the need for strong families and to recognize "man and woman" as the "root of marriage and family."
"It is fitting that you have gathered here in this international colloquium to explore the complementarity of man and woman," stated the pontiff. "This complementarity is at the root of marriage and family, which is the first school where we learn to appreciate our own and others' gifts, and where we begin to acquire the arts of living together."
Francis also stated in his remarks before a Church group known as a Colloquium that "marriage and the family are in crisis."
"We now live in a culture of the temporary, in which more and more people are simply giving up on marriage as a public commitment," continued Francis. "This revolution in manners and morals has often flown the flag of freedom, but in fact it has brought spiritual and material devastation to countless human beings, especially the poorest and most vulnerable."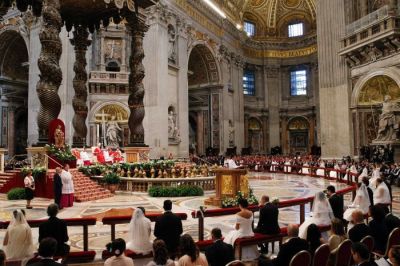 Since becoming pope, Francis has been seen by many pro-gay rights groups as being more welcoming of the LGBT community than his predecessors.
Last year, Francis garnered many headlines when he said in an interview that he refused to pass judgment on gay Christians.
"If someone is gay and is searching for the Lord and has good will, then who am I to judge him?" stated Francis, which encouraged the major LGBT publication the Advocate to label him person of the year.
In the spring, Pope Francis called for an October meeting meant to look at the Church's views on issues like divorce, contraception, and gay unions.
American media outlets believed that the October meeting signaled a new direction for the Church, including a possible change in policy regarding the institution's teaching on marriage.
Coverage of October's Synod of Bishops conference attracted criticism from those within the Church, including Philadelphia Archbishop Charles J. Chaput.
Chaput recently told an audience in New York that he was "very disturbed" by press reports of last month's synod, saying, "I think confusion is of the devil, and I think the public image that came across was of confusion," adding that "I don't think that was the real thing there."
The Colloquium meets through Wednesday to discuss matters regarding the institution of marriage. Speakers from various religious traditions, including Christian and non-Christian perspectives, are scheduled to give presentations.
Russell D. Moore, the president of the Ethics and Religious Liberty Commission of the Southern Baptist Convention, will provide the evangelical Christian perspective about marriage.