In Birthplace of Mexico's Drug War, Pope Tells Youth 'Jesus Would Never Ask Us to Be Assassins'
In Birthplace of Mexico's Drug War, Pope Tells Youth 'Jesus Would Never Ask Us to Be Assassins'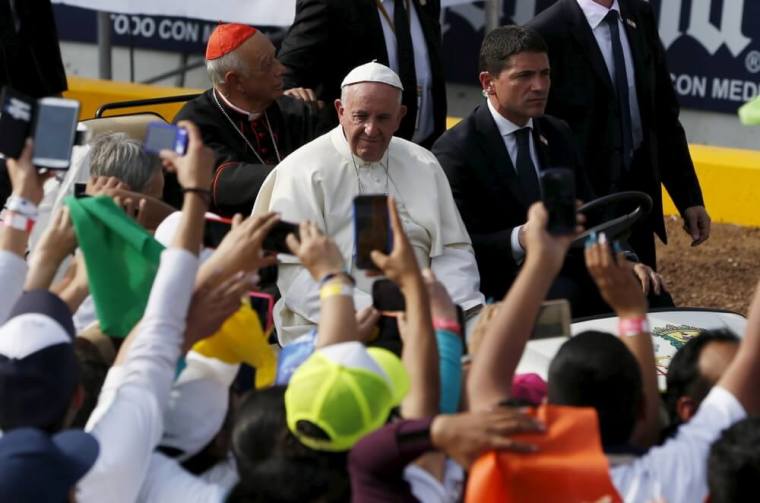 Speaking under tight security in the birthplace of Mexico's drug war Tuesday, Pope Francis urged a sea of young people to choose Christ over the lure of gang life, warning that "Jesus would never ask us to be assassins."
Former Mexican President Felipe Calderon launched the country's current war against organized crime by sending troops to his home state Michoacan in December 2006. And it has remained rife with violence, according to Vice News.
At a stadium rally in Morelia, the capital of Michoacan on Tuesday, Reuters reports that Pope Francis had been under tight security due to scattered outburst of violence in recent months. More than 100,000 people have been killed in Mexico's drug war over the last decade as rival gangs fight over territory and smuggling routes to the United States, according to the report.
In an apparent bid to offer hope to the faithful and vulnerable in his first visit to Mexico, Pope Francis told the youth that they are the "wealth" of both Mexico and the Church while highlighting the dangers of the drug trade.
"You are the wealth of Mexico, you are the wealth of the Church. I understand that often it is difficult to feel your value when you are continually exposed to the loss of friends or relatives at the hands of the drug trade, of drugs themselves, of criminal organizations that sow terror," he said.
"It is hard to feel the wealth of a nation when there are no opportunities for dignified work, no possibilities for study or advancement, when you feel your rights are being trampled on, which then leads you to extreme situations. It is difficult to appreciate the value of a place when, because of your youth, you are used for selfish purposes, seduced by promises that end up being untrue," said Francis.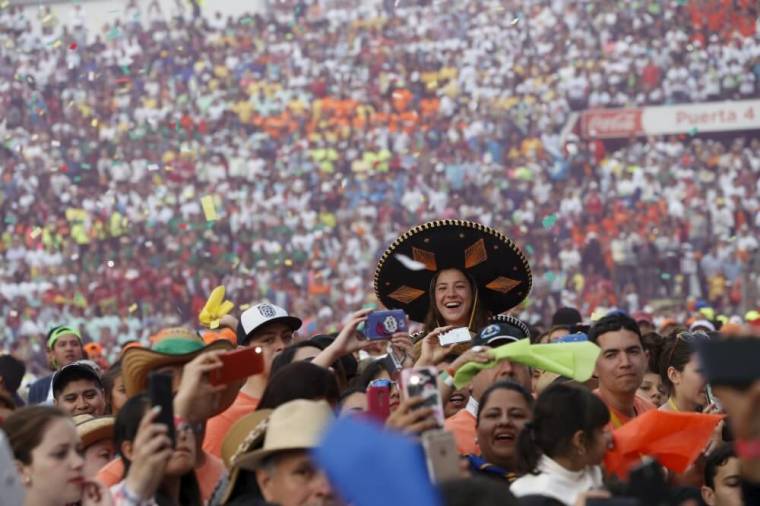 "I will never tire of saying, you are the wealth of Mexico. Don't think I am saying this because I am good, or I because I have concise ideas about it; no dear friends, it is not like that. I say this to you and I am convinced of it. And do you know why? Because, like you, I believe in Jesus Christ. And it is He who continually renews in me this hope, it is He who continually renews my outlook. It is He who continually invites me to a conversion of heart. Yes, my friends, I say this because in Jesus I have found the One who is able to bring out the best in me," he said.
"Hand in hand with him, we can move forward, hand in hand with Him we can begin again and again, hand in hand with Him we find the strength to say: it is a lie to believe that the only way to live, or to be young, is to entrust oneself to drug dealers or others who do nothing but sow destruction and death," he added.
The pontiff ended his speech, declaring: "Jesus would never ask us to be assassins; rather, He calls us to be disciples. He would never send us out to death, but rather everything in Him speaks of life. A life in a family, life in a community; families and communities for the good of society. You are the wealth of this country, and when you doubt this, look to Jesus, He who destroys all efforts to make you useless or mere instruments of other people's ambitions."
Francis, who is the first Latin American pope, is expected to travel to some of the poorest and most violent corners of Mexico in a six-day tour of that country, according to Reuters.
In 2014, President Enrique Pena Nieto's government sent in the army and forged an uneasy alliance with vigilante groups in Michoacan after a bitter conflict erupted between the groups and the powerful Knights Templar drug gang. That same year, dozens of trainee teachers were abducted and apparently massacred by a drug gang in league with corrupt police in the neighboring state of Guerrero.
Some 200,000 Catholics are expected to cross from El Paso, Texas, into Ciudad Juarez, Mexico, on Wednesday to see Pope Francis in a massive pilgrimage.