Pope Francis' New Rock Album 'Wake Up!' Causing a Stir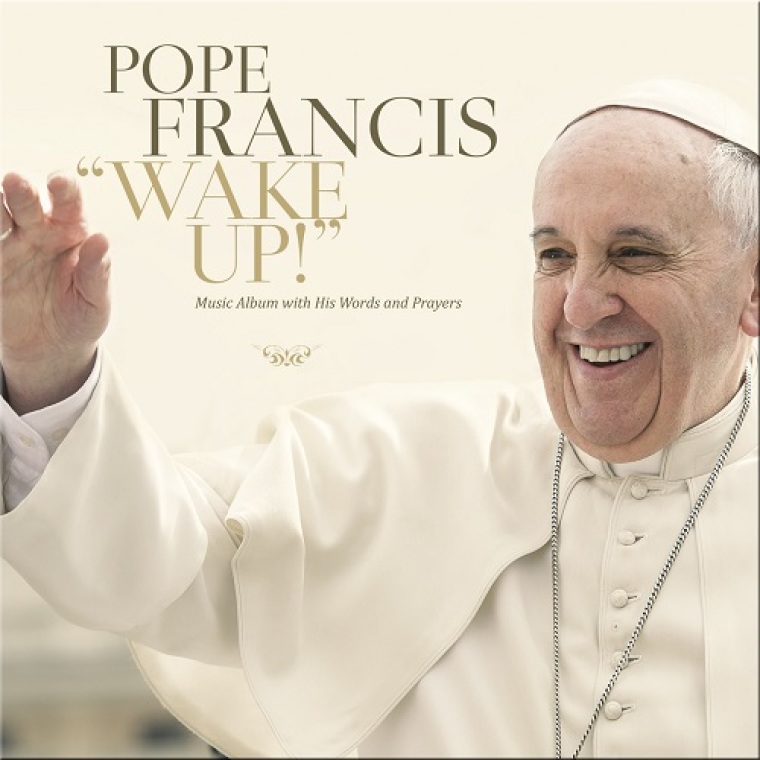 Following the groundbreaking releases of "Wake Up! Go! Go! Forward!" and "¿Por Qué Sufren Los Niños?", Believe Digital released Pope Francis' new album in full.
Although pegged "rock", the album is an eclectic collection of eleven tracks containing sacred hymns from the Christian tradition reworked by contemporary artists and composers. Pope Francis' voice is heard all throughout the musical pieces with excerpts of his most significant speeches.
The pontiff's voice is set over a compilation of songs ranging from rock to pop, Latin music to Gregorian chants.
In Pope Francis' style, Wake Up! represents a harmonious link between traditional and modernism. The album was released Nov. 27, and can be accessed HERE. In addition to the music, whether downloads or physical albums, is included a 24-page booklet with lyrics and the Bishop of Rome's words and prayers.
On the new release, Pope Francis is heard addressing universal issues such as peace, dignity, environmental protection, and aid for people most in need in Italian, Spanish, English, and Portuguese.
Wake Up! features various global artists in the diverse compilation. The album's single "Wake Up! Go! Go! Forward!" speaks directly to the youth. The message is to continuously move onward in life while electric guitar riffs, lines, and upbeat bass accompanied the words.
Many on social media have expressed their thoughts on the musical piece.
Youtube user Niccolò Campi said, "Marilyn Manson good, Ozzy Osbourne better, Pope Francis best!"
But not everyone shares the same enthusiasm, for example user Anilomd maintains that he prefers Gregorian chants. Others voiced that the music was an "embarrassment".
Many atheist likewise commented on the music saying, "Even for atheists, this is not only about music, but the message the pope give to us...coolest pope ever!"
Other song on the album include "Cuidar El Planeta," a song that combines haunting choir vocals with classical guitar and Latin dance influences that focuses on the importance of environmentalism. "¿Por Qué Sufren Los Niños?" is another single on Wake Up!, which is filled with a message of empathy. The remainder of the album is as equally distinct and musically authentic.
Pope Francis has been a forward-thinking spiritual leader for the Roman Catholic Church since taking office. The leader has been widely accepted and has millions of followers, who turn to him for prayers, requests, and intercession, to which he often responds personally to.
For more information on the Pope's musical release, visit believedigital.com