Pope Francis on Iraq and ISIS: 'In These Cases, It is Licit to Stop the Unjust Aggressor'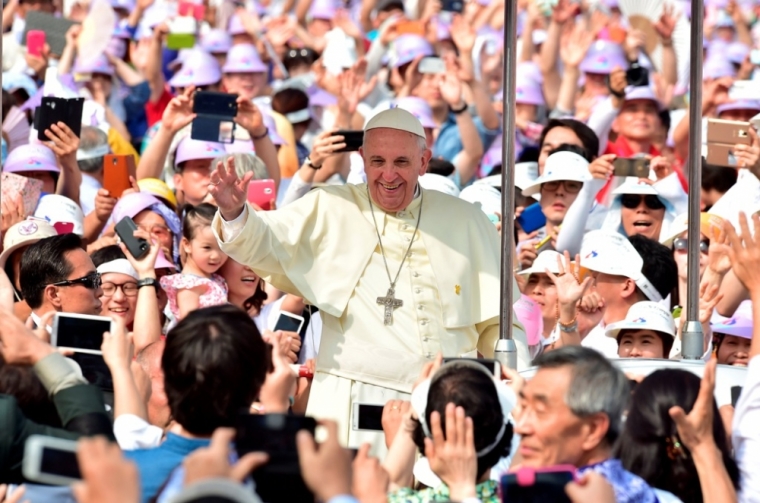 Pope Francis has spoken out against the persecution of Christians and other minorities in Iraq, and has addressed whether the use of force to stop their persecutors is justified.
"In these cases, where there is an unjust aggression, I can only say that it is licit to stop the unjust aggressor," Pope Francis told journalists. "I underscore the verb 'stop.' I'm not saying 'bomb' or 'make war,' just 'stop.' And the means that can be used to stop them must be evaluated."
Hundreds of thousands of Christians and religious minority members have had to flee their homes and communities in order to avoid being slaughtered by radical Muslims. The Islamic group known as ISIS has spent recent months murdering thousands across northern Iraq in an attempt to form a unified Islamic Caliphate. The militant group has already taken over a large area of Syria and hopes to "cleanse" the region of Christians and other minorities such as the Yazidids.
They have kidnapped men, women and children and given them the option to either convert to Islam or be put to death. Men and children have been beheaded, and many women have also been killed or abducted.
"One nation alone cannot judge how you stop this, how you stop an unjust aggressor," Pope Francis said. "After World War II, the idea of the United Nations came about: It's there that you must discuss 'Is there an unjust aggression? It seems so. How should we stop it?' Just this. Nothing more."
Last year the pontiff fasted and encouraged world-wide prayer for those in Syria, and rebels were killed via the use of chemical weapons.
"My heart is deeply wounded by what is happening in Syria and anguished by the dramatic developments," the Pope said in his papal appearance in St. Peter's Square in 2013. "With utmost firmness, I condemn the use of chemical weapons. I tell you that those terrible images from recent days are burned into my mind and heart. There is the judgment of God, and also the judgment of history, upon our actions, from which there is no escaping."