Pope Francis Received Letter From Chilean Sex Abuse Victim Despite Denials, Report Claims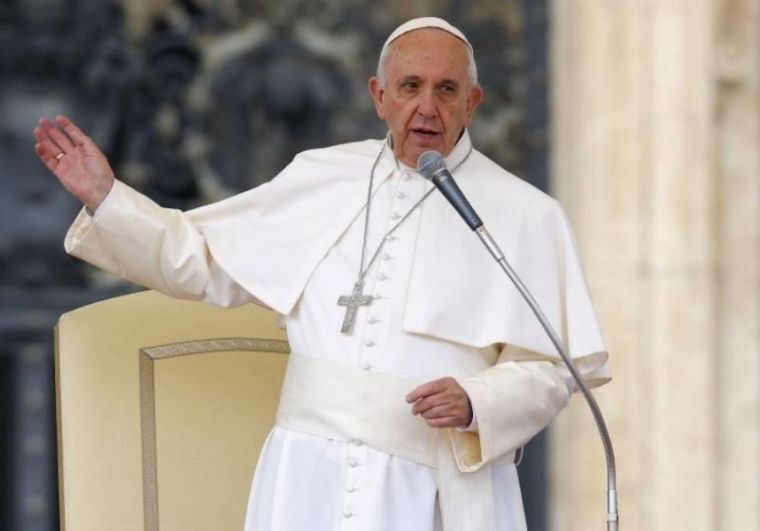 Allegations of neglecting to address clergy sexual abuse in the Roman Catholic Church are resurfacing with a report indicating Pope Francis had received a 2015 letter from a survivor despite denials to the contrary.
In an exclusive Monday, The Associated Press reported that a graphic, eight-page letter from a Chilean man, Juan Carlos Cruz, detailing his abuse by a priest and how church officials in Chile ignored the crime was hand-delivered to a well-known American Cardinal in Rome nearly three years ago. The letter spelled out how Cruz had been fondled as a child and how his soul was so tormented that he wanted to kill himself.
The issue of clergy abuse resurfaced in Chile amid protests that ensued during the papal visit last month. Francis strongly defended Bishop Juan Barros, whom victims accuse of witnessing and ignoring the abuse by Fernando Karadima, a charismatic pastor who worked in a wealthy neighborhood in Santiago where he allegedly abused Cruz and other children.
Francis decried that the accusations against Barros were "slander," and was "seemingly unaware that victims had placed Barros at the scene of Karadima's crimes," the AP said.
When an AP journalist asked Francis about this on the plane back to Europe on Jan. 21, he replied: "You, in all good will, tell me that there are victims, but I haven't seen any, because they haven't come forward."
Some members of the pope's Commission for the Protection of Minors maintain that in April 2015, they sent a delegation to Rome just to hand-deliver a letter addressed to the pope about Barros.
Four of the commission's members met with Cardinal Sean O'Malley, the pope's top abuse adviser who is widely respected for his work tackling clergy sex abuse in Boston, Massachusetts, voicing their qualms about Francis' decision to appoint Barros as the bishop of Osorno, Chile, the AP reported.
"When we gave him (O'Malley) the letter for the pope, he assured us he would give it to the pope and speak of the concerns," said then-commission member Marie Collins.
"And at a later date, he assured us that had been done."
Cruz, the victim, was told the same thing.
Karadima is now 87 years old and lives in a home for retired priests. The Vatican removed him from pastoral ministry in 2011 and sentenced him to a life of "penance and prayer," based on Cruz's testimony and other accounts from former members of Karadima's parish.
The AP further explained that for those inclined to think that the pope did not pay attention to Cruz's letter — since he receives thousands of letters daily and cannot possibly recall their content years later — this was not a typical letter and the circumstances under which it arrived were extraordinary given O'Malley's personal promises that he would give Cruz's letter to the pope.
During his trip to Chile last month the pope suggested that sexual abuse victims ought to show "proof" of what happened to them, a remark for which he apologized a day later after O'Malley issued a statement criticizing Francis' choice of words. Yet the pope continued to defend Barros, describing the charges against him as "calumny" and stressed he had never heard from any victims.
"I'm certain he's innocent," Francis said of the Chilean bishop.
"If anyone can give me evidence, I'll be the first to listen."
Cruz said he felt as though he had been slapped upon hearing those words.
"I was upset," he said, "and at the same time I couldn't believe that someone so high up like the pope himself could lie about this."