Post-abortive women more conflicted about their abortions than Turnaway claims: study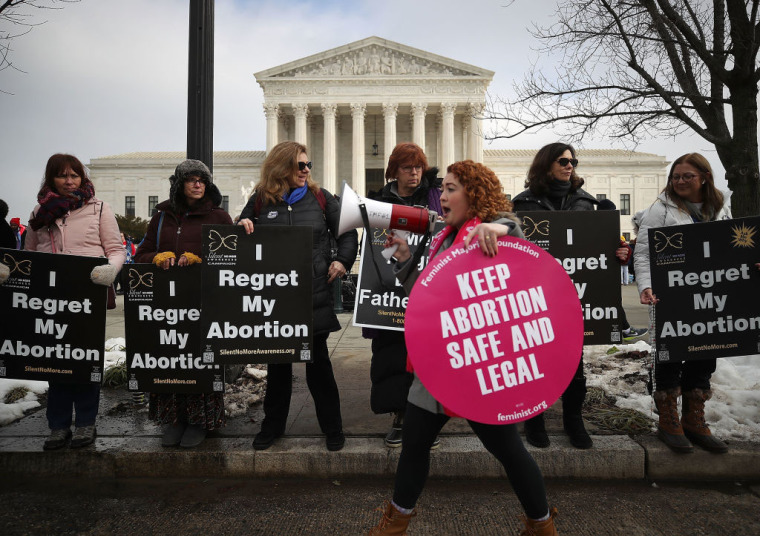 Recent research on the effects of abortion on women's mental well-being raises concerns about the accuracy of the Turnaway Study, which claimed that more than 90% of women who had an abortion expressed long-term satisfaction with their decision.
The recent study, titled "The Effects of Abortion Decision Rightness and Decision Type on Women's Satisfaction and Mental Health," was conducted by scholars David C. Reardon, Katherine A. Rafferty and Tessa Longbons. Published last week, the Charlotte Lozier Institute shared the results on its website Monday. 
"Of 226 women reporting a history of abortion, 33% identified it as wanted, 43% as accepted but inconsistent with their values and preferences, and 24% as unwanted or coerced," the study reads. "Only wanted abortions were associated with positive emotions or mental health gains." 
The study concluded that adverse mental health outcomes were more strongly associated with women who felt pressured to abort. The authors contend that the number of women who want an abortion and say the decision did not conflict with their values are often "over-represented in studies initiated at abortion clinics." 
"More research is needed to understand better the experience of the two-thirds of women for whom abortion is unwanted, coerced, or otherwise inconsistent with their own values and preferences." 
Researchers arrived at their conclusion after assessing 1,000 women between the ages of 41 to 45. The respondents rated their personal preferences and the outcomes they attributed to their abortion decision via 11 visual analog scales.
"A categorical question allowed women to identify if their abortions were wanted and consistent with their own values and preferences, inconsistent with their values and preferences, unwanted or coerced," the authors wrote, detailing the study's methodology. 
"Linear regression models were tested to identify which of three decision scales best predicted positive or negative emotions, effects on mental health, emotional attachment, personal preferences, moral conflict, and other factors relevant to an assessment of satisfaction with a decision to abort."
The Turnaway Study, however, was conducted from 2008 to 2010 by Demographer Diana Greene Foster and her research team. For this study, researchers asked 30 abortion facilities throughout the country to select 1,000 women who had abortions or were "turned away" and gave birth because they were beyond the gestational limit. 
Foster and her team concluded that women who were denied abortions experienced worse economic and mental health outcomes than those who had abortions. The study purported that 99% of women affirmed the rightness of their decision years later and did not regret having had an abortion. 
The Lozier Institute scholars noted that the Turnaway Study arrived at this conclusion by asking participants, "Given your situation, was the decision to have an abortion the right decision for you?" The study's "binary yes/no question" also prevented respondents from articulating different degrees of satisfaction with their decision, according to the scholars. 
"But in a separate analysis of the same sample of women, ANSIRH elsewhere reported high levels of regret (41-66%), sadness (64-74%), guilt (53-63%) and anger (31-43%)," the pro-life scholars reported.
"In addition, the question preface ('Given your situation') may have fixated responses on beliefs and feelings at the time of the abortion," the scholars continued, adding that the participants may have answered "yes" to affirm to themselves that they made the right decision at the time. 
The pro-life scholars also pointed out that ANSIRH's refusal to allow for a review of the study or a reanalysis of its data only adds to the concerns regarding its accuracy.
Another common criticism of the Turnaway Study is its low participation rate, as only 31% of the women completed at least one interview, and half of that fraction dropped out before the final interview. According to Reardon and the other scholars, the 31% participation rate in the "decision rightness" sample reflects "a high degree of selection bias."
"This conclusion is consistent with the findings of studies that have found that women who anticipate the most negative reactions to their abortions are least likely to agree to participate in follow-up interviews when invited to do so at an abortion clinic," the researchers stated.
In contrast, the study conducted by the Lozier Institute scholars reported a "91% completion rate among women who had abortions after the topic of abortion was revealed."