Postponement of 1,000 Lashes for Saudi Blogger Raif Badawi to Heal 'Exposes Utter Brutality' of Penalty, Says Doctor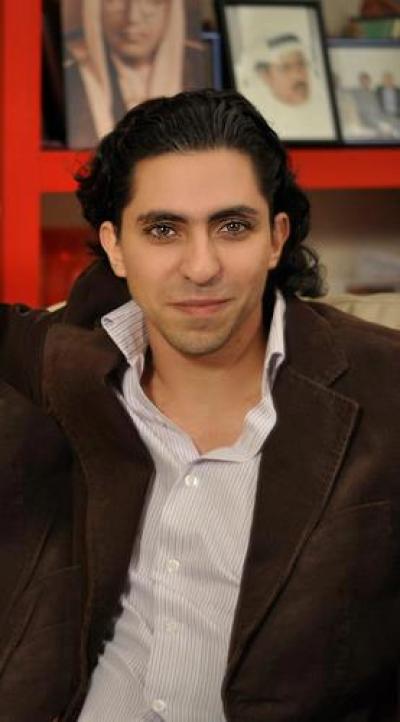 A liberal Saudi blogger who was sentenced to endure 1,000 lashes for "insulting Islam" has been temporarily reprieved from his 50 weekly lashings after a board of doctors ruled his body is incapable of taking any more lashings in the near future.
After sentencing 31-year-old Raif Badawi, who operated the a blog called "Free Saudi Liberals," to 10 years in prison, 1,000 lashings and fining him about $266,060 for "insulting Islam" in his writings, the Saudi government has received international pressure for doling out such extreme punishments to someone who simply wrote on his own views and opinions.
The sentence of 1,000 lashes by a cane was arranged for Badawi, a father of three, so that he receives them in increments of 50 every Friday during the course of 20 weeks. But after receiving his first set of 50 lashes on Jan. 9 in the city of Jiddah, Badawi had not been subjected to the punishment in the two following weeks.
Doctors analyzed Badawi's abused body and declared that he is not be able to withstand another set of 50 lashes because the wounds from the earlier set of lashes have not healed.
According to the human rights organization Amnesty International, a medical committee, comprised of eight prison doctors, conducted a series of tests on Badawi's body and recommended that his scheduled Friday floggings not take place until his body is cleared to take such abuse again.
"Raif Badawi is still at risk," Said Boumedouha, Amnesty International's deputy director of programs in the Middle East and Africa said. "There is no way of knowing whether the Saudi Arabian authorities will disregard the medical advice and allow the flogging to go ahead."
As it is uncertain as to whether or not the Saudi authorities will postpone Badawi's punishment set for this upcoming Friday, Boumedouha and numerous other human rights activists are urging Saudi authorities to throw out Badawi's sentence entirely and release him from prison.
"Instead of continuing to torment Raif Badawi by dragging out his ordeal with repeated assessments the authorities should publicly announce an end to his flogging and release him immediately and unconditionally," Boumedouha said.
Although the doctors have helped delay Badawi's torture, Boumedouha said the fact that doctors are being used to determine if Badawi is ready for further punishment truly shows the abusive nature of this punishment.
"Not only does this postponement… expose the utter brutality of this punishment, it undermines its outrageous humanity," Boumhaha said. "The notion that Raif Badawi must be allowed to heal so that he can suffer this cruel punishment again and again is macabre and outrageous."
As thousands have protested outside of Saudi Arabian embassies throughout the world calling on the release of Badawi, The Guardian's Middle East Editor, Ian Black, writes that the postponement of the lashings could be a sign that Saudi authorities are starting to cave to international pressure.
"The postponement suggests that the saudi authorities are not impervious to the wave of protests about the case," Black wrote.
According to the Daily Mail, a spokesman for the Badawi's family, Dr. Elham Manea, said that the Saudi Ambassador in Germany told a local news agency that the blogger's flogging "will not continue" and that he "maybe not have to serve the whole time in prison."
Whether or not Badawi will ever have to receive the rest of his 950 lashings remains uncertain, but he does have a wealth of support of many in the West, including seven activists from the U.S. Commission on International Religious Freedom who are willing to stand in for Badawi and endure 100 lashes each.
Among those willing to endure Badawi's lashings is conservative Princeton professor and vice-chairman the commission, Robert P. George.
"Together with six colleagues on the U.S Commission on International Religious Freedom, I sent a letter to the Saudi Ambassador to the U.S. calling on the Saudi government to stop the horrific torture of Raif Badawi— an advocate of religious freedom and freedom of expression in the Saudi Kingdom," George wrote in a statement issued to The Christian Post. "If the Saudi government refuses, we each asked to take 100 of Mr. Badawi's lashes so that we could suffer with him. The seven of us included Republicans and Democrats, liberals and conservatives, Christians, Jews, and a Muslim."