Praise Radio DJ Blasts Prosperity Preachers in Beyonce 'Irreplaceable' Spoof
Singer/Songwriter Darlene McCoy Tells CP Video Is 'Just for Fun,' Not Targeting Individuals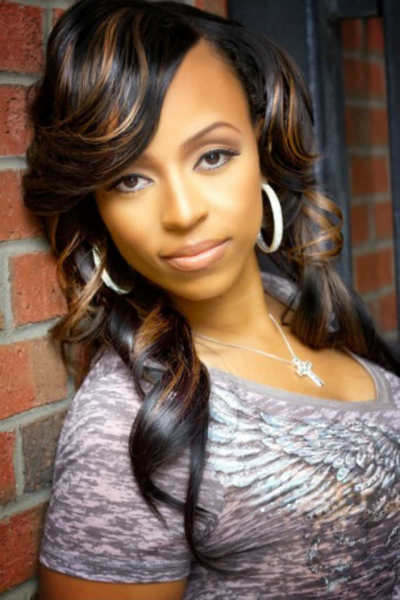 Following on the heels of Christian rapper Shai Linne taking prosperity preachers to task, Atlanta radio personality Darlene McCoy has released a parody of Beyonce's "Irreplaceable," highlighting the questionable behavior of pastors who fleece their flocks. But McCoy says her video is more for laughs and is in no way intended as a personal attack on anyone.
Linne, who raised quite a few brows and garnered praise from well-known Christian minister John Piper, took a serious look at the prosperity or health and wealth teaching of many pastors, and dropped names like Paula White, Benny Hinn and Joel Osteen in his "Fal$e Teacher$" song. White's son, however, didn't appreciate Linne's call-out of his mother and issued a statement – which Linne addressed, re-emphasizing the reasons why he believes that what White and other prosperity preachers teach is unbiblical.
"It is an underlying problem that does need to be addressed," McCoy told CP. "At the end of the day, when we do have pastors that are that way, their congregation members are mesmerized and brainwashed into thinking all is well."
However, McCoy, who has interviewed on her Atlanta's Praise 102.5 self-titled show everyone from Tyler Perry and Wendy Williams to Snoop Dogg and Michael Vick, said ultimately her "Irreplaceable" parody was just for fun.
"It's really just fun, but there is a reality that there are some pastors that are that way. I was looking at Twitter the other day and there's a lot of pastors that see it (the video) and they laugh at it. But then there are some pastors that are upset. I personally feel like if you get upset with [something] that's comedy, maybe it's because you're guilty," McCoy told The Christian Post with a laugh.
The "Irreplaceable" video, which McCoy said was shot long ago but only just released this week, was filmed in a church in Atlanta with casting done for many of the church worshippers appearing in the video.
"It actually just started out as a song. A friend of mine that works on 'The Rickey Smiley Morning Show,' Special K, wrote the actual song to the 'Irreplaceable' parody. So once we got the parody done, we just said 'Okay let's put it together.' We just got creative and put together a storyline to shoot the video."
The storyline, as seen in the video below, involves a minister at the pulpit, apparently on a typical Sunday, preaching about prosperity.
"Because prosperity means to prosper! Thou shall prosper. That's a good thing, because the Lord loves a prosperous servant," says the mock preacher in the five-minute video. Before mistakenly dabbing his damp forehead with a crumpled bill instead of a handkerchief, the preacher adds, "For a small fee, I can set you free."
McCoy is eventually asked to sing and takes to the front of the church, choir in tow, for a "special selection."
The unwitting and blinged-out pastor, played by comedian Karl "Special K" Douglas, soon realizes that McCoy is airing all of his dirty laundry before a flabbergasted congregation.
Singing to the upbeat tempo of the "Irreplaceable" mega hit, McCoy belts: "To the left, to the left / To the left, to the left / Up there preaching and committing grand theft / Guess you thought we had no sense at all / Keeping our tithes so you can ball."
At another point in the anti-prosperity preacher spoof, McCoy adds: "Standing in the pulpit looking at us like we some fools / Talking about we're never gonna find another pastor like you / You got it twisted."
The furious congregation, including an over-dramatic fainting elder, eventually "help" the ruffled pastor out of the church, threatening to press charges and call the IRS for spending their money on strippers and tattoos.
Watch Darlene McCoy's Spoof of Beyonce Single "Irreplaceable" Below:
The song, a follow-up of sorts to McCoy's "Take Me to Burger King" spoof of Tamela Mann's "Take Me to The King," gives a taste of what listeners can expect from the disc jockey's summer album.
Titled Random Foolishness and set for an Aug. 6 release, McCoy said the album will include parodies of other popular R&B and gospel hits such as Donald Lawrence's "The Best Is Yet to Come" and James Fortune's "Still Able."
McCoy, known in the gospel music industry for her self-titled 2007 CD that earned her two Dove Award nominations, said she is not concerned with comments from those critical of the "Irreplaceable" spoof and who think her video might cast the church in a bad light. "I'm over the deep stuff. We have to lighten up and laugh," she told CP. Admitting that her current comedic work is much different from her chart-topping gospel tracks, McCoy said "the reality is, I'm comical as well as a gospel artist, a worship artist, minister, all of that stuff."
"We need to lighten up and have a little fun," she added. "Everything is just so deep and everything is just so serious all the time. Whether we laugh or cry, God is still God. We can enjoy life. Sometimes we just need to laugh."
The recording artist, songwriter and radio DJ shared with CP that she worships at the Buckhead Church campus of Pastor Andy Stanley's North Point Ministries, and also oversees the Jenimac Foundation to empower and inspire teen girls as well as a worship and intercession ministry called The Fourth Watch.