Movement combats decline in teen church attendance by helping youth see more than just an institution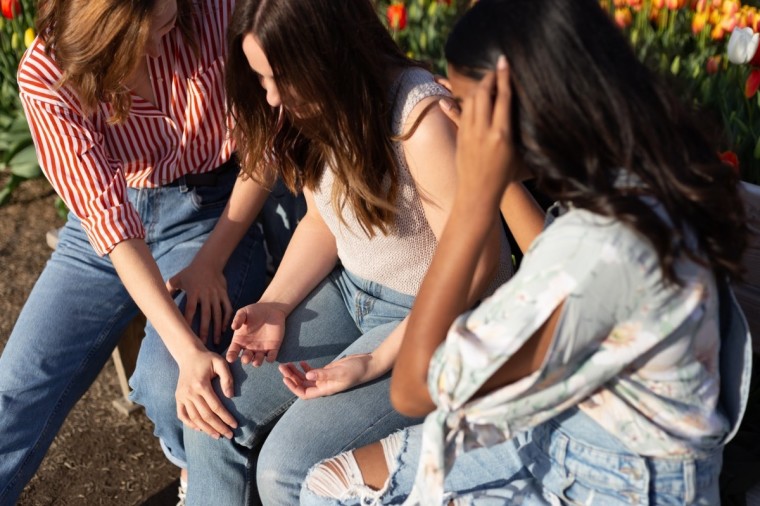 CHATTANOOGA, Tennessee — As Generation Z marks the first truly "post-Christian" generation, with studies showing young people dropping out of Church in droves, a movement has spread to hundreds of churches to foster intergenerational relationships in hopes of keeping young people in the Church. 
With Bible reading, church attendance and religious affiliation steadily declining for decades, the Church continues to experience what can only be described as a crisis.
According to Tony Souder, CEO of One Hundred Years and the Pray for Me Campaign founder, the need for intergenerational relationships within the Body of Christ has never been greater.
In an interview with The Christian Post, Souder said that overwhelmingly, young people connected with other adults in Church have a much higher percentage of remaining with the faith — yet such relationships are woefully lacking within the Body of Christ.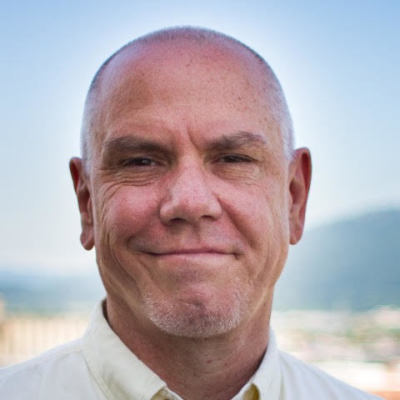 "Young people are exiting the Church because it's easy to leave an institution," Souder, who has served in youth ministry for nearly three decades, explained. "It's not easy to leave a family. Young people need to experience that the Body of Christ is a family, not just an institution. Unfortunately, most young people aren't experiencing that. They don't get the fullness of what the Body of Christ has to offer them because they don't know adults are on their team."
"We're trying to change that because investing in a young person's life is a real catalyst for them to stay connected to the Church and flourish in their faith."
To help foster unity across generational lines, Souder created the Pray for Me Campaign, a Church-wide initiative that equips adult believers to pray for children and students. Since 2014, the ministry has helped over 650 churches across the denominational spectrum globally create over 150,000 intergenerational relationships. 
The way the campaign works is simple: a local Church holds a launch event where a student asks three adult believers from different generations to be his or her "prayer champions" for the school year. 
These adults — all of whom have been vetted and approved by their local church — then use the prayer guide provided by the ministry to help them as they pray Scripture-based prayers over the student. The prayers focus on the biblical principles found in Luke 2:52 and 1 Timothy 4:12: favor, wisdom, love, faith, purity, speech and conduct.
Equipping young people to approach an adult instead of the other way around, the Chattanooga native said, mitigates the awkwardness and builds an "invisible bridge" between the generations.
"There's something beautiful when a young person extends the invite. The reality is, there are barriers to creating these relationships. On the adult side, they're often intimidated. They care about the next generation. They just don't know how to get there. On the young person side, they often just don't know how to approach adults, yet they're craving that kind of relationship," Souder stated.
The campaign has long-lasting effects, Souder said, explaining that a child that begins the Pray for Me Campaign at age 5 could have as many as 45 adults praying for them by the time they graduate high school.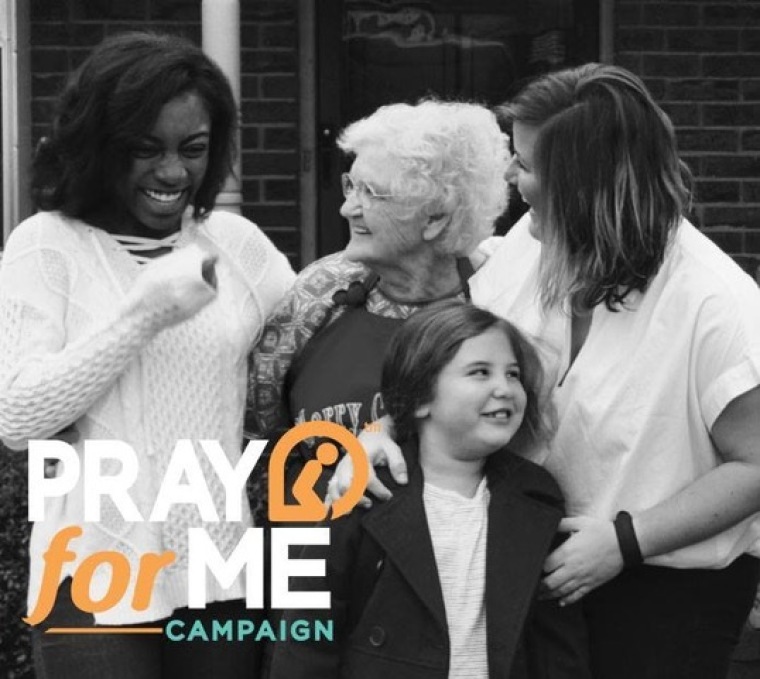 Over the years, Souder said he's heard countless stories of how the campaign has transformed the lives of those who participate.
In one case, an elderly man who had prayed for a young student for years was moved to tears when he learned that the student had been praying for him, too, as he battled cancer. 
In another situation, a young man struggling to pay his college tuition was floored when he learned his debt had been paid by his prayer champions. 
"Here are two people that would have had no reason really to connect. But because they'd been doing the Pray for Me Campaign, it gave them a simple way for their lives to be radically changed," Souder posited. "There's something powerful and clearly supernatural when people pray. When I pray for you, God's not just changing you; He's changing me."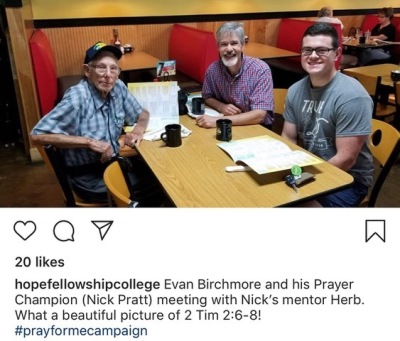 This year, the ministry launched the Grandparent Legacy Edition of the Pray for Me Prayer Guide to help grandparents leave a spiritual legacy for generations to come. 
"Every young person in the Church is the grandchild of somebody," Souder said. "And if we can help grandparents pray well for their grandchildren, then we can actually be instrumental in helping change future generations. When they're long gone, the prayer that they've been praying for their grandchildren don't go away because they're not rooted in us. They're rooted in God."
Souder, a father of two adult daughters, said that the issues facing young people today are unprecedented — from the rise of social media to the gender confusion swirling in culture.
It's up to the Church, he said, to teach young people to "think differently" than mainstream culture.
"It is such a convoluted world we live in. The moorings have been obliterated. Nobody has any kind of common morals," he stressed.
"What makes it so concerning is, this is the only world they've ever known. Young people are being discipled by their phones. As a Church, we have to be able to think differently and help them differently than we ever even imagined. The Church has to come alongside young people in a different way. If we don't do something different, we're going to miss an entire generation. We have to create intergenerational relationships so they will have the resources they need to flourish in faith and life."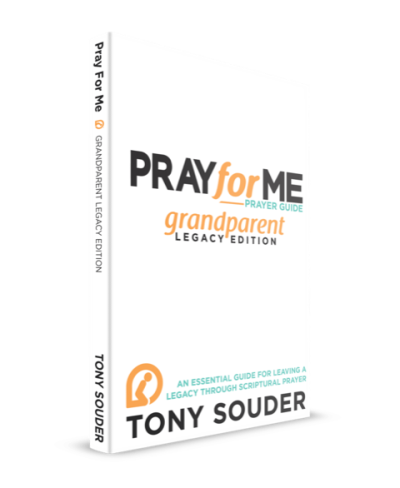 Young people are also struggling with mental illness like never before. Studies show teens and young adults are the most anxious and depressed in history. 
"There's so much happening with young people that put them in jeopardy today because the world is so confusing," he added. "If more people could gather around them in a natural, winsome way along with the supernatural component of asking the God of the universe to invade their lives for good, it's a win across the board for everybody involved."
Through the Pray for Me Campaign, Souder said his goal is that one generation will commend the greatness of God to each emerging generation. He cited Psalm 71:17, which reads: "O God, You have taught me from my youth, And I still declare Your wondrous works and miraculous deeds."
"We want believers to grow up and say, 'I've tasted God from my youth,'" he said. "We want them to say, 'God, give me one more chance to tell all that I've tasted and seen of Who you are and share that with emerging generations.' Our goal is that there wouldn't be a Church or Christian ministry that doesn't have access to the Pray for Me Campaign to help them build those natural, winsome relationships within the Church between young people and adults."