At Prayer Vigil for Mollie Tibbetts, Priest Urges Mourners to Forgive Her Killer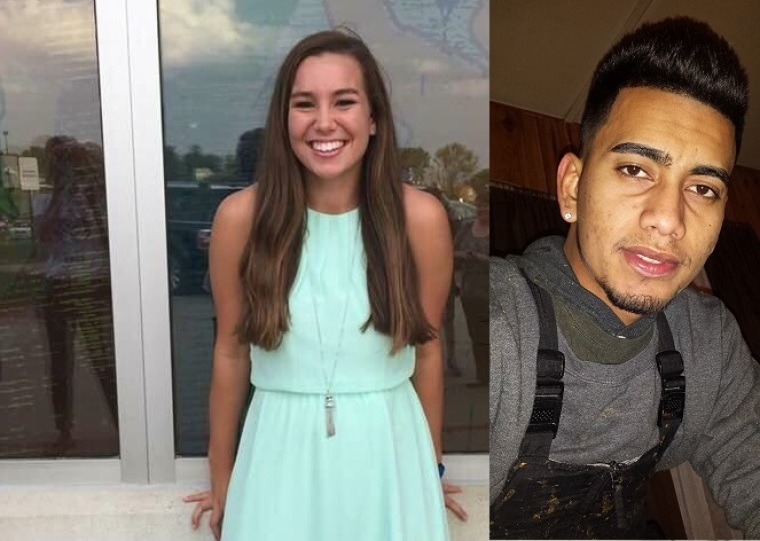 A priest in Brooklyn, Iowa, where 20-year-old college student Mollie Tibbetts was found dead Tuesday, urged mourners at a prayer service to forgive the person who killed her.
"We need to pray for a spirit of forgiveness for the one who did this," the Rev. Corey Close said at St. Patrick Church to about 250 members of the community who had come to remember Tibbetts, according to a USA Today report. "Faith teaches us that Christ came to forgive us. We're all in need of forgiveness. We're all sinners. None of us are exempt."
On Tuesday, Rick Rahn, a special agent in charge for the sector at the Iowa Division of Criminal Investigation told The Washington Post that 24-year-old Cristhian Bahena Rivera, an undocumented immigrant from Mexico, was charged with first-degree murder for Tibbett's death.
Tibbetts, who was studying psychology at the University of Iowa, had been missing since July 18 when she left her boyfriend's to go for a run.
Rivera told authorities that he saw Tibbetts running and approached her. He eventually started running alongside or behind her and she grabbed her phone and threatened to call the police. Rahn said Rivera revealed he abducted her during a lengthy interview.
"He was very compliant," Rahn said. "He was willing to talk to us. There was no fight or struggle of any kind."
Documents filed in court note that Rivera panicked after Tibbetts threatened to call the police. He "blocked" his "memory," and does not recall how Tibbetts winds up dead.
What he remembers after panicking however is noticing at an intersection that he had a headphone earpiece in his lap and realized Tibbetts was in the trunk of his vehicle. He found her with blood on her head.
He later dragged her into a secluded place in a cornfield, where he left her face up and covered her with corn stalks, The Washington Post said.
According to USA Today, Tibbetts was confirmed into the Catholic Church in 2015 and was public about the influence of faith in her life.
Despite the advice of the priest calling on members of the community to forgive her killer Wednesday, many did not appear ready to do so.
"I'm just really angry," Dan Brady, who has known Tibbetts for years said. He explained that his son ran cross country with Tibbetts in high school and recalled buying her lunch at a meet not that long ago.
"She didn't have any money," he said.
Brady and several others at the vigil wore a purple T-shirt in Tibbetts' honor that sported her favorite Bible verse, Matthew 17:20 on the front.
"I understand things happen," Brady said. "But it ain't supposed to happen in small-town, rural Iowa."
Many people were hoping to find the college student alive in the weeks authorities searched for her, but in the back of their minds, they also feared the worst, Brady explained. He is relieved now that the uncertainty has ended.
"At least there's an end," he said. "You wish it wasn't, but it is an end."