'Preachers of Atlanta' Features Famous Faces, Unconventional Preaching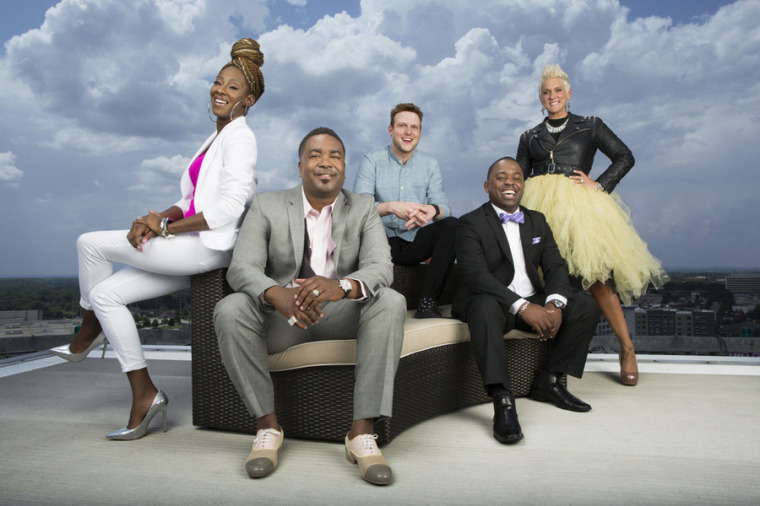 Grammy Award-winning singer and pastor Le'Andria Johnson is distributing cigarettes and condoms in the street as she joins a cast of preachers with no boundaries on the upcoming Oxygen network docu-series, "Preachers of Atlanta."
"I take it to the streets. I pass out cigarettes and condoms," says Johnson, pastor of I.P.C. Ministries, in the first trailer for the upcoming series. "I do all of that, but at the end of the day, when God tells me to do something, I do it."
Johnson, the season 3 winner of BET gospel music competition show "Sunday Best," will join another face on the show that may be familiar to music fans: Canton Jones. The Christian hip-hop artist who heads Free Life Church is appearing on the series with his bold musical style aimed at capturing the ears of the youth.
"I rap about God because that's the only way I can get the youth to listen," Jones says in the "Preachers of Atlanta" trailer. "And I won't stop until the end."
Aside from established recording artists, the show will feature police officer and Life Church Christian Center pastor Corey Hambrick.
"I don't only save lives, I'm in the business of saving souls," Hambrick says before he is seen speaking to a troubled youth alongside a boxing ring.
There's no denying the diversity of the cast featured on the upcoming docu-series, which includes preachers of different races, genders, occupations and ministries. Pastor Kimberly Jones-Pothier is a perfect example as a Church of the Harvest senior pastor who has made it her mission to conquer hell in high heels.
"I preach in tutus and my heels," she says. "I preach better when I'm me."
These unconventional preachers are pushing the envelope on the series coming to small screens next February. While Oxygen has filmed previous seasons of the "Preachers of" franchise in different cities like Los Angeles and Detroit, the Atlanta cast offers something different.
"'Preachers of Atlanta' features a young, vibrant group of pastors who are pushing the envelope and tackling real-world issues in their communities, creating thought-provoking dialogue," said Rod Aissa, executive vice president of Original Programming and Development, Oxygen Media, in a statement obtained by The Christian Post. "The series showcases a new generation of preachers who, through their nontraditional approaches, are unapologetic in their ministry and unafraid to break down boundaries in an effort to drive positive change."
Pastor Judah Swilley of The Movement church is coming on the show to inspire the youth and took to social media to speak about what a blessing the platform has been for him thus far.
"On Thanksgiving Day last year, I got a call from @lemuelplummer and was asked to be a part of something revolutionary. A year has passed and we've filmed countless hours, diving into the individual lives of people who are passionate about changing the world," Swilley wrote on Instagram. "I'm so blessed and grateful for this opportunity and to be a part of the Oxygen family, alongside my awesome cast mates @thecantonjones, @realtalkkim, @leandriaj and @ckhambrick."
"Preachers of Atlanta" premieres Feb. 3 at 10 p.m. ET. For more information about the show, visit "Preachers" on Oxygen's Facebook page.