Pregnant Grad Student Gives Pro-Lifers 3 Days to Donate $1 Million to Her Unborn Baby or Else She Will Have an Abortion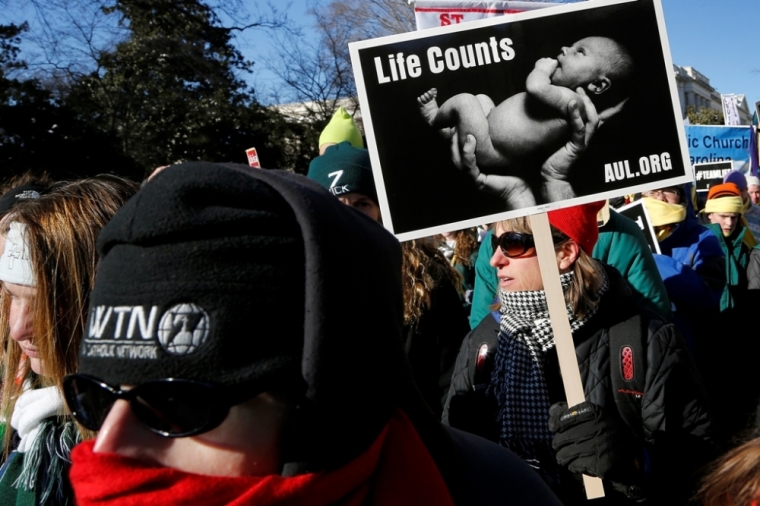 A website claiming to have been created by a 26-year-old pregnant woman, who intends to have an abortion on July 10, has issued a challenge to pro-life donors, stating that if they want to save her unborn baby's life, they must donate $1 million in three days through the website or else she will have the abortion.
On a website called ProLifeandAntiWoman.com, the alleged pregnant graduate student writes that she's seven-weeks pregnant and has "every intention of having an abortion," but is giving the "157 million Americans that identify as pro-life" the chance to prevent it.
The student explains that she goes to school in a state that "has very recently passed extremely restrictive abortion laws" requiring women to wait three days after consulting an abortionist before they can have the procedure, which is likely North Carolina since the state passed that law in April.
Because of the law, she said she feels more comfortable traveling back to her home state to have an abortion, which is scheduled for July 10.
But just as women in states like North Carolina, Missouri, Utah and South Dakota have to wait three days after their first clinic appointment to have an abortion, this woman is giving pro-life donors just three days to donate $1 million. If less than $1 million is donated, she will go through with the abortion and claims she will return the donations.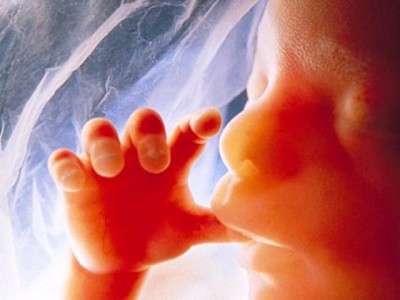 "On July 7 I will start accepting donations on this page. I will accept donations for 72 hours, the same amount of time this state currently requires a woman to wait after a consultation with a doctor until she can have an abortion," the woman wrote. "If $1 million is raised in those 72 hours then I'll have the baby, give it up for adoption and every cent of that $1 million will be put in a trust fund for the child, which he or she will have access to when they turn 21."
"I'll keep none of the money for myself so if I am to be vilified in this process, it can't be for that. If the $1 million goal is not met by the end of those 72 hours, any and all donations received will be refunded and I will have an abortion that I have already scheduled for July 10 in my home state," she continued. "Mathematically this means that every one of the 157 million Americans that identify as pro-life needs to donate less than one cent to stop this abortion."
The grad student goes on to make a political statement by accusing the religious right and the pro-life movement of using the guise of saving innocent lives in order to control women's access to abortion.
Jeanne Mancini, president of the March for Life Education & Defense Fund, told The Christian Post on Friday that this woman's challenge could likely be nothing more than a "political scam."
"It's interesting because, in her blog, first of all, she doesn't give any kind of information that is going to ensure donors that this is actually going to where she saying it's going, to the trust fund or anything like that," Mancini explained. "There is no information that would give anyone any level of trust."
But Mancini added that this challenge, if it's real, is appalling because a woman is holding her unborn baby as ransom for a political reason.
"She is absolutely exploiting that unborn baby for her political viewpoints," Mancini asserted. "She is literally putting a dollar amount on the head of a human being. And for a woman who proclaims that she is for women's rights and women's choice, all of this, she is absolutely advocating for things that are intrinsically negative to the dignity of the human person. Literally, she is exploiting a human being by what she is doing."
"I think the entire thing makes my stomach turn because of the callousness of this person, who in the name of politics and in the name of 'choice' is exploiting a human being, putting a price tag and basically selling a baby," Mancini continued. "She just makes it so clear that this is a political tool and it's just shocking to me that anybody can be so callous as to use a human being — to instrumentalize a human being as a political tool."
Mancini added that if this woman is already considering the possibility of adoption should $1 million be donated to her baby, why would she not consider adoption even if no money is donated.
"She mentions adoption in there as a possibility. If she is considering adoption as a possibility if she gets a certain dollar amount, why not just consider it period?" Mancini asked.
"In our country every year, there are 1.1 million abortions and there are 20,000 infant adoptions. It's a beautiful and generous and noble thing for a woman who is facing an unexpected pregnancy to make and adoption plan. I would love to be able to talk to this person, to see who it is and have conversation about the dignity of the human person, if there is a little person growing in her, this is all very questionable and dubious at-best right now."