President Trump to Give Keynote Speech at Major Pro-Life Group's Gala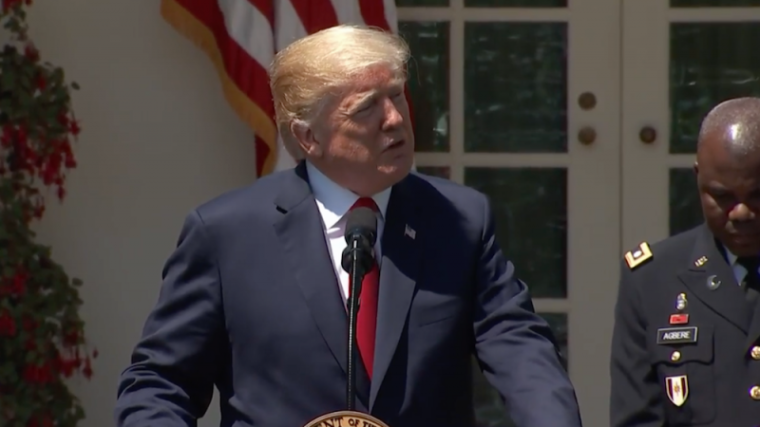 President Donald Trump will give the keynote speech at a pro-life organization's annual gala to discuss his administration's anti-abortion efforts.
White House Spokesman Raj Shah confirmed Monday that President Trump will speak at the Susan B. Anthony List's 11th annual Campaign for Life Gala on May 22 at the National Building Museum in Washington, D.C.
The event will also feature Kellyanne Conway, counselor to the president, who will receive SBA List's 2018 Distinguished Leader Award and Majority Whip Steve Scalise of Louisiana, who is a guest speaker.
SBA List President Marjorie Dannenfelser said in a statement that she and her organization were "honored to receive him at our annual Campaign for Life Gala."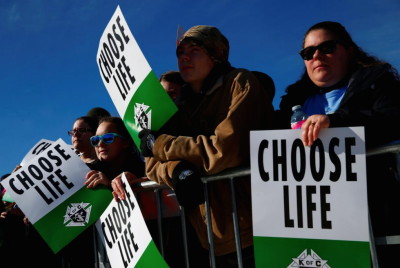 "President Trump has diligently and successfully gone about fulfilling his promises to the pro-life voters who worked so hard to elect him, and it has been a privilege to stand with him to defend the innocent unborn," stated Dannenfelser.
"Unborn children, their mothers, and pro-life taxpayers could not have a stronger ally in the White House than President Trump, and we look forward to the many victories we can achieve together."
Despite past statements identifying himself as "very pro-choice," since becoming president Trump has pursued several pro-life initiatives.
These include the restoring of the Mexico City Policy, which barred federal funding of abortion-providing entities overseas, and the reversal of an Obama Era policy restricting states' abilities to defund Planned Parenthood.
In January, Trump became the first sitting president to address the large annual DC-area pro-life rally March for Life, giving his remarks via satellite from the Rose Garden of the White House.
"Today, tens of thousands of families, students, and patriots, and really just great citizens, gather here in our Nation's Capital," said Trump, his speech broadcast on a large screen before the March for Life rally attendees at the National Mall.
"You come from many backgrounds, many places, but you all come for one beautiful cause: to build a society where life is celebrated, protected, and cherished. The March for Life is a movement born out of love. You love your families, you love your neighbors, you love our nation, and you love every child, born and unborn, because you believe that every life is sacred, that every child is a precious gift from God."
For its part, the SBA List also had a change of heart over Trump. In January 2016, the group implored Iowa voters to "support anyone but Trump."
"On the issue of defending unborn children and protecting women from the violence of abortion, Mr. Trump cannot be trusted," stated SBA List at the time.
"Moreover, as women, we are disgusted by Mr. Trump's treatment of individuals, women, in particular. He has impugned the dignity of women, most notably Megyn Kelly, he mocked and bullied Carly Fiorina, and has through the years made disparaging public comments to and about many women."