Trump Admin Providing Pregnant Immigrant Minors Info on Pro-Life Pregnancy Centers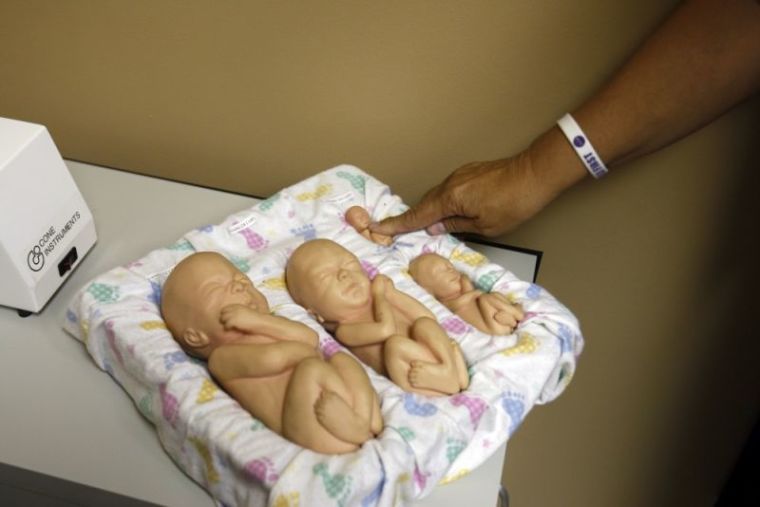 The Trump administration is directing shelters with pregnant undocumented immigrant minors to post contact information for pro-life pregnancy centers.
The move was in response to a court order to post information on abortions. While the administration's actions will inform undocumented pregnant minors of their options, pro-choice groups are disappointed.
In March, Judge Tanya Chutkan of the U.S. District Court for the District of Columbia said the Office of Refugee Resettlement cannot prevent an illegal immigrant minor from obtaining an abortion.
Although the ORR had to post a notice at their shelters about a minor's right to an abortion, the ORR has also posted a notice with contact information for crisis pregnancy centers, according to a Texas Observer piece published Monday.
The Observer explained that ORR sent an email on April 20 to shelters across the United States ordering them to place a notice saying the agency will "provide prenatal and medical care" or help plan for adoption. The notice lists the contact information for three pro-life crisis pregnancy centers.
The shelters also have to provide a pro-life brochure titled "A Woman's Right to Know," which among other things provides information on the link between abortion and breast cancer.
Although the Observer piece took issue with the administration providing additional information on options for pregnant women, pro-life activists including Students for Life of America President Kristan Hawkins have celebrated the ORR's action.
"The Trump Administration's Office of Refugee Resettlement has brilliantly responded to the pro-abortion lobby trying to re-engineer public policy to include abortion for all on U.S. soil," said Hawkins in a statement released Tuesday.
"It is amusing to see the response on the left as the two signs, side by side, state the obvious – that some Americans want to see pre-born life flourish while others want to make it go away, and the women themselves can choose whose help they want."
Meagan Burrows, attorney at the American Civil Liberties Union's Reproductive Freedom Project, stated that she believed the brochure and the notice were "blatant attempts to undermine the court's order to stop interfering with immigrant minors' reproductive rights."
"And because ORR is requiring shelters to provide the brochure nationwide, it is misleading all minors in its custody to believe that they are subject to the extremely restrictive abortion laws in Texas, including a 24-hour waiting period and sonogram requirements," added Burrows.
Last October, the Trump administration reversed President Barack Obama's policy of allowing for pregnant unauthorized immigrant minors to obtain abortions.
The Administration for Children and Families, which oversees the Office of Refugee Resettlement, explained that there was "no constitutional right for a pregnant minor to illegally cross the U.S. border and get an elective abortion while in federal custody."
In response, the ACLU has filed complaints on behalf of multiple undocumented immigrant pregnant minors to have the policy struck down.