President Trump Visits Pastor's Niece, Danae Gibbs, Who Was Shot During Las Vegas Massacre
Danae Gibbs, a pastor's niece who was shot along with hundreds of concertgoers in Las Vegas Sunday night, received a visit from President Donald Trump at the University Medical Center on Wednesday.
Her uncle, West Mobile Baptist Church Pastor Charles Gibbs, shared a photo of himself standing beside a grinning Trump in her hospital room.
Time magazine reported that Trump spent 90 minutes meeting privately with victims, their families and medical professionals, and called them "some of the most amazing people" at the end and invited some of them to visit the White House.
"It makes you very proud to be an American when you see the job that they've done," Trump said of the doctors whose work he called "indescribable" for saving the wounded.
Danae, 23, a recent graduate of Texas Tech University, lives in Lubbock, Texas. Shortly after 3 a.m. Monday, Pastor Gibbs posted an appeal on Facebook for prayers.
"Please pray for my niece Danae Gibbs. She is one of over two dozen shot in Las Vegas. In emergency surgery now," he wrote.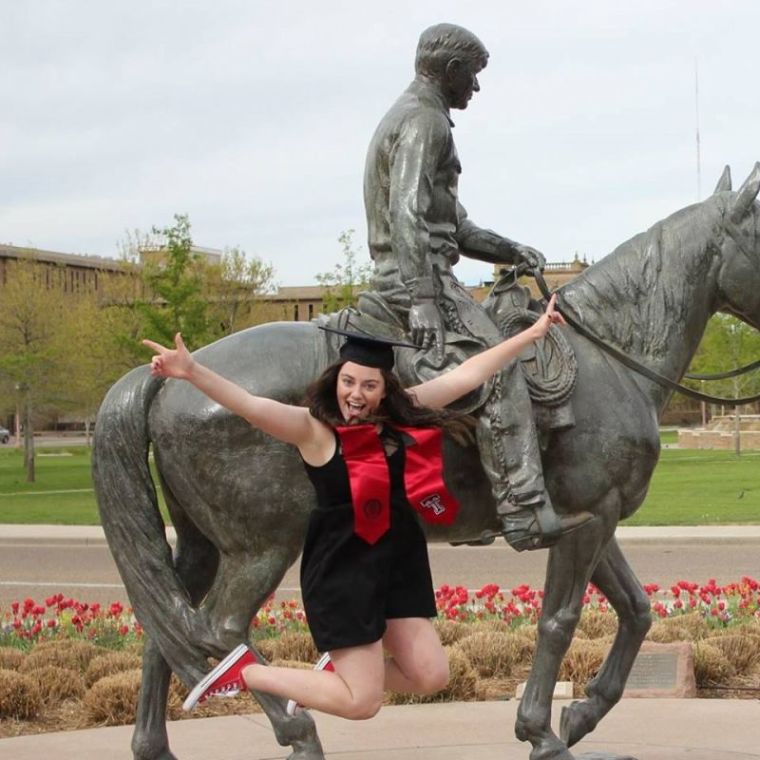 It turned out, however, that Danae was not just one of two dozen shot, but one of 489 who were wounded and 58 who never survived. Law enforcement told The New York Times that retired accountant Stephen Paddock, 64, smashed the windows of his suite on the 32nd floor of the Mandalay Bay Resort and Casino with a hammer and fired at a crowd of 22,000 people including Danae about 400 yards away. The people were celebrating at the Route 91 Harvest Festival, a three-day open air country music event, according to CNN.
Gibbs told NBC 15 that he received a call at about 3 a.m. Monday that Danae had been shot.
"Apparently somebody in a pick-up truck came by and picked her up, a guy in a truck. And there were 10 wounded people in the bed of that pick-up truck and he rushed them on," Gibbs said.
A bullet he said grazed her hip bone, went into her abdomen then lodged near her spine. Doctors were able to conduct a successful surgery but could not remove the bullet because it would have been too dangerous.
"When she started coming around she had good spirits. She was hurting because they had to remove a part of her small intestine where the bullet caused damage, but she seems to be doing well," the pastor told NBC 15.
Gibbs revealed on his Facebook page how blessed his family was to still have Danae in their lives and thanked well-wishers and family for their prayers.
"Family, my God heard your cries and shined his Shekinah glory down on our family member. Danae was shot one time with the bullet gouging her left upper thigh and entering into her lower left abdomen. Tearing through the small intestine before becoming lodged close to her spine. The surgeons decided to leave the bullet in. They are going to make sure that her kidneys were not damaged. She is such a strong fighter and I'm very proud of her," he wrote.
In his interview with NBC 15, he further noted: "We have a tendency to say thank you for taking care of our loved one and we forget that there are 58 other people that are not going home. So what I have to do is come to grips that God is sovereign, God is God and God is in control."