Presidential Polls 2012: Gallup Poll Latest - Romney Leads Obama, Swing States Affected by Hurricane Sandy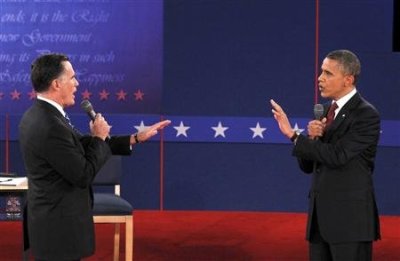 The latest Presidential Polls for Election 2012 released by Gallup show that Republican candidate Mitt Romney has maintained his lead over President Barack Obama. The poll, released Monday, has shown that Romney holds a 4 percentage point lead ove Obama among "likely voters."
According to the Gallup Poll, Romney registered 50 percent compared to Obama's 46 percent.
The poll also showed that Obama's job approval rating was 48 percent, which was exactly the same as his disapproval rating that was also 48 percent.
The Gallup poll asked registered voters: "Suppose the presidential election were held today, and it included Barack Obama and Joe Biden as the Democratic Party's candidates and Mitt Romney and Paul Ryan as the Republican Party's candidates.
"Who would you vote for Barack Obama and Joe Biden, the Democrats or Mitt Romney and Paul Ryan, the Republicans?"
For those who could not answer as they were still undecided, they were asked an additional question about which pairing they were leaning towards voting. Those secondary results were also incorporated into the overall results.
The Gallup Poll takes into account a seven day rolling period for the previous seven days. The surveys are conducted via telephone interviews across approximately 2,700 likely voters. The poll also has a margin of error of plus or minus 2 percentage points.
With just one week until election day, both Obama and Romney will be keeping their eyes on the latest polls, but have to a large extent been distracted in recent days by Hurricane Sandy.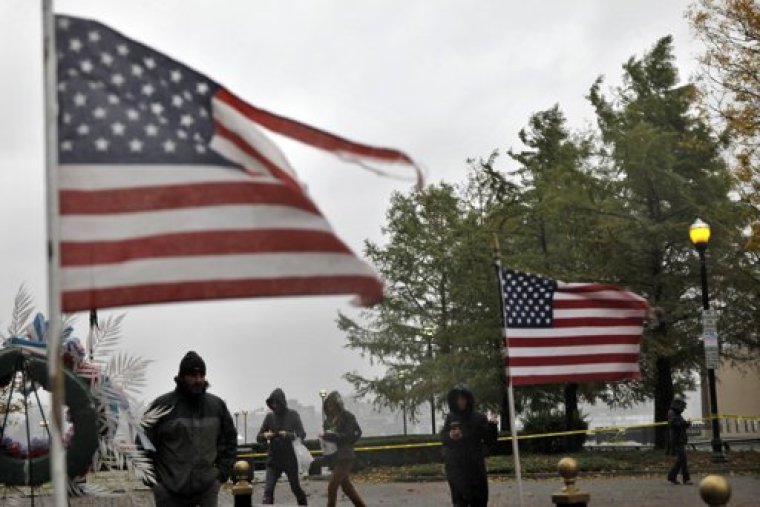 The category 1 hurricane is moving towards the New Jersey coastline and is expected to hit Atlantic City on Monday evening. Sandy is a potentially life-threatening storm that is expected to cause extensive flooding across hundreds of miles if the East Coast, including New York City.
Power outages are expected to be widespread and if they last a week, it could potentially affect election day.
Both Obama and Romney have suspended campaign activities across the region as the Northeast prepares for the storm.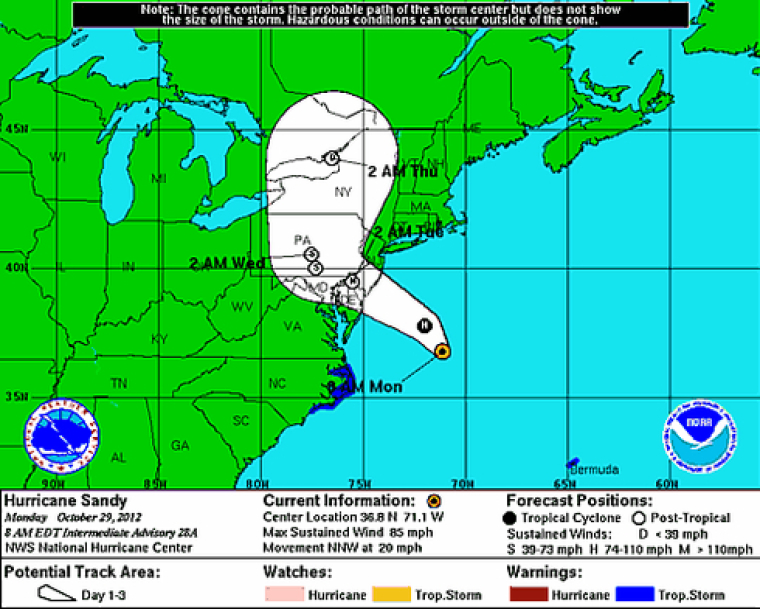 With government shutdowns across the region, it also means that many early voting locations have temporarily shut down as well. Campaigns will have to curtail their door-to-door canvassing efforts. And news coverage that would normally be devoted to talking about the election will be spent talking about the storm.
In the presidential race, the swing states most affected by the storm are Virginia and New Hampshire. Pennsylvania has been mentioned as a potential swing state but most polls already show it leaning towards Obama.