Princess Diana Movie 'Based on Gossip and Hypotheses,' Says Hasnat Khan (VIDEO)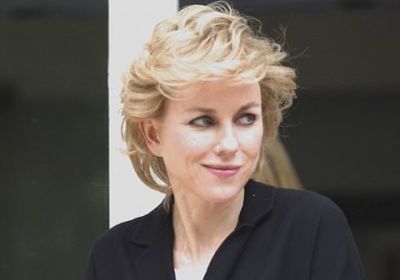 Dr. Hasnat Khan dated the late Princess Diana for two years and that relationship is the subject of a new film, "Diana." Until recently, Khan had not spoken about their relationship but decided to break his silence in light of the film's release on September 5 in the United Kingdom.
"I don't see this movie doing well at all," Khan told The Mail on Sunday. "It is based on gossip and Diana's friends talking about a relationship that they didn't know much about, and some of my relatives who didn't know much about it either. It is all based on hypotheses and gossip."
The relationship was kept relatively low-key by public standards and after the two separated, Diana moved on to her most famous relationship with Dodi Fayed. The two were killed in a car accident in Paris in 1997. Khan previously said that the relationship was not progressing, which led Diana to reconsider it and eventually end it before moving on with Fayed.
"Even after two years, the relationship wasn't leading to a meaningful progression or conclusion and that was the main stress on both of us," Khan explained last year. He was not willing to commit to marriage and said that he could not handle the intense media pressure, given that he was a fairly private man.
During an online search about the film, Khan came across a still image from the movie during the scene where the two meet. That was all it took for Khan to discredit the film and give it such a blistering review.
"I could tell immediately that those were never our mannerisms at all," Khan said of the actors in the film, Naomi Watts and Naveen Andrew. "You could tell from that picture that it is all just presumed about how we would behave with each other, and they got it completely wrong."
"There wasn't any hierarchy in our relationship. She wasn't a princess, and I wasn't a doctor. We were friends, and normal people stand like friends with each other. That one still picture told me a lot about how they will portray things in the film, and I can see it is wrong," Khan added.
Khan still mourns the death of Diana, reportedly going home to Pakistan to avoid all the media and new outlets. He plans to do the same this year but will stay longer due to the film's release just the week after the anniversary of her death.
"She (Diana) could be living very happily and married and having more kids, with me or with someone else. It could have led in that direction. I try not to think about these things," Khan said. "I can't change anything now."
Watch the trailer for "Diana" HERE: