Pro-Gay Theresa May Insists Anglicans Should Not Be Forced to Perform Gay Marriages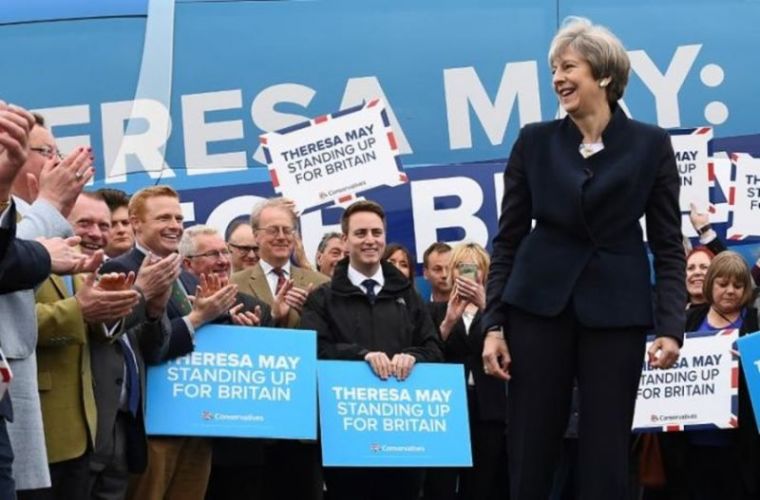 British Prime Minister Theresa May, a Christian and a vicar's daughter, said that the Church of England should not be forced to perform gay marriages if it does not want to, despite her personal acceptance of homosexuality.
"We were very clear when we introduced the equal marriage legislation that it was not about forcing the Church of England to conduct marriage ceremonies, but removing a legal injustice," May said in a Q&A with Pink News on Thursday, speaking about the U.K. government's decision to legalize gay marriage in 2014.
"For me the argument was simple: If we believe that commitment, fidelity and marriage are good things, then we should celebrate and support them for everyone – and I'm glad that the law now reflects that."
May further noted that the Church of England continues to debate its approach to LGBT issues, and said that she respects "the deeply-held views that many of its members have."
The British PM explained, "As the established Church, it is in a different legal position from other churches or faith groups, so the law equalizing marriage had to recognize that. I strongly support equal marriage, and I know that these debates will continue, but it will have to be for the Church as a whole to decide if it wants to make a change to its Canon law."
In much of the rest of the Q&A, May expressed her continued support for gay marriage and addressed other LGBT topics, including her concern over the "utterly barbaric and sickening" reports of gay people being killed in Chechnya.
The Church of England, which defines marriage as solely between one man and one woman, has received criticism from both sides on the issue.
Some pro-gay marriage vicars, such as the Rev. Andrew Foreshew-Cain, called the Church "institutionally homophobic" and decided to quit  because of its stance.
"The problem is with the leadership of the Church which maintains and promotes policies and practices which are discriminatory against LGBT people," he asserted.
But the Global Anglican Futures Conference believes the Church of England is not strong enough on defending marriage, and has moved to install its own bishop in the U.K.
The GAFCON members warned that there is a "troubling ambiguity from diocese to diocese" when it comes to the issues of sexuality.
Archbishop of Canterbury Justin Welby has in the past called for acceptance and dialogue with gay people, though last year he also backed the temporary suspension of the U.S. Episcopal Church for its refusal to change course on its support for gay marriage.