Pro-Life Buffer Zones Outside Pittsburgh Abortion Clinics Upheld by Federal Court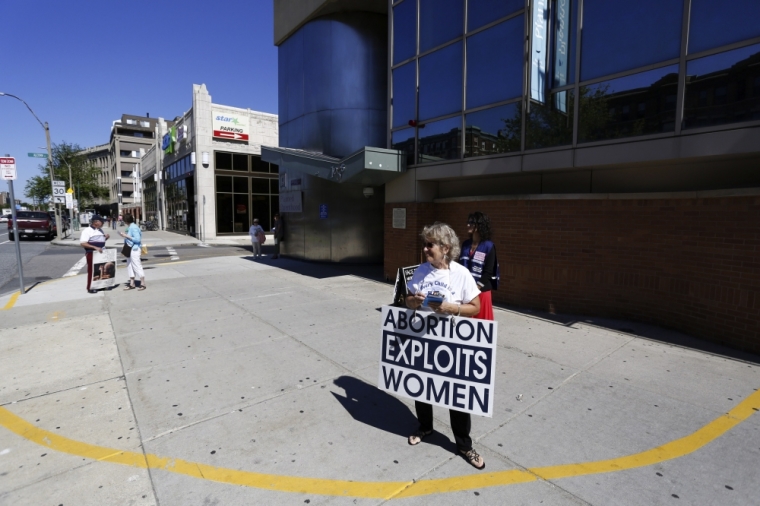 Pro-life activists are expected to appeal a Pennsylvania court's ruling that upheld a city's ordinance that imposes a buffer zone of 15 feet outside abortion clinics.
District Court Judge Cathy Bissom ruled Thursday in the case of Bruni v. City of Pittsburgh that the city ordinance "imposes only a minimal burden on Plaintiffs' speech."
"[T]here is undisputed evidence in this case that Plaintiffs are able to communicate their anti-abortion message using their preferred form of expression—i.e., sidewalk counseling," wrote Bissom in the decision.
"Furthermore, at the preliminary injunction hearing in December 2014, Plaintiff Bruni admitted she had no evidence that the buffer zone impeded her from talking with willing listeners."
Bissom also wrote that "Plaintiffs' own records reflect not only that they are able to communicate with patients, but, in some instances, have accomplished their intended goal of persuading women not to have abortions."
"Since approximately 2011, Plaintiff Bruni has been keeping a log of instances where people approaching the Planned Parenthood clinic have reportedly been persuaded not to have abortions," said Bissom.
"This log records dozens of instances of sidewalk counselors not only communicating their message to others but reportedly persuading people to not have abortions."
In September 2014, Alliance Defending Freedom filed a lawsuit against the city of Pittsburgh in an attempt to block an ordinance that stated people could not "knowingly congregate, patrol, picket or demonstrate in a zone extending 15 feet from any entrance to the hospital or health care facility."
The ADF argued that the ordinance allowed for "censorship zones" throughout the city, especially for pro-life activists who seek to protest outside abortion clinics.
In March 2015, Bisssom ruled against their lawsuit. The ADF appealed to a three-judge panel of the Third Circuit Court of Appeals, which decided in June 2016 to reinstate the lawsuit.
"Considered in the light most favorable to the Plaintiffs, the First Amendment claims are sufficient to go forward at this stage of the litigation," the Third Circuit panel ruled.
"The speech at issue is core political speech entitled to the maximum protection afforded by the First Amendment, and the city cannot burden it without first trying, or at least demonstrating that it has seriously considered, substantially less restrictive alternatives that would achieve the city's legitimate, substantial, and content neutral interests."
ADF Senior Counsel Kevin Theriot said in a statement released Thursday that they are currently "consulting with our clients regarding the possibility of appeal."
"The government can't stifle free speech simply because some pro-abortion politicians or activists demand it," stated Theriot.
"The district court should have ruled in accordance with the appeals court, which correctly applied what the Supreme Court made clear three years ago — that free speech receives the highest protection on public sidewalks."