Pro-Lifers React to Senate Attempt to Overturn Supreme Court's Hobby Lobby Decision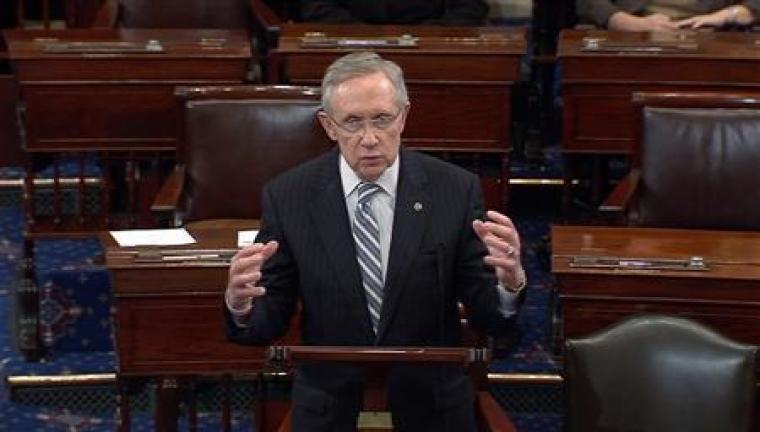 Pro-Life organizations have expressed cautious relief after the U.S. Senate failed to vote in favor of ending debate on a bill meant to counter the Supreme Court's Hobby Lobby decision.
Known as S. 2578, if enacted the bill would have compelled businesses like the Oklahoma-based Hobby Lobby Inc. to provide all FDA approved birth control methods despite the owner's religious objections to paying for drugs that could cause an abortion.
When S. 2578 was brought to a cloture vote Wednesday, it failed to get the necessary 60 votes to have debate ended and an up-or-down vote be given by the Senate.
Jayd Henricks, director of Government Relations for the United States Conference of Catholic Bishops, said in a statement that the results of the vote were "sobering."
"While the outcome of today's vote is a relief, it is sobering to think that more than half the members of the U.S. Senate, sworn to uphold the laws and Constitution of the United States, would vote for a bill whose purpose is to reduce the religious freedom of their fellow Americans," said Henricks.
Women Speak Out PAC, a partner of the national pro-life Susan B. Anthony List, denounced the Senators who voted in favor of bringing S.2578 to a vote.
Women Speak Out PAC President Marjorie Dannenfelser in a statement specifically denounced Democrats and "a few wayward Republicans" in the Senate.
"Senate Democrats and a few wayward Republicans just voted against religious freedom for their constituents and all Americans. It's a radical vote," stated Dannenfelser.
"Contraception is widely available. There is no bogey man or woman fighting to change that … From now until Election Day we will be urging voters to oppose those candidates who not only fail to stand up for unborn children and women, but also religious freedom – the very bedrock of our nation."
Also called the "Protect Women's Health From Corporate Interference Act of 2014", S.2587 was sponsored by Sen. Patty Murray, D-Wash.
It called for compelling businesses that have group healthcare plans for employees to include "preventive services," in keeping with federal mandates on the matter.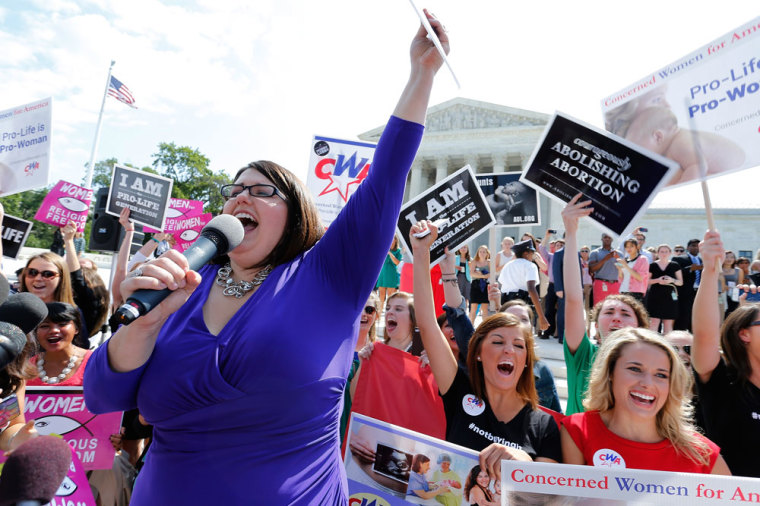 The bill came in response to the Supreme Court's decision earlier this year in Burwell vs. Hobby Lobby Stores, Inc., wherein the Court ruled 5-4 that a "closely-held" business, such as the family-owned Hobby Lobby, could be exempted from providing such services if there was a religious objection.
Wednesday's cloture vote fell mostly along party lines. Of the 56 who voted in favor of bringing debate on S.2578 to a close, 51 were Democrats, 3 were Republicans, and 2 were independents who caucus with the Democrats.
Conversely, of the 43 who voted against ending debate and bringing S. 2578 to a vote, 42 were Republican. Senate Majority Leader Harry Reid, D-Nev., also voted against cloture, but for procedural reasons, so he will be allowed to bring the bill to the floor again. One Democratic senator, Hawaii's Brian Schatz, did not vote.
Lacking the 60 votes required for cloture, S. 2578 is considered "provisionally dead." Further, some have observed that had the bill made cloture and even passed the Senate, a vote in the House of Representatives would have been unlikely.
Liberal groups denounced the failure to move the bill forward. Ilyse Hogue, president of NARAL Pro-Choice America said in a statement that Senate Republicans' actions were "shameful" and likened the objection of some employers to paying for certain forms of birth control to denying access to birth control.
"It is shameful and wrong that Senate Republican leaders today decided to side with corporate bosses who are exploiting loopholes and a narrow Supreme Court vote to shirk their responsibility to their workers," stated Hogue.
"Access to birth control is not a fringe issue; it is a mainstream issue that affects nearly all women in this country."
Rev. Barry W. Lynn, executive director of Americans United for Separation of Church and State, released a statement calling the vote result "disgraceful."
"It's disgraceful that some members of the U.S. Senate would rather protect Religious Right zealots than millions of American workers," said Lynn.
"Religion should never be used as an excuse for denying essential medicine to anyone, but some misguided senators apparently don't get that."