Pro-lifers slam Francis Collins' support for fetal tissue research; not official position, HHS says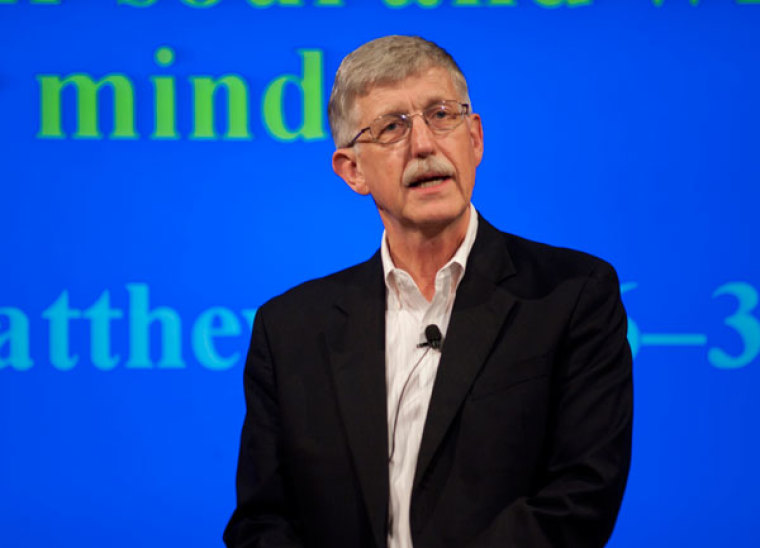 The Department of Health and Human Services has clarified that National Institutes of Health Director Francis Collins' recent comments on the value of fetal tissue research do not represent an official position for the federal government entity.
A noted evangelical geneticist, Collins recently garnered outrage and calls for his resignation by pro-life groups when he expressed support for fetal tissue research at a meeting of NIH's Advisory Committee to the Director (ACD) in Bethesda, Maryland.
"There is strong evidence that scientific benefits come from fetal tissue research, [which] can be done with [an] ethical framework," said Collins, as reported by Science Magazine.
Family Research Council President Tony Perkins said in a statement released Monday that Collins' remarks were "more reflective of the previous administration rather than the Trump administration, which has consistently advanced the sanctity of human life."
"Taxpayers expect their tax dollars to go to ethical and effective science. The fact is aborted baby parts haven't been used to treat any person of a single disease," stated Perkins.
"However, tax dollars are contributing to an industry that fosters the trafficking of body parts from aborted children. We must instead pursue the alternatives, and testimony before Congress in the House Government Reform hearing last week demonstrated the availability of noncontroversial approaches."
A spokesperson for HHS emailed The Christian Post a statement regarding the matter, distancing themselves from any comments Collins might have made on the subject.
"As stated in September, we are conducting an internal audit and review of the Department's research, policies and procedures of the use of fetal tissue in research," read the statement.
"No decision has been made regarding any changes in those policies. Nothing that Dr. Collins said should be seen as pre-judging the outcome of the review."
Lila Rose, president and founder of Live Action, said in a statement on Tuesday that she believed "Director Collins must be replaced with someone who recognizes that children who are killed by abortion should be mourned, not experimented on."
"Abortion is a barbaric and horrific human rights violation. It is unconscionable that taxpayers are forced to fund the gruesome baby body parts trade and that our tax dollars have been used to create demand for aborted children's parts," stated Rose.
Greg Schleppenbach, associate director of the U.S. Conference of Catholic Bishops' Secretariat of Pro-Life Activities, said that he found Collins' comments "deeply disturbing."
"Research using fetal tissue from aborted babies is unethical and should not continue under his leadership," stated Schleppenbach.
"Researchers have demonstrated the ability to both pursue excellence in research and to avoid violating the rights and dignity of nascent human beings. Dr. Collins can and should lead the NIH in a way that honors both ends, incentivizing research that all Americans can support."
In late September, HHS terminated the Food and Drug Administration's contract with the California-based Advanced Bioscience Resources for "fresh" human fetal tissue following outcry from pro-life groups.
"After a recent review of a contract between ABR, Inc. and the [FDA] to provide human fetal tissue to develop testing protocols, HHS was not sufficiently assured that the contract included the appropriate protections applicable to fetal tissue research or met all other procurement requirements," stated HHS in September.
"As a result, that contract has been terminated, and HHS is now conducting an audit of all acquisitions involving human fetal tissue to ensure conformity with procurement and human fetal tissue research laws and regulations."