Prominent Evangelical Pastor Myles Munroe and Wife Ruth Among 9 Killed in Fiery Bahamas Jet Crash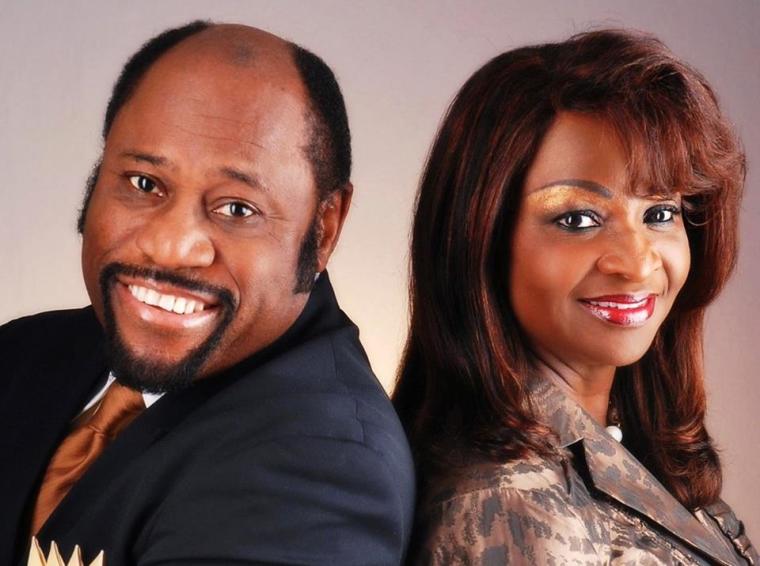 Nine people including prominent evangelical pastor and motivational speaker Myles Munroe, 60, and his wife, Ruth, were killed in a fiery jet crash near the Grand Bahama International Airport Sunday.
Munroe, who is the leader of the Bahama Faith Ministries, was expected to join an influential group of religious leaders, executives, politicians and business leaders at the Global Leadership Forum in Freeport, Grand Bahama Monday.
The private Lear jet Munroe and his team were travelling in Sunday evening reportedly struck a crane at the Grand Bahama Ship Yard as it approached the Grand Bahama International Airport, according to tribune242.com.
The island's Department of Civil Aviation said the jet departed the Lynden Pindling International Airport for the Grand Bahama International Airport as 4.07 p.m. The crash occurred at approximately 5.10 p.m. The investigation is ongoing.
Bishop Carlton Pearson of New Dimensions Chicago who described Munroe as his "beloved brother and friend" of 40 years expressed sorrow for Munroe's passing as well as a version of what happened on his Facebook page.
"I don't often feel as speechless as I do tonight, at the stunning news of the sudden transition of my beloved brother and friend Myles Munroe, his dear wife Ruth and seven other precious souls in a tragic plane crash only a few hours ago. We were close and dear friends for over 40 years," wrote Pearson.
Pearson explained that sources in Nassau informed him that Munroe and the others were in their private ministry jet after ministering in other islands Sunday. For reasons unknown, the jet was placed in a holding pattern as they waited to land at the Grand Bahama International Airport. It was during this period that the crash occurred.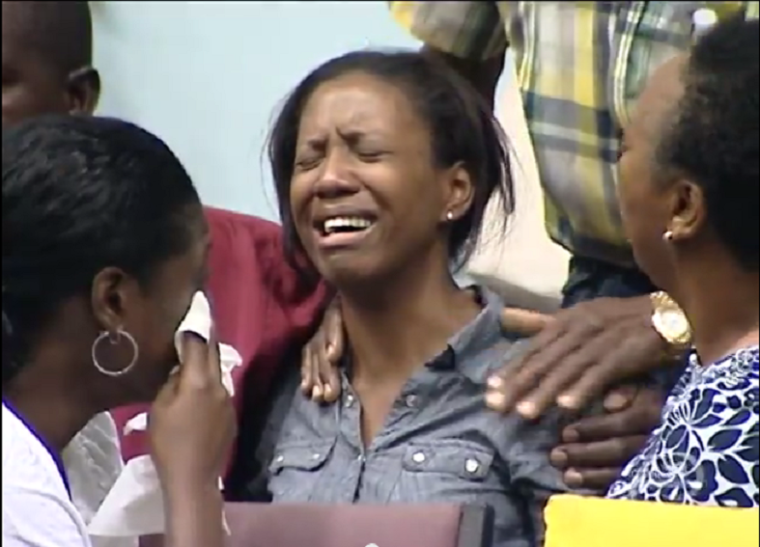 "While in the holding pattern and with evening darkness that had already set in, the pilot evidently became disoriented and mistakenly hit a crane of one of the ships docked near. There was a spark that caused the fuel tanks to explode. Munroe and the people onboard never knew what hit them and went instantly into eternity," said Pearson.
"Like the Old Testament prophet Elijah, he was taken away from us in a Chariot of fire. He was indeed an Apostle and Prophet to many. Reportedly he had recently told a pastor friend from Africa that he felt his work as he'd known it was nearing completion. He'd been actually setting things in order within his ministry to make a creative shift and secure his powerful legacy. At times like these, I don't try to figure things out, I just know that all things ultimately figure into a larger and higher purpose that we may never fully understand in this present limited reality. All things ultimately work in concert for and toward an ultimate good! The clock and calendar can prove, disprove, approve and improve anything. Time is always on our side. Honor and respect it regardless," he added.
In a statement shared with The Christian Post, Samuel Rodriguez, president of the National Hispanic Christian Leadership Conference/Conela, said, "Myles Munroe breathed, lived and died expanding the kingdom of God. His passion for Christ made him a true ambassador of grace and righteousness. My prayers accompany his family, church and all the people of the Bahamas."
Meanwhile, former Congressman and United States Ambassador to the United Nations Andrew J. Young also expressed condolences on the Andrew J. Young Foundation's Facebook page Sunday.
"Ambassador Young expresses his deep sadness over the tragic death of his friends Myles and Mrs. Ruth Munroe. He offers condolences to the Monroe family and the families of the other souls who lost their lives as a result of this shocking plane crash," noted the foundation.
At Munroe's Bahamas Faith International Church, hundreds of members wept openly as news spread of the crash Sunday night according to nb12news.
A message on Munroe's Facebook page informed his followers that the Leadership Forum will go on as scheduled.
"Dear Facebook Friends, on behalf of Myles Munroe International and ITWLA. We would like to inform you that the Global Leadership Forum will continue. The forum will be for two and a half days (Monday, Tuesday and Wednesday morning). This is what Munroe would have wanted. Please keep his family and the ministry in prayers," said the message.