'Prophet' Kim Clement Dies at 60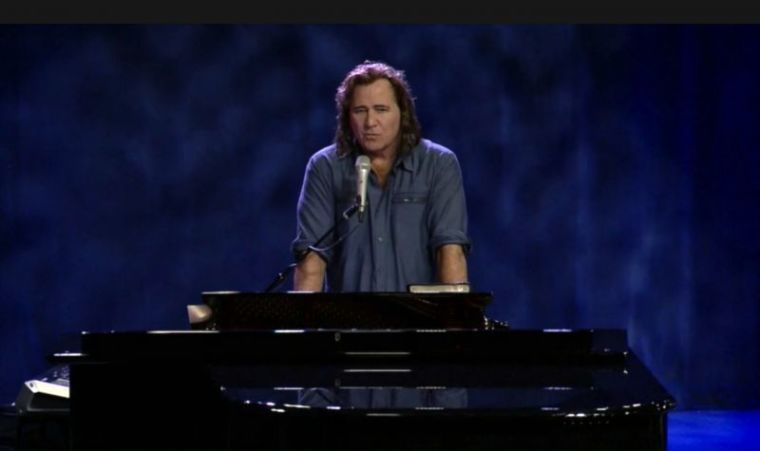 After suffering from a brain bleed and other medical complications for more than a year, Kim Clement, who was known as a prophet, has died, according to an announcement by his family. He was 60 years old.
"It is with deep sadness that we share the news that our beloved Kim has died and passed into Glory, and is now in the presence of his Lord, his best friend, Jesus," Clement's family announced on Thursday.
Clement was serving as the senior pastor and spiritual leader of House of Destiny, which describes itself as "an online church family."
"Many have asked, or may be asking, who is Kim Clement?" says Clement's website, and describes him thus: "He is not really an evangelist, or a pastor, or even a missionary, although he has worked in all of these areas. … Many have called him prophet, but to simply call him a prophet is not even enough because of the unfortunate stigma attached to that title. Part of the journey to understanding Kim Clement is a lesson in understanding the uniqueness of his destiny. He is not a doom and gloom prophet with an apocalyptic forecast every three years; instead, he is a voice of hope to those who need it the most. He is able to paint a picture of destiny that inspires instead of frightens those who catch a glimpse. He has found a way to define again what it is to be a true prophet."
Kim was recently hospitalized with pneumonia and complications due to his diseased lungs, and his body was too weak to combat the illness, the family said. "The support and love that you have shown to Jane and the family throughout this 16-month journey has been crucial to them having the strength to withstand the fight. We are so very grateful, and we appreciate your continued prayers for the family as they face the upcoming days. Our hearts are broken, but we cannot mention his passing without honoring and celebrating the amazing life that Kim lived."
Clement "fought a good fight, finished the race, kept the faith, and is now embracing his exceedingly great reward in Heaven," the family said.
In January, 2006, Clement prophesied about the rapper Eminem and horror fiction writer Stephen King, but the prophecy didn't come true. "This year, I will raise up Eminem to be a voice. Conversion shall come to his house — Eminem. This year I will touch Stephen King, and he will write for the Kingdom of God," he wrote in an article.
"Kim's prophetic gift is a magnet that has drawn a broad audience," the website says. "He has whispered to kings and inspired prisoners. His diverse, extemporaneous perspective has gained him a notoriety that transcends culture, race and religion, placing him onto a world platform. … While Kim's ministry is unorthodox by "institutional standards," it is firmly grounded in both the Old and New Testament scriptures, as detailed extensively in Corinthians, Samuel, and Kings."