Protect Religious Adoption Agencies Opposed to Homosexuality, Faith Leaders Tell Congress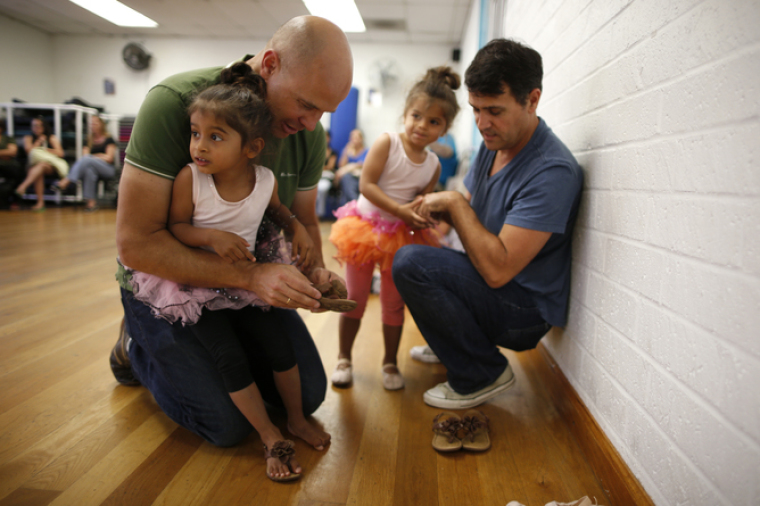 An interfaith group of leaders including the Southern Baptist Convention's Ethics & Religious Liberty Commission President Russell Moore and Family Research Council President Tony Perkins are calling on Congress to pass a bill aimed at protecting child welfare agencies opposed to same-sex couples adopting children.
The House Committee on Ways and Means is currently considering a bill known as the Child Welfare Provider Inclusion Act, which was introduced last year that would prevent federal and state governments from punishing adoption agencies that religiously object to performing certain child referrals.
The bill would not prevent gay couples from adopting children but would let religious agencies opposed to placing with gay couples to continue to help foster kids in need.  
The United States Conference of Catholic Bishops sent a letter to House Committee Chair Kevin Brady on Tuesday in support of the bill, with signees of the letter representing different religious backgrounds.
Signers included Moore, Perkins, Coalition for Jewish Values President Rabbi Pesach Lerner, Alliance Defending Freedom President Michael Farris, and Concerned Women for America President Penny Young Nance, among others. The letter was also signed by organizations, such as Bethany Christian Services, Catholic Charities USA, and Union of Orthodox Jewish Congregations of America. 
"The Inclusion Act prevents the federal government and states that receive federal funds for child welfare services from excluding adoption and foster care agencies because of their beliefs about what is best for each child," stated the letter.
"The Inclusion Act keeps kids first because it empowers a larger number of child welfare providers to recruit and train more loving families that can provide loving homes for more vulnerable children."
In recent years, some states have enacted laws that require all adoption agencies to refer children to same-sex households, even if this contradicts their faith-based moral objections, which has compelled some adoption agencies to stop providing services in those states.
For example, in 2011 three Catholic dioceses in Illinois ended their partnership with the state in response to a civil unions law passed earlier that year mandating that same-sex couples be included in their program.
Chuck Johnson, president of the nonpartisan National Council for Adoption, warned at a Heritage Foundation event last month that laws like Illinois' were harmful.
While Johnson favors same-sex couples adopting children, he argued that banning agencies opposed to LGBT adoptions on religious grounds goes against the best interest of foster kids.
"To eliminate faith-based agencies from the field of service over ideology, to take away their licenses, which is happening in states, to prevent them from entering into contracts to provide these services for public entities ..., it is going to end up with seeing fewer resources for children in foster care and children will go unadopted," Johnson said.
Critics of the Inclusion Act, among them the LGBT advocacy group the Human Rights Campaign, have argued that allowing these religious groups to help foster children is harmful to foster children.
The bill would "undermine the government's ability to ensure child welfare organizations make decisions based on the best interest of children," because it "would override state non-discrimination statutes and effectively allow taxpayer funds to be used to discriminate," claimed the HRC in a statement last year.
"The legislation uses the pretense of religious freedom to advance rather than bring an end to discrimination in the placement of children for adoption or foster care."