Publisher Pulls Plug on Paula Deen Book After It Hits No.1 on Amazon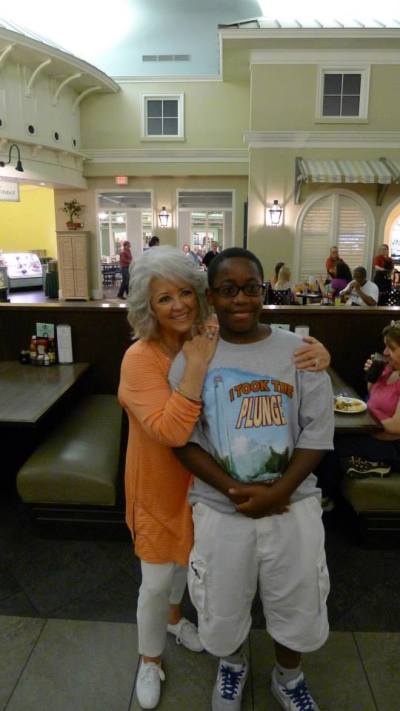 Book publisher Random House announced they were cancelling the publication of Paula Deen's New Testament: 250 Favorite Recipes, All Lightened Up, due out this fall even after pre-orders of the cookbook had it sitting at No. 1 on Amazon's bestseller list.
"After careful consideration, Ballantine Books has made the difficult decision to cancel the publication of Paula Deen's New Testament: 250 Favorite Recipes, All Lightened Up, noted Stuart Applebaum, a spokesman for Ballantine Books, a division of Random House in a New York Times report on Friday.
The book, according to the New York Times, was expected to showcase healthier food than the fatty, sugary recipes Deen had promoted in her earlier books and on her television shows. It was also co-written by dining columnist for the New York Times, Melissa Clark.
"When Walmart, Target and J. C. Penney all announced they are discontinuing their Paula Deen business, including books, it is awfully tough to stay the course of a publication. It was a business decision," explained a person with knowledge of Random House's decision to cancel the contract.
Deen has reportedly published 14 cookbooks, the first The Lady and Sons Savannah Country Cookbook, was published in 1998. Deen's books have sold more than eight million copies in total.
While Random House did not reveal the amount Deen was to be paid for her latest book, a source with knowledge of the contract told the New York Times that it involved millions of dollars.
It is uncertain if Deen will have to return any of the money, or if her contract with the publisher allowed them to cancel the agreement due to the controversy surrounding Deen's image.
"That's why God invented lawyers," said Mr. Applebaum.
Despite the accusations of racism swirling around her image and a number of companies cutting ties with her, a healthy number of companies and personalities like billionaire Donald Trump have remained firmly supportive of the celebrity chef.
"Paula is a very caring person who has spent the majority of her life helping the less privileged and giving back. As an organization, we believe she and her team are on the right track and we look forward to continuing to work together," said Mark D. Sandridge, CEO of Sandridge Food Corporation.
"We support Paula Deen. We have worked closely with her for the last two years and know her to be a compassionate, caring person. We have seen her with all types of people and have never seen any sign of prejudice," noted Spring Mountain Farms, which has more than 40 years of experience raising chicken, in a post on its Facebook page last Wednesday.