Pulse Nightclub Survivor Offers Tips Church Can Use to Help LGBT Individuals Find Freedom in Jesus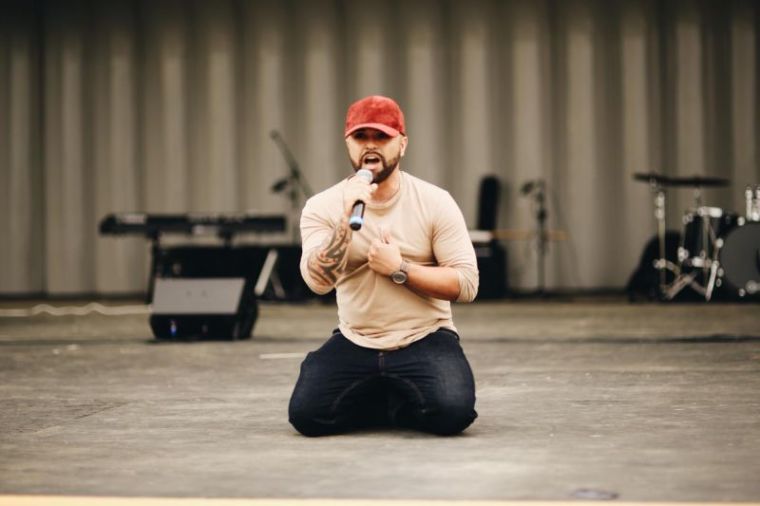 ORLANDO — Luis Javier Ruiz, a survivor of the deadly 2016 Pulse Nightclub shooting, has since walked away from homosexuality and is now sharing advice on what people in the church can do to help the LGBT community find freedom in Jesus, just like he did.
In an interview with The Christian Post, Ruiz, president of Uprooted Heart Inc., Marry Jenna Nixon and singer Edward Byrd described how God is using them as a community to help others struggling with same-sex attraction and gender dysphoria in the LGBT community encounter the transforming power of God.
When asked what advice they'd give to people who want to witness to the gay community, Ruiz, said: "I think that we have to remember that place where Christ found us. If He loved us before the cross, then that means He's gonna love us after the cross. If we can just keep that in our hearts when we're meeting people, when we're going out there and approaching people on a one-on-one. We have to come in love."
"How are we going to win them? It's not over fights on Facebook or social media. It's through relationship that we're gonna bring people to Christ instead of that hatred — that's not us!" he exclaimed.
"The Word stays the same and we're gonna love with no compromise, but we're bringing in a new message. I like the team that we have, I like the community that we have, and it's very important for the Church to have that as well because you can't do this alone."
Ruiz said his life really changed after watching the documentary, "Here's My Heart: A Documentary of Surrendering to Freedom," by Uprooted. The film features the testimonies of 12 people who left the LGBT lifestyle after surrendering their lives to Jesus Christ.
Those featured in the film, including Ruiz, have since linked arms to walk in Freedom Marches that are being held nationwide. The first march was held in Washington, D.C. on May 5 and they intend to take the march nationally, targeting cities in California and Orlando, Florida, next.
Attendees at each Freedom March share their stories of transformation in Christ, and equip Christians on how to reach the LGBT community and offer a safe place for LGBT individuals to surrender to Christ.
For more information on the Freedom March, the "Here's My Heart" documentary or what this group of millennials will be doing moving forward, click here.
Follow Jeannie Law on Twitter:
@jlawcp