Q Conference: What is It? Ideas Head Gabe Lyons Explains
NASHVILLE – Q Ideas head Gabe Lyons recently found himself pondering why his group's conferences with the one-letter name still boast an enigmatic identity.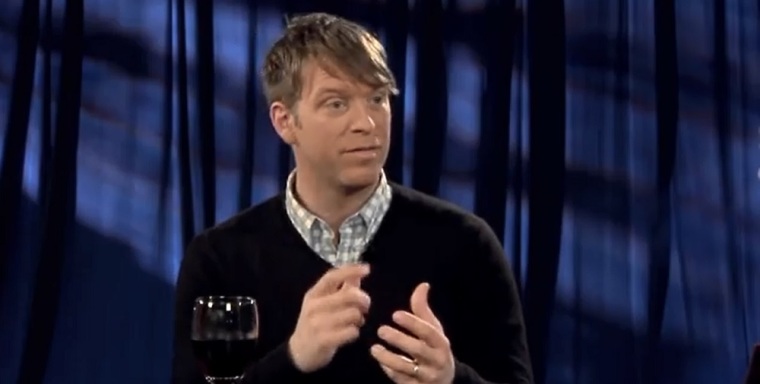 "When I've had to quickly explain Q, I've described it as 'a convening of capable Christian leaders intent on learning and collaborating toward what the Church's future role in society ought to be," Lyons wrote earlier this month. "On cue, people's eyes glaze over.
"At other times I've tried to distinguish by what describing what it's not: 'The event for leaders who hate going to events,'" the author of The Next Christians, continued.
So what is Q?
Returning to the American South for the first time since its inception in Atlanta eight years ago, this year's Q Conference kicks off on Wednesday from the War Memorial Auditorium in downtown Nashville.
Founded by Lyons, a Liberty University graduate, with his wife Rebekah in 2007, the vocational diversity of its speakers, hefty prices (currently listed at $775) and intentionally urban focus, make the Q Conference an outlier in the Christian world.
Indeed, Q's speaker lineups and bylines suggest that the organization does not focus itself exclusively on one topic, but rather operates under the banner of seeking the "common good." Crafted with high level of intentionality, the organizers of the annual three-day conference do not pre-release a detailed speaking itinerary, (in an effort to prevent attendees from picking and choosing sessions,) and give speakers 18, nine or three minutes to express their ideas.
The Q Idea team, which has previously selected Washington D.C., New York, Los Angeles, and Chicago as hosts, cited the steady and diversified buzz that the capital of the Volunteer ­­state has received as driving its rationale for picking Nashville.
In 2012, the country music capital was named in the top three big boom towns, in the top five for job growth and heralded by the New York Times, Rolling Stone and GQ as "the next city to watch," explains literature on the conference website.
Mayor Karl Dean, who along with Tennessee governor Bill Haslam will sit on a panel tackling how "progress can be achieved in a divided electorate," has presided over a city whose unemployment rate currently sits below national average and whom forecasters predict will continue to increase job growth.
Beyond the local politicians at this year's conference, Q includes a mix of established and rising stars in the Evangelical and broader Christian community, including Russell Moore, fresh from hosting a conference on human sexuality at the Ethics and Religious Liberty Commission where he serves as president, and Christine Caine, an Australian pastor out of Hillsong who spoke earlier this year at the inaugural event of the IF Gathering and Liberty University's convocation.
Christena Cleveland, a social psychologist who authored the widely heralded Disunity in Christ will probe whether Christians can actually be known by their love, while popular writer and Evangelical cultural critic Rachel Held Evans will explain how she believes Millenials will transform the church.
Scheduled talks by Sports Illustrated writer Thomas Lake, International Justice Mission President and CEO Garry Haugen and writer and daughter of Willow Creek's Bill and Lynne Hybels, Shauna Niequest who will address competition, violence and parents further evidence the organization's broad reach.
Beyond speaker sessions at the nearly 100 year-old performance hall, the roughly 1,000 attendees, the conference also encourages attendees to learn from each other in small groups, and to that end offering an exclusive women's reception at the governor's residence, a screening of Reese Witherspoon's upcoming film The Good Life which explores the friendship between an American and Sudanese refugee, and a pitch night for 12 non-profit and business ventures. After-parties are also scheduled for Wednesday and Thursday night.
Meanwhile, Lyons has recently dropped the hackneyed or worn elevator pitches he has whipped out in the past, content to acknowledge that Q, like life, often defies "a tidy explanation for a reason."
"There are a lot of big questions in this life. And while we're all looking for answers—if we're really honest with ourselves – we don't want easy answers. Some things just aren't cut and dried, black and white, this and that. At the Q Conference, these are the kinds of questions and the dialogue we want to create. Together, we want to explore how to stay curious, think well and advance the common good," he concluded.