Q&A: Former Exodus President Speaks on New Book, Personal Journey, Laws Banning Gay Therapy for Minors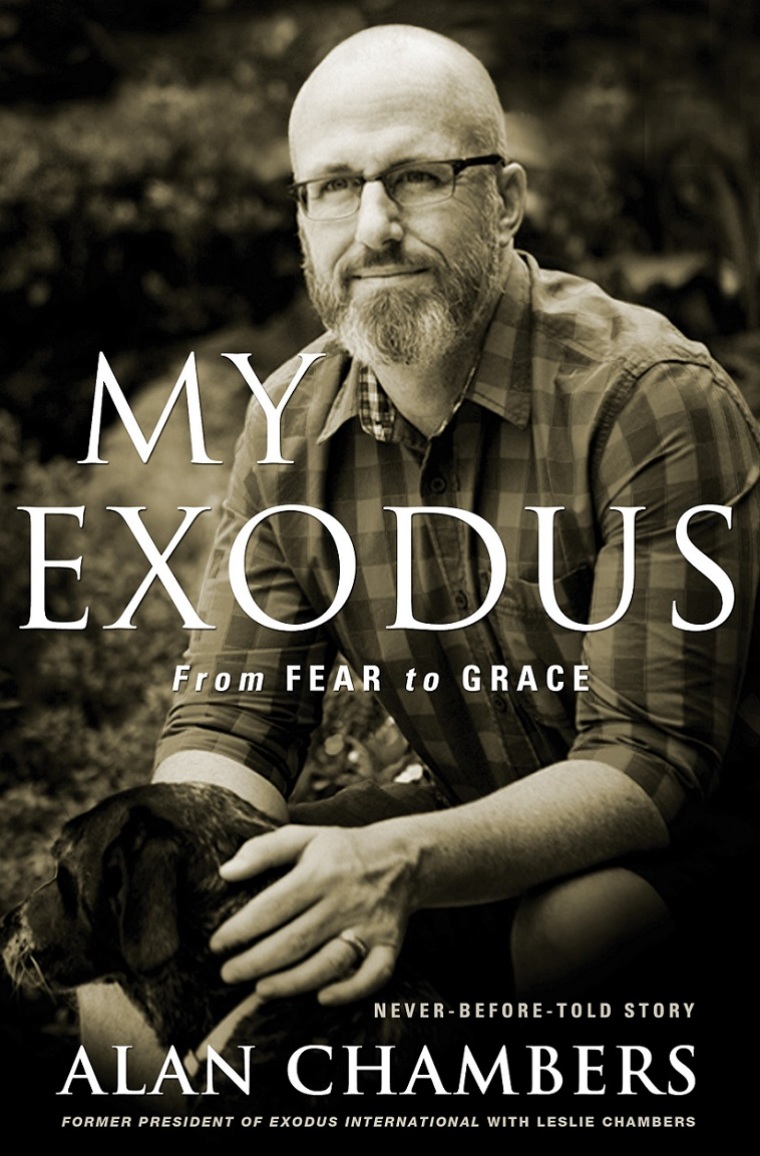 The final president of the once prominent ex-gay organization Exodus International has released a book detailing his personal journey about faith and sexual orientation.
Alan Chambers, a former proponent of ex-gay therapy, documents his experiences both in his personal crisis of identity and the eventual shutting down of Exodus International in My Exodus: From Fear to Grace.
Released Tuesday and with a few chapters authored by Chambers' wife, Leslie, My Exodus goes from Alan's childhood, his seeking out and receiving therapy for unwanted same-sex attraction, his marriage, including a description of his honeymoon, and eventually the closure of Exodus International.
Chambers discussed his initial experience with reparative therapy, which involved him attending sessions sponsored by a small group founded in the 1980s known as Eleutheros.
The Christian Post interviewed Chambers last month about the book, his views on current efforts to ban conversion therapy for gay youth, and what he hoped the Church as a whole learns from his testimony.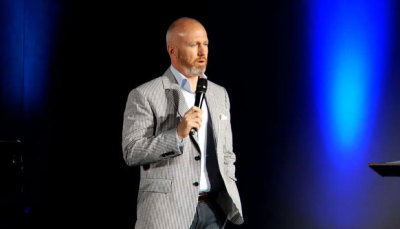 Below is an edited transcript of the interview with Chambers.
CP: What was it like to write this book and basically relive a very public journey?
Chambers: It was both cathartic and painful at times, depending on the day and what we were writing. So much of what went into writing the entire book ... was a lot of pulling up good and bad memories. So it was a great process, but there were certainly hard days and there were days that felt really good.
CP: In the book, I was given the impression that conversion therapy providers at ex-gay ministries were overall decent people. Was it your intention to convey it that way?
Chambers: Of course, yes. I think we all do the best we can with what we have for the most part. And the men and women who were involved in the ministry of Eleutheros, and the ministry of Exodus over the years, I think are amazing people. [They had] no mal-intent or desire for hurting anyone but really just doing the very best they could at the time with the information that they had.
CP: You wrote about the debate within Exodus International decades back on whether or not they should focus on celibacy or change, with the latter winning out. Would Exodus International have done better to focus on celibacy rather than change?
Chambers: I think if Exodus had simply chosen to be an organization that was going to show up for people, that was going to be present in the lives of the people who were making difficult decisions, if Exodus had remained a place that wasn't about promoting change or promoting marriage or saying this is the one narrative that is best, had it simply just been a place of support, comfort, and encouragement, it would have, it could have lasted. That is a model I see in a number of organizations today that I think is beneficial to LGBT people, whether they are achieving celibacy or not.
CP: In the book, you write "We saw the danger of calling people 'good' or 'whole' or 'healthy' or 'healed' in relation to their sexual narrative" and later "I'd always affirmed someone's right to live the life they wanted and never disputed someone's salvation." Do you believe though that there are some "sexual narratives" that are objectionable?
Chambers: Well, I think that the quote that you read really speaks for itself in that our holiness and our righteousness does not depend on our actions. It depends on our relationship with Christ and there are so many gay and lesbian people that I know, transgendered people, bisexual people, you name it, who have a vibrant relationship with Christ and their sexual narrative doesn't negate their righteousness or holiness. I think that that's something really important for the Church to understand — that someone's relationship with Christ isn't dependent on the things that they do or the behaviors that they're involved in.
CP: Over the past few years some states have moved to ban sexual orientation change efforts therapy for minors. What is your opinion of these efforts?
Chambers: I think when it comes to what is truly conversion or truly reparative therapy, which is a small niche effort to change someone's sexual orientation, [with some organizations] their aim in working with clients is to change orientation to eradicate a homosexual orientation. I think that's dangerous.
To promise that someone can experience a complete elimination or eradication of a sexual orientation is something that I don't believe is possible.
In all of my years at Exodus in working with people who had been subjected to reparative therapy voluntarily, I've never met one of them whose sexual orientation changed completely. It doesn't mean there aren't shifts. To promise someone, especially a minor, that there can be change I think is dangerous and should not be offered.
CP: What message do you hope the Church gets from your book?
Chambers: It's a story of the things that we did right and the things that we did wrong. It's a story of someone who couldn't have been more entrenched in the debate and the story related to what it's like to grow up in the Church and be gay. And I hope that they'll look at it, whether they are on the right side or the left side of all of this, and see the story and realize there is no one story that is the same. That we need to be far more open and inclusive and understanding and encouraging those who are on this complex journey.