Queen Elizabeth Warns Ebola Crisis Could Divert Attention From Malaria Threat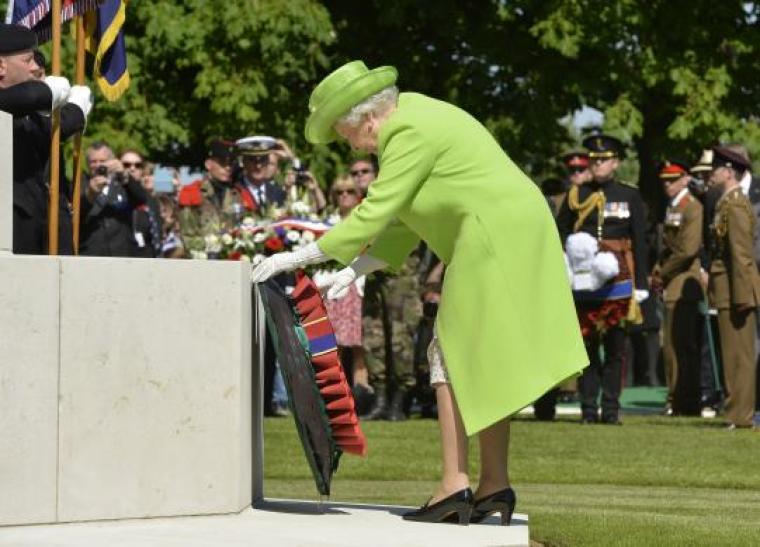 Britain's Queen Elizabeth has warned in a rare social issues statement that the ongoing Ebola crisis could divert attention away from other killer diseases, and pave the way for the comeback of malaria.
"She was afraid that malaria will have a comeback because of the fact people are not paying enough attention to it," the Queen reportedly told David Heymann, a professor of infectious disease epidemiology at the London School of Hygiene and Tropical Medicine.
Heymann added that the queen was "very perceptive," but added this should not detract attention from Ebola.
"It's a very terrible disease," he added, saying that what "the queen has done is call attention to other infectious diseases."
The Ebola outbreak in West Africa has now killed at least 5,420 people and affected 15,145 in total, the World Health Organization said on Wednesday. The virus has spread mostly throughout the countries of Liberia, Guinea and Sierra Leone, though isolated cases have been reported in neighboring countries as well.
Ebola has also infected at least 584 healthcare workers, resulting in the deaths of 329 of them.
Malaria remains a high-risk illness as well, with WHO pointing out that its clinical presentations overlaps initial signs of the Ebola disease.
"For this reason, the effectiveness of the Ebola response in Guinea, Liberia and Sierra Leone can be optimized through the deployment of targeted measures to reduce the number of fever cases due to malaria," the international body said.
The disease kills close to 3,000 children every day in affected countries, with most cases occurring within Sub-Saharan Africa.
Another British royal, The Duke of Cambridge Prince William, also recently spoke out about the Ebola outbreak, and told West Africans that the world is thinking of them.
"I've been watching with great concern what's been happening in West Africa due to Ebola," William said in the video, published earlier this week. "Healthcare workers down in West Africa have been doing a tremendous job and long may that continue."
"I want to congratulate them on the tackling and prevention of the disease, it's a horrible disease and working in very difficult circumstances," he added.
"So please listen to the healthcare workers. They know what they're talking about. I just want to say keep safe - the world is thinking of you and be safe."
British troops have been sent to Sierra Leone to help build treatment tents and educate the public on Ebola prevention measures, similar to U.S. troops who are operating in Liberia.