Rachael Denhollander Stands by Statements Against Sovereign Grace, CJ Mahaney After Church Rejects Them as False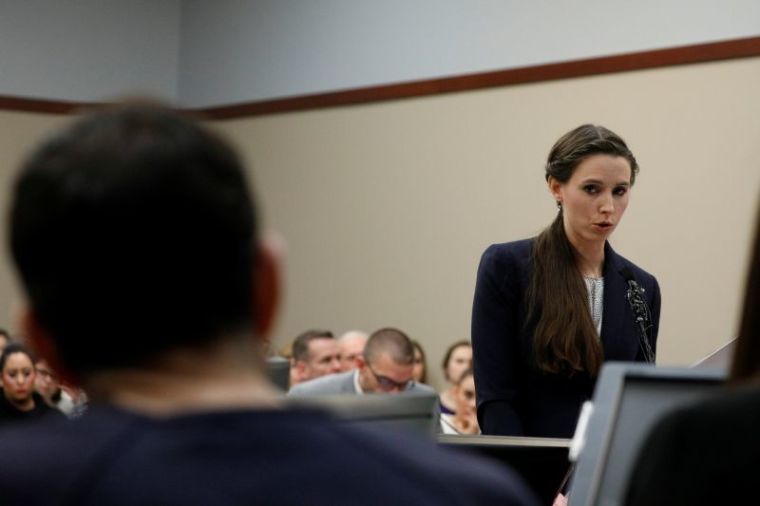 Former gymnast and Larry Nassar accuser Rachael Denhollander stood by recent statements she made calling Sovereign Grace Ministries "one of the worst, if not the worst, instances of evangelical cover-up of sexual abuse" as the church said her characterization of a dismissed 2012 sexual abuse case against the church is "not true."
"The lawsuit was dismissed because the statute of limitations had expired. This is a dismissal on technical grounds only, it had nothing to do with the substantive claims made against SGM," she said in a statement Monday. "It simply means that the time for which legal proceedings can be initiated has expired and therefore the court no longer has the authority to examine the merits of the plaintiff's claims. Ultimately, this dismissal means that the evidence against SGM was never examined by the courts. This is not evidence, in any way, shape, or form, that SGM has not done what is alleged." 
Denhollander, 33, who was one of the many sexual abuse victims of Nassar, the former USA Gymnastics team doctor, alleged that when she advocated for sexual abuse victims at Sovereign Grace, referencing the case dating back to 2012, church leaders felt that her status as a survivor made her biased.
In a civil lawsuit, victims alleged that church leaders, including Sovereign Grace founder C. J. Mahaney, "conspired and continue to conspire" to "permit sexual deviants to have unfettered access to children for purposes of predation and to obstruct justice by covering up ongoing past predation." 
Denhollander told Christianity Today, "Rather than engaging with the mountains of evidence that I brought, because this situation was one of the most well-documented cases of institutional cover-up I have ever seen, ever, there was a complete refusal to engage with the evidence."
She further explained that Sovereign Grace's stance toward victims and their role in restoring former SGM president C. J. Mahaney forced her family to leave a Louisville, Kentucky, church "directly involved in restoring" Mahaney.
In response to Denhollander's statement, Mark Prater, executive director of what is now called Sovereign Grace Churches, applauded the former gymnast for coming forward with her testimony against Nassar but rejected her allegations against Sovereign Grace as false.
"Rachael was the first to publicly accuse Larry Nassar of sexual abuse, and her testimony was instrumental in drawing attention to the horrific crimes he committed. We thank God for Rachael's courage in confronting Nassar and commend her invaluable work on behalf of other abuse victims. Like so many, we were impressed by her faithful witness to Christ in such difficult circumstances," he said Friday.
"At the same time, it needs to be said that she is mistaken in her accusations made against Sovereign Grace Churches and C.J. Mahaney. The Christianity Today article publicly mischaracterizes Sovereign Grace and C.J. based on accusations of which Rachael had no involvement and which are not true and have never been true. It's extremely difficult to respond to false accusations without appearing unsympathetic to victims of abuse. It is our sincere hope that this brief statement has done both by speaking truthfully, respectfully and in a way that honors God."
Denhollander insists, however, that her opinion on how Sovereign Grace Ministries treats sexual abuse victims has not changed.
"I am glad to know that SGC is concerned about victims of sexual assault, but I assure them the most unsympathetic thing they can continue to do is refuse to respond to the concerns of sexual assault victims, myself included. I have no need to be protected from any evidence or response they have. On the contrary, I have sought out this evidence and a response, for more than seven years," she wrote.
"I chose to pursue expertise in the area of sexual assault and institutional dynamics years ago, including my own legal training as an attorney. Having reviewed the allegations and evidence against SGM and their own responses to it, my concerns have only solidified and grown." 
Sovereign Grace Churches, formerly Sovereign Grace Ministries, is an evangelical, Reformed, and charismatic network founded in 1982, with over 70 churches around the world.