Racist Shop Clerk Tells Oprah $38,000 Handbag Is 'Too Expensive' for Her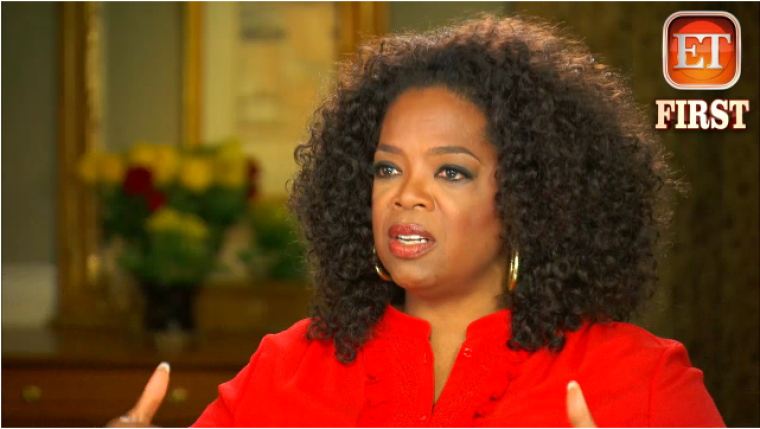 Media mogul and one of the world's richest women, Oprah Winfrey, says a racist store clerk refused to show her a handbag that she wanted because it was "too expensive" for her.
Winfrey, who is estimated to have earned $77 million last year alone, told Entertainment Tonight News that the ugly encounter occurred on a recent trip to Zurich, Switzerland, where she attended Tina Turner's wedding.
She explained in the ET interview that she left her hotel to go shopping by herself and when she asked the shop assistant in the store, which she did not name during the interview, to show her a handbag, her request was refused.
"No. It's too expensive," the shop assistant told Winfrey while attempting to direct her towards cheaper merchandise she assumed was better suited for the talk show queen.
"One more time, I tried," Winfrey explained. "I said, 'But I really do just want to see that one,' and the shopkeeper said, 'Oh, I don't want to hurt your feelings,' and I said, 'Okay, thank you so much. You're probably right, I can't afford it.' And I walked out of the store."
Winfrey said she left the store without making the incident an issue because she felt it was better to leave without the purchase than give the assistant a commission.
"There's two different ways to handle it," said Winfrey. "I could've had the whole blow-up thing…but [racism] still exists, of course it does."
Daniela Baer, a spokeswoman for the Swiss tourism office, told The Associated Press on Friday that "we are very sorry for what happened to her."
The tourism office also posted an apology on Twitter, noting: "We are fuming - this person acted terribly wrong. We are sorry this happened to @oprah! RT @KatharinaBart Would love to know..."
A CNN report identified the high-end store where the incident occurred as Trois Pomme and the store manager explained that what happened was a "200 percent misunderstanding" and did not involve racism.
"Mrs. Oprah said she just wanted to look at the bag, she didn't want it taken down, and because my sales assistant felt a little embarrassed about the price, she quickly said that she also had the model in other materials such as ostrich and suede, which weren't so expensive," Trudie Goetz, manager of Trois Pommes, told CNN.
She called the incident a "normal selling discussion," which Winfrey misinterpreted.
"Mrs. Oprah got the impression she didn't want to sell the bag to her because she wanted to show her other bags. This had nothing whatsoever to do with racism."
"Who wouldn't want to sell a bag like that? Everyone would. My saleswoman just wanted to do her best. She feels very bad because she feels the way it's being represented is very unfair," said Goetz who added that Tina Turner was her "best friend" and like Oprah, she also attended the singer's wedding.