Radical 'doesn't mean crazy,' says Alexandria Ocasio-Cortez in defending Green New Deal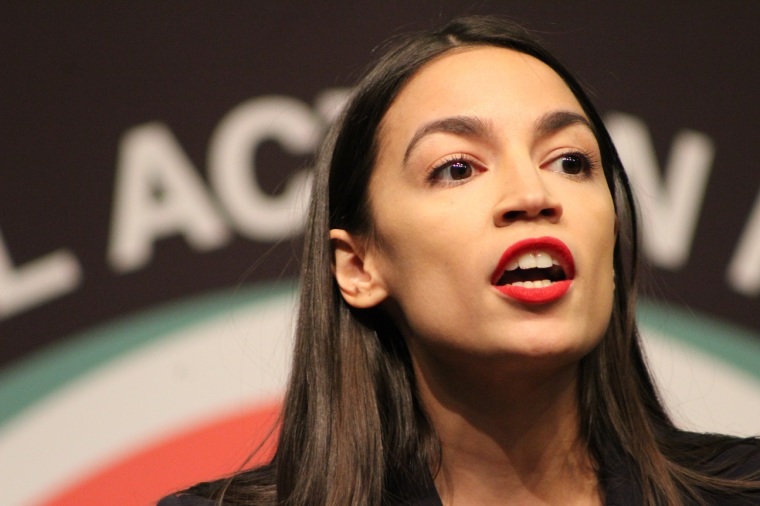 NEW YORK - Rep. Alexandria Ocasio-Cortez, D-N.Y., told civil rights activists at the National Action Network convention that radical "doesn't mean crazy, it means …addressing the rot" as she preached the philosophy behind her radical Green New Deal as the antidote to injustice Friday.
The rot, she explained are things like racism, growing economic inequality and mass incarceration. If allowed to continue unchecked without radical action, she says, it will likely end in fiery uprising.
"Injustice of any kind is a lose thread on the fabric of society just waiting to catch. And it will catch if we do not address racism, if we do not address the wealth gap, the racial wealth gap; if we do not address mass incarceration; if we do not address the disproportionate mental health care within our communities; If we do not address the injustices of our immigration system; If we do not address the injustices of education inequity. These are all loose threads just waiting to catch on society," Ocasio-Cortez said.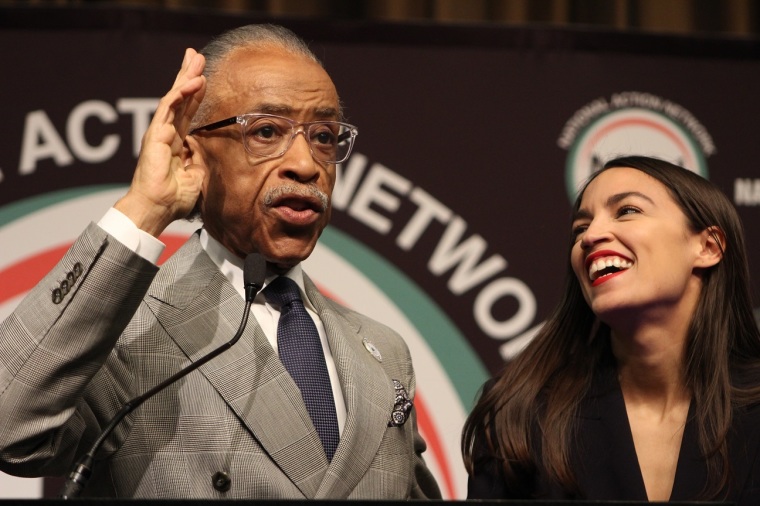 The Green New Deal is a massive policy package being spearheaded by Ocasio-Cortez and other congressional colleagues that would remake the U.S. economy and supposedly, eliminate all U.S. carbon emissions.
It has attracted many critics including most recently President Donald Trump who knocked it as "the biggest government power grab in U.S. history."
In a speech before the Republican Jewish Coalition Saturday Trump called it a "one-trillion-dollar" plan pointing to the annual cost of fulfilling the deal's ambitious agenda. The conservative think tank American Action Forum estimated that the deal would cost between $51 trillion and $93 trillion over the next decade.
Although she isn't running for president, Ocasio-Cortez's appearance at the NAN convention hosted by civil rights icon the Rev. Al Sharpton drew stronger applause than any of the several 2020 hopefuls who spoke on the same stage Friday, including Sens. Kamala Harris, Bernie Sanders, and Elizabeth Warren.
Ocasio-Cortez argued that any policy proposed to address injustice that doesn't confront it in a radical way that addresses the "rot" she outlined would ultimately fail.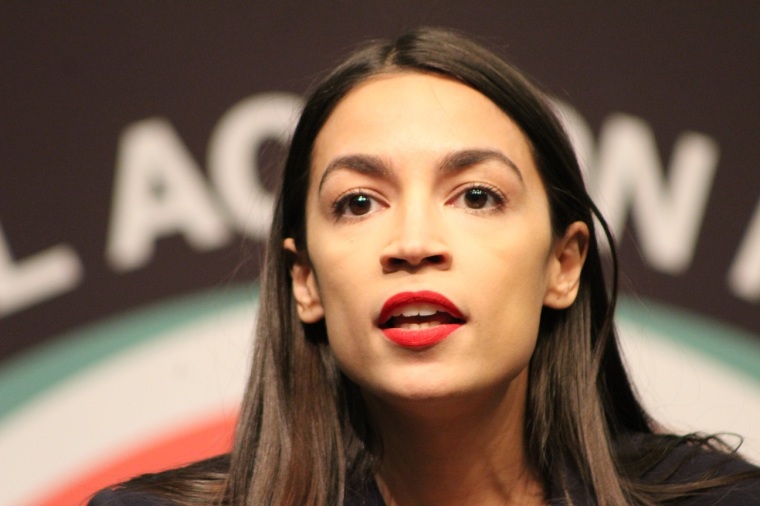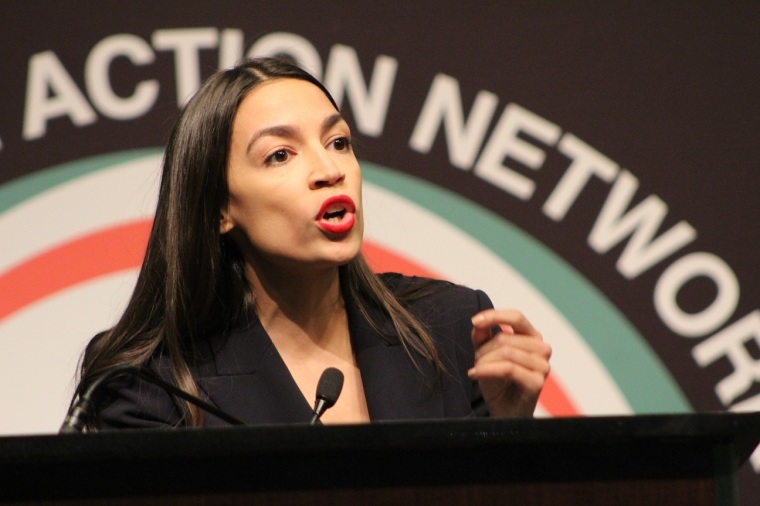 "And that is why in a time of radically deep problems we see today – whether it is the growing influence of white supremacy, whether it is the rollback of consumer protections by this administration, whether it is the agenda of Betsy DeVos – what we need to do in radically deep problems is propose radically visionary solutions. Because radical doesn't mean crazy, radical means addressing the root, addressing the rot," she said.
Invoking the spirit of Martin Luther King Jr., Ocasio-Cortez told the crowd that her Green New Deal, which failed to advance in the Senate with a 0-57 vote last month, is the answer to the "rot."
"That is why we have proposed a green new deal for the future of America. That is why within that resolution we do not shy away from bold conversations of healthcare, housing and education as human rights. Of living wages and dignified work. Of policy that isn't just drafted with the next election in mind but also with the next generation in mind," she said.
"That is the moral political and economic underpinning, of making bold investments and dignified jobs because that is the necessary plan to fix the pipes in Flint (Michigan), and clean the air in the South Bronx and to create unionized energy jobs for transitioning workers in Appalachia and West Virginia; For single payer healthcare and Medicare for all and tuition free public colleges and universities to prepare our nation for the future and for the end to mass incarceration, the war on drugs, examining and pursuing an agenda of reparations and fixing the opioid crisis too," she continued.
"Because one of the things that King [Jr.] taught us is that our destinies are linked and tied and that is just a part of American philosophy as anything else. Because ultimately ending injustice is about ending the root causes of despair. And in the words of King, 'true peace is not merely the absence of tension, it is the presence of justice,'" she ended.