Radicalized Teenage Girl Indicted on ISIS Terror Charges in Germany After Stabbing Police Officer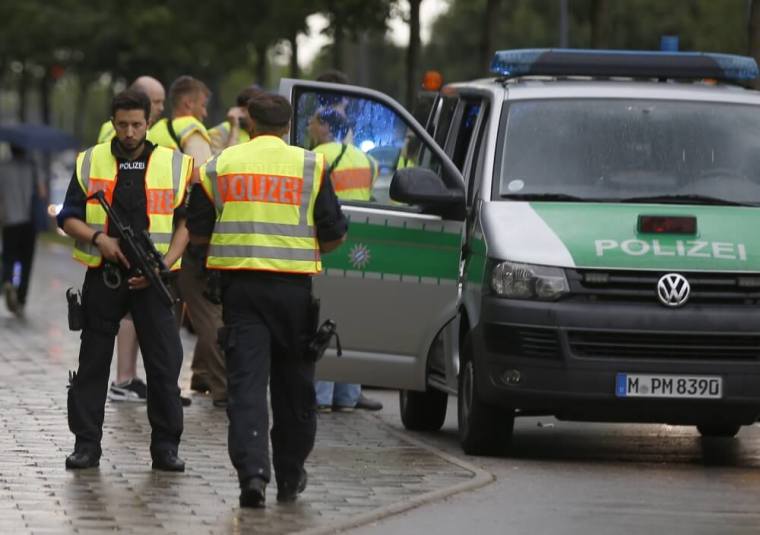 A 16-year-old German-Moroccan girl was indicted by a German court on Monday on charges of attempted murder and supporting the Islamic State terror group, after she stabbed a police officer in Hannover.
Deutsche Welle reported that the girl, identified only as Safia S., was inspired by the Islamic extremists to carry out a "martyr operation" in Germany, where she lived. The attack on the police officer reportedly occurred on Feb. 26 at a train station, though the officer survived and is recovering from his wounds.
A federal probe into the girl's motives for the attack found that she had "embraced the radical jihadi ideology of the foreign terrorist group Islamic State of Iraq and Syria."
Investigators also found that Safia had traveled to Istanbul in Turkey back in January to meet men affiliated with IS.
At the time her intention was to cross into Syria, where IS has captured several cities and has been looking to expand its territory, but the girl's mother intervened and had her returned to Germany.
"In light of this, the accused armed herself with a vegetable knife and a steak knife and went to the main train station" in Hannover, prosecutors said.
The Associated Press noted that 19-year-old German-Syrian man Mohamad Hasan K. has also been charged alongside the girl, because apparently he knew that she was planning the "martyrdom operation" in Germany on behalf of the Islamic radicals, but failed to stop her.
There have been several reports in the past couple of years of teenagers in Europe leaving to join IS in Iraq or Syria or carrying out terror acts back at home. In September 2015 it was reported that Lisa Borch, a 15-year-old teenager from Denmark, killed her own mother after stabbing her at least 20 times with a kitchen knife.
The prosecutor in the case, who described the murder as "cold-blooded, ice cold and committed in a bestial manner," revealed that Borch had been inspired by IS' notorious beheading videos, which have been posted and shared online.
The girl had apparently watched the beheading videos of British hostages David Haines and Alan Henning just minutes before she stabbed her mother to death, the court found.
IS has been looking to step up its attacks on Europe, and in July shocked France with the brutal killing of a Roman Catholic priest during morning mass at the hands of two of its supporters.
Some Christian leaders, such as Swedish priest Annika Borg of the Evangelical Lutheran national church, said that Father Jacques Hamel's murder "removes any doubt about the bloody declaration of war directed against Christianity on European soil," by Islamists.
"What is it you do not understand? What is it you do not see and do not hear?" she asked, urging Christians across Europe to "wake up" and stand up to the attacks.