Rapper Trip Lee Has a Few Words for Skeptical Christians and Hip-Hop's Doorkeepers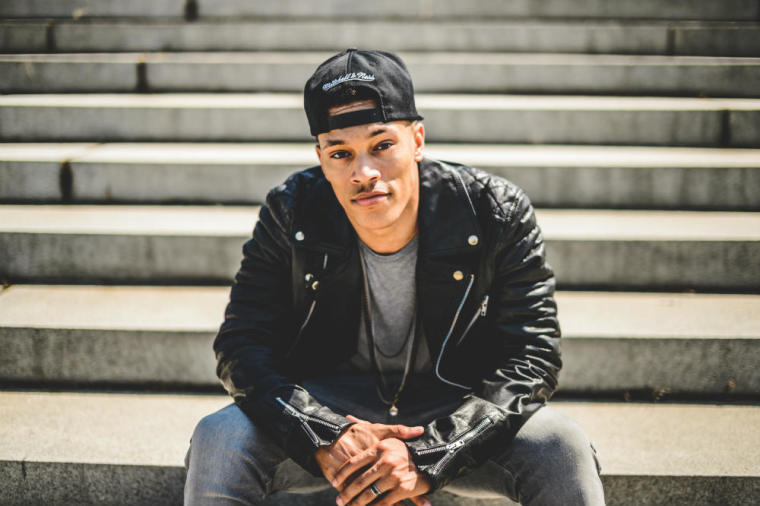 NEW YORK — Trip Lee, an award-winning MC, author and speaker, embraces the uniqueness of being a "pastor-rapper," but he has some frustrations with a hypocritical hip-hop industry as well as with Christians who kick against his particular brand of artistic and cultural expression.
Lee's dual career path is a contrast in many ways to that of another popular rapper and pastor, Mason "Ma$e" Betha. Betha has swung between putting in time at the pulpit and laying out tracks in the studio, leaving some fans and observers confused with the apparent inconsistencies.
Lee, 26, told CP he has never felt any serious tension between his love for rapping and his call to ministry.
But, according to at least one of Lee's close friends, the MC's chosen vocations of rapping and pastoring might keep him from making headway in the mainstream industry, similar to how Lecrae has in recent weeks. The Reach Records headliner and founder appeared on "The Tonight Show" after a historic album debut that saw his Anomaly LP sit atop the coveted Billboard 200 as the nation's No. 1 album.
But Lee, also a Reach Records artist, doesn't seem to care as much about making history as he does about getting access, as he is well aware that the doorkeepers of mainstream hip-hop tend to be wary of religion, or at least the "Christian" label. And that's one label Lee won't be shrinking away from, as his heart is to preach the Gospel and see lives changed, whether it's through his music, books, or proclamations from a pulpit.
As for his heart for hip-hop? He wishes skeptical Christians would realize that hip-hop can have substance, and that it's not just a controversial genre but also a rich culture with history.
Lee, born William Lee Barefield III and who serves at Capitol Hill Baptist Church in Washington, D.C., shares more of his thoughts on hip-hop and his new album Rise in the transcript below.
CP: The niche that you seem to enjoy really well is the pastor-rapper niche, but do you think that might hold you back from the mainstream?
Trip: I don't see myself topping the Billboard 200 — lots of stuff I didn't see myself doing that did happen. I don't see it necessarily with me, and I would hate to make it like the new bar for what it has to look like in order to be good at what you do. I am gonna be different than Lecrae. And I think because I am a pastor, like I'm a Christian author, you can see my sermons online, it's a little different. For some people it's gonna be a little harder for them to rock with me for that reason but I think I am trying to make the kind of music that can connect with everybody.
But I think it's possible ... that [it] will keep me from being able to push through those same ceilings (as Lecrae). And I think that's fine. I think my music is different from Lecrae's in some ways. I'm doing my thing and it's encouraging people my way, and he's doing his thing and it's encouraging people his way. They're very similar in some ways but different in other ways, and I think that's good. Different people kinda have different roles and that's a good thing.
CP: Do you think you might be able to pave a road for others as a pastor-rapper? Have you ever thought about that?
Lee: I haven't thought about it that much actually, partly because I've seen how hard it is to try to be a pastor and a rapper. I think it's really hard to try to make that work. I'm still trying to figure out how to make that work. When I meet pastors, I'm not like, "Hey, you should go out there and be a rapper." Because for so many of us, I think it would just pull us away from our congregations too much to be able to serve them like we should.
I think it could at the least open doors for people who are more pastoral in the way that they're oriented, who are more teachy in the way they interact with things, I think it could open doors like that. It could be more kind of opening doors for those who are rappers to also continue to write and be seen in other ways. But that's one thing I'm hoping, [that] people will not continue to not see me as just a rapper but also as a thinker, trying to help people think about how we live our lives."
CP: What kind of reception are you hoping for for Rise, with respect to both secular media and Christian media?
Lee: I think with each kind of album that comes out, Christian media and mainstream media get it just a little bit more each time. So there are differences than when The Good Life came out two years ago, and there are big differences from 2010 and 2008. So I think doors continue to be opened for people to get it a little bit more and to figure how it fits into the whole big picture.
My hope is that hip-hop will have doors open for people with positive messages, even with messages that really point to their beliefs and are open. So I'm a Christian, I'm open about the fact that I'm a Christian. I want hip-hop to be open for me to do that. There are Muslims in hip-hop who are open about being Muslim and people don't call them "Muslim [rappers]," know what I'm saying? And dudes talking about gangster stuff, selling drugs, but I can't be a Christian? So I'm hoping hip-hop does that.
I hope on the Christian side, that people continue to have their eyes open, that hip-hop is a culture and that your culture isn't the only way to be a faithful Christian. There are different cultural forms, and one of the forms of where I am culturally is hip-hop. That's how I express my love for Jesus, that's how I express my creativity, love for creation, love for music. I think it kind of pushes against the Gospel when we say, "It's good to represent Jesus, as long as you represent him like how I do and how my culture does, in your suit and tie, in your choir robe." I don't think that serves the Gospel well.
CP: You have again, the new album tied to a new book, like you did with The Good Life. Is that a trend for you?
Lee: I want my music to help open doors for the book stuff because I have a lot more to say than I can say on the album. So books have been huge in my life and I want to write, even for folks who don't really read that much. I think maybe God has given me a gift for taking really deep things and saying them in simple ways that kinda everybody connects with. So I think it's a good way to kinda point people to the book, connect it with the album.
Read CP's brief breakdown of Trip Lee's fifth studio album Rise, available Oct. 27.