Nicki Minaj, Beyonce and Iggy Azalea: Why Are More Women in Hip-Hop Simulating Sex to Sell Music?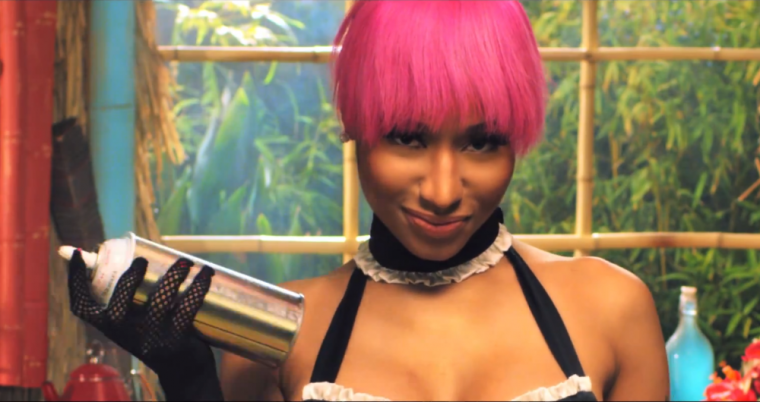 Nicki Minaj recently set tongues wagging following the release of her sexually explicit "Anaconda" music video and amongst the chatter of fans and critics begs the question: why are so many women in hip-hop using sex to sell records?
In July, Minaj, one of the highest selling rappers in music today, made headlines (some positive) when she debuted the cover art for her sex driven single "Anaconda" which features her casually squatting in a pink bra, matching G-string and Jordan sneakers while proudly displaying her bare behind.
The song's music video, which was released a month later, is even more sexually explicit as it shows Minaj in far more compromising positions giving a lap dance to fellow rapper Drake and girating with barely any clothes on.
On social networking sites such as Twitter, there has been a lot of back and forth between those for and against the scantily clad rapper. Both sides seem to agree that Minaj's latest project is proof of a growing trend among artists like herself - artists using sex to sell music (though nothing new) has become the norm for today's women in hip-hop.
For years, women have struggled to make their mark in the male dominated genre.
During the 1980s, artists such as Queen Latifah and MC Lyte were some of the first female rappers to penetrate the hip-hop scene.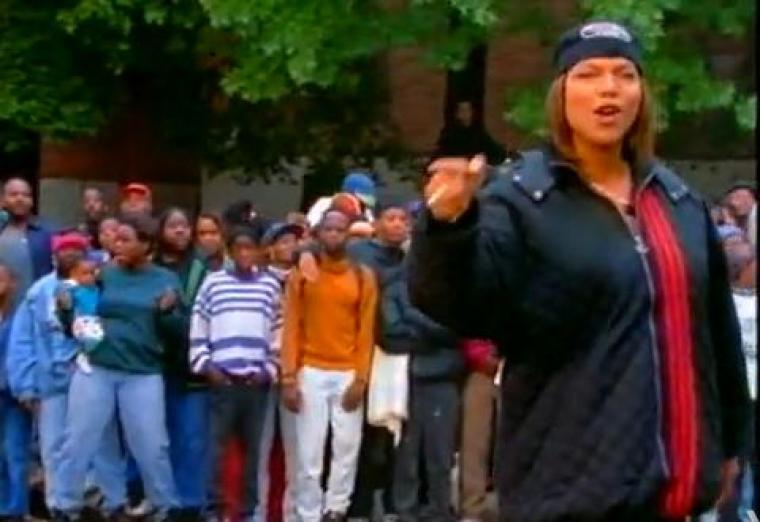 Though at times their in-your-face lyrics raised eyebrows, it was ultimately their empowering messages and the quality, feel-good nature of their songs that won them respect in an industry that has never truly valued women.
Over the past two decades, the evolution of hip-hop has seen a huge shift in the way that female artists are marketed. What began as a platform to promote social change by showcasing lyrical prowess has now become an opportunity to flaunt flesh.
Gone are the days of fully clothed, effortlessly charismatic rappers such as Missy Elliot (1990s) and Lauryn Hill (1990s) and in are the semi-nude twerkers like Minaj and Iggy Azalea (who puts on a show in Jennifer Lopez's newly released "Booty" music video).
Stripper moves on stage and sex simulation in music videos has set today's standard for women in hip hop.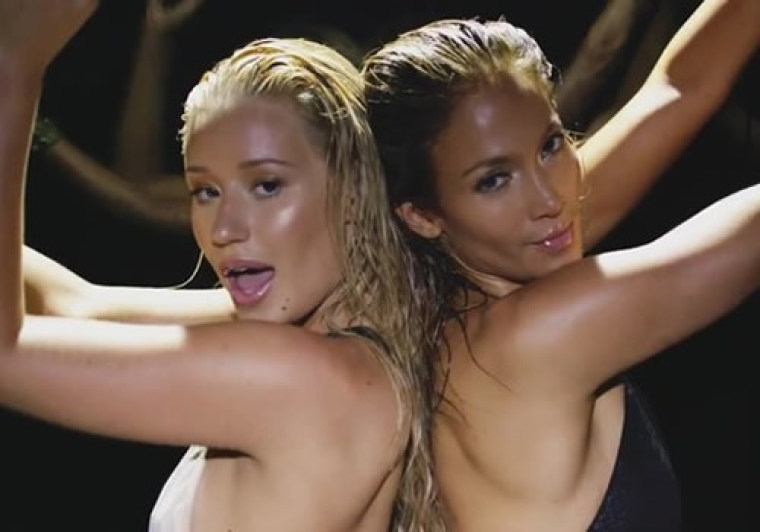 The sudden rise in high-cut leotards and thongs on stage (Beyonce at her "On The Run" tour) has some critics up in arms, however, those in favor of the "less is more" ideology argue that it is simply a new wave of modern feminism.
Beyonce, whose own look and sound has evolved to embrace her sexuality, previously addressed her critics and took credit for opening up conversation about modern day feminism.
It should be noted that raunchy routines and sexually explicit lyrics are not limited to women in hip-hop and in fact this trend extends to other music genres such as pop and EDM.
"I'd like to believe that my music opened up that conversation. There is unbelievable power in ownership, and women should own their sexuality," she told Out magazine in April. "You can be a businesswoman, a mother, an artist, and a feminist - whatever you want to be - and still be a sexual being. It's not mutually exclusive."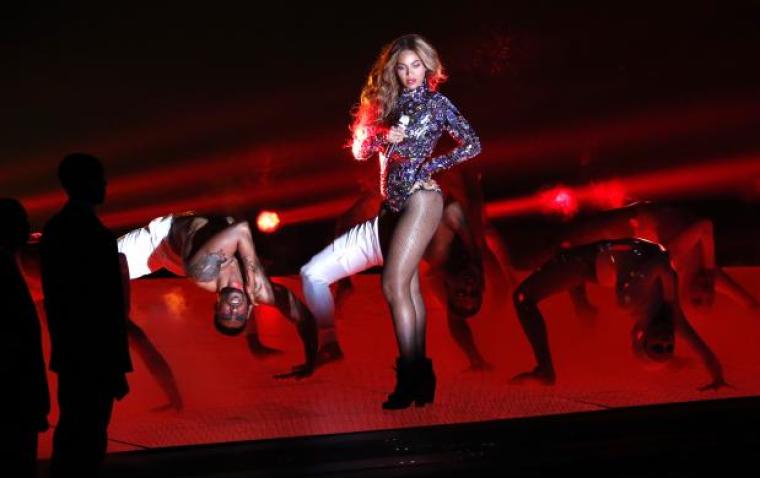 Jae Nasdaq, CEO & Founder of OVNIO - a cable TV social network, is a former music industry executive who has worked with more than 150 artists including Jay Z, Lil' Wayne and T.I. over the course of 17 years.
He acknowledged the shift in the way women in hip-hop are marketed today and believes it all started with iconic rapper Lil' Kim, who launched her solo career in 1996 with her debut album "Hardcore," which featured sexually explicit cover art.
"What changed was when Undeas got a deal with Atlantic to start Junior Mafia and put Lil' Kim on the cover with her legs open, that's what changed it," Nasdaq told the Christian Post exclusively.
"I was there, that's what changed it … Lil Kim was co-signed by another major rap artist at that time - Biggie Smalls - one of the greatest rappers that ever lived. He changed the landscape of the way people and music consumers accepted [hip hop] culture."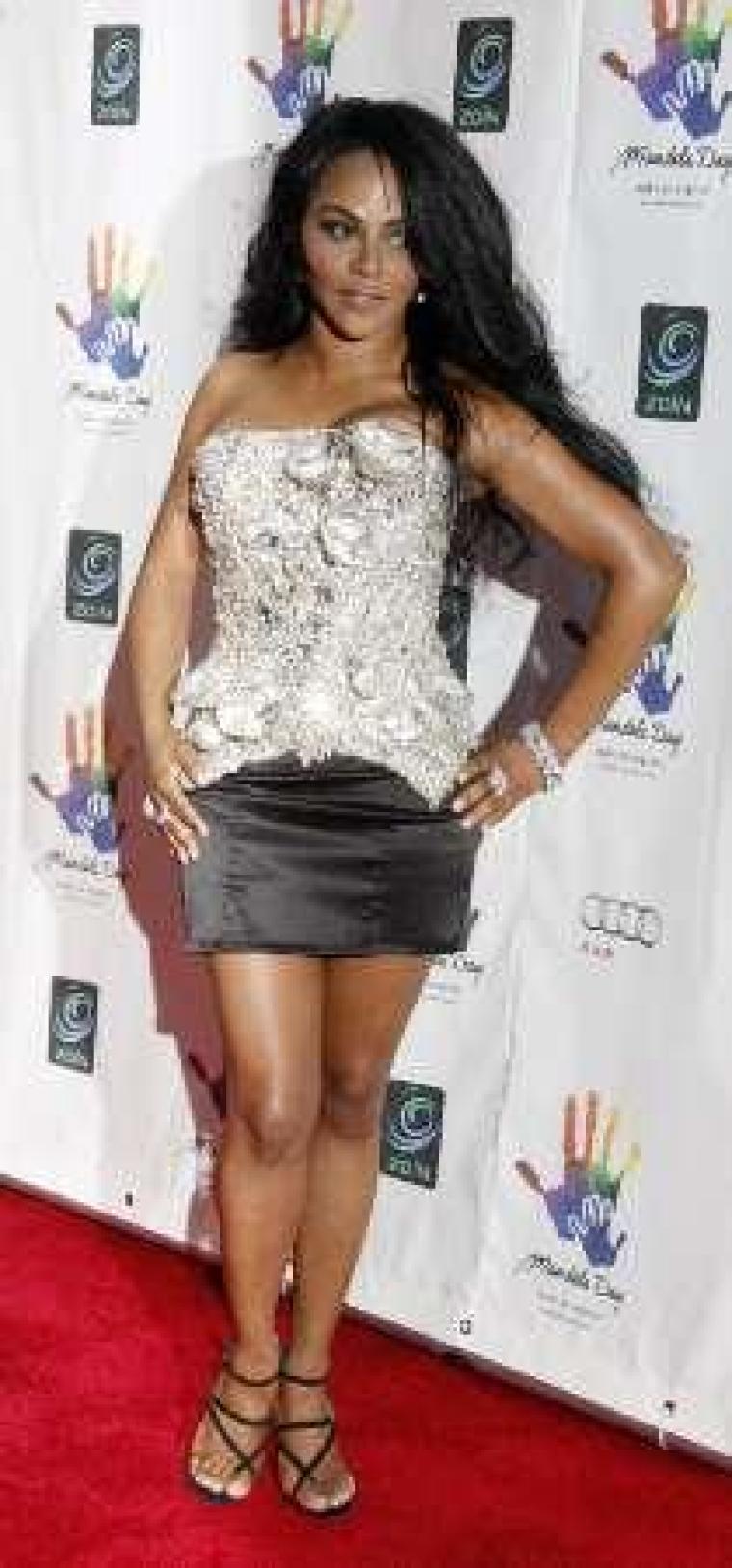 He also explained the raunchy cover as an attention grabber for those who weren't fans of hip-hop at the time.
"When Undeas brought [her] out with Junior Mafia with that famous cover ... that changed the whole landscape of how suburban America and music consumers that don't look like the people that were rapping literally embraced us," he explained. "It's just fashion, it's just history, it's gonna repeat itself. The difference between back then and now is you have social media so you have more sexual images and imagery being spread amongst the millennials."
Tim Sanchez, who has been privy to the hip-hop scene for more than a decade, is a former senior writer for AllHipHop.com and he's currently a freelance writer for LA Weekly, HipHopDX and DubCNN.com. He believes that it was actually the 1980s iconic trio Salt-N-Pepa that changed the game for women in hip hop.
"The rap audience just doesn't seem ready to judge female MC's on how great their skill levels are like they used to back when Queen Latifah, Monie Love and MC Lyte were making records," Sanchez told CP. "A lot of people credit Lil Kim for that, but it actually began when Salt-N-Pepa became more racy in songs like 'Shoop' and 'Let's Talk About Sex.' Lil Kim just took it to another level."
Nasdaq says today's leading women in hip-hop such as Minaj and Iggy, who tend to constantly leave little to the imagination, are simply doing what they need to do in order to stay "relevant" in an industry that has become fixated on pushing boundaries.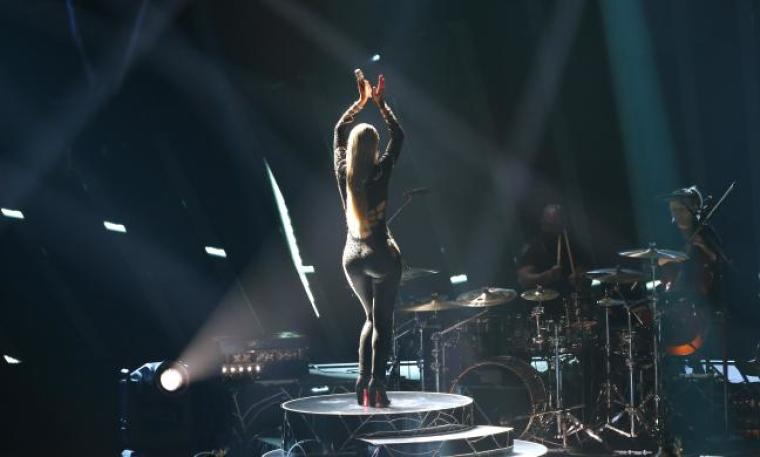 "It's very simple. The reason why more female hip-hop artists are selling sex is because of the old saying 'sex sells,'" he said. "They want to stay relevant. It's not taboo anymore to be sexy, it's not taboo to look at pornography on your iPhone and Android in public. It's not taboo anymore to go to the strip club and take your girlfriend to the strip club because the music there is better than the music in a regular lounge. So the whole ideology of sexiness and being sexy and feeling sexy has literally shifted so these artists understand that."
Sanchez believes that the hypersexualiztion of women in hip-hop is actually detrimental to the industry as a whole.
"Definitely it's hurting," Sanchez said. "What it does is limit the content and limits the kind of artists that can get attention. Queen Latifah was never a sex symbol and she wouldn't get any shine if she were to have come out in this era of hip-hop."
Nasdaq says record label executives are the ones perpetuating the "less is more" ideology, however, he believes we will eventually see change in the way that women in hip-hop are marketed.
"Of course record label execs are encouraging [it] because record label exces who were a part of the insurgence of Rock 'n' Roll are now part of the insurgence of hip-hop," he said.
"So record label execs that don't come from our communities Harlem, Brooklyn, Compton, Long Beach … they're saying 'whatever sells, we're gonna keep pushing it and perpetuating the ignorance because that's what sells. Sex sells,'" he continued. "The people that are around these individuals don't really care about the culture anymore, they care about the bottom line … to recoup their investment."