Has Christian Hip-Hop Finally Arrived?
NEW YORK — Christian hip-hop has made some notable inroads in the last few years, especially in the mainstream market. Popular rapper Lecrae has won Grammy, Stellar, and Dove awards, and he, along with other Christian artists, appear regularly on networks like BET and MTV. Does this mean the movement that emerged in the early '80s as Gospel rap has finally arrived?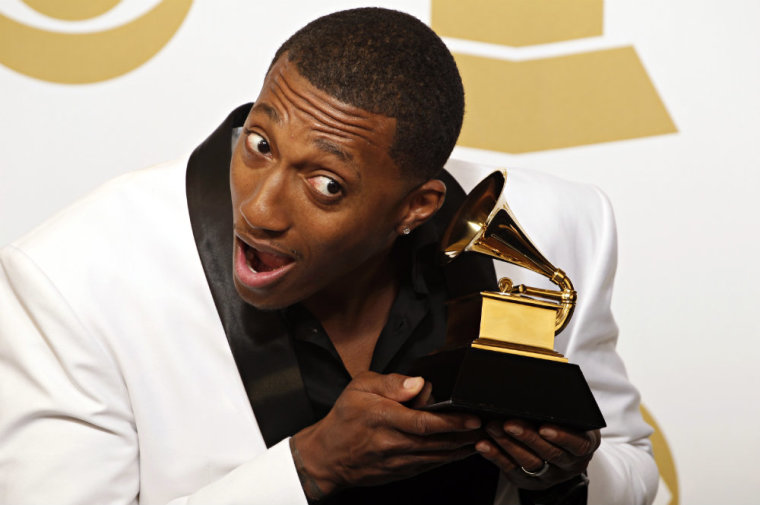 The question might be especially relevant after it was reported that recording artists Flame, Lecrae, and others filed a lawsuit against pop singer Katy Perry and Capitol Records for allegedly stealing and "irreparably tarnishing" a 2008 song of theirs titled "Joyful Noise." The rappers claim Perry's "Dark Horse" single released in 2013, infringes on the copyright of their "Christian gospel song," and therefore are demanding an "injunction, damages and the defendants' profits gained from the unauthorized use of "Joyful Noise.'"
Lecrae is arguably the most popular Christian rapper in recent years who has managed to garner cross-over appeal among a mainstream audience. He and his Reach Records label have been credited with opening the doors and providing exposure and a platform for many other artists in the Christian music industry. Andy Mineo, a New York City rapper who is also on Reach Records, has been following in Lecrae's footsteps, with outlets like BET and MTV making much of his latest album and EP releases, Heroes for Sale and Never Land, respectively.
However, Chad Horton, co-founder of the leading online Christian rap portal Rapzilla, asserts that much of Lecrae's crossover success remains tied to his Christian fanbase, some of whom have been following the evolution of his career for more than a decade. According to Horton, the mainstream was forced to notice Lecrae once his albums started charting top sales.
But while Lecrae, 34, and his Reach Record labelmates have been pressing into the mainstream, and catching flack for it (read here and here), some artists who are native to that scene and happen to be Christians, are headed the other way. The rapper No Malice, formerly Malice of the celebrated twin duo "The Clipse," is a recent example.
According to Timothy Trudeau, CEO of Syntax Creative, an independent digital distributor that works with various recording artists, there should not even be a debate about where an artist who identifies as a Christian "belongs." As he sees it, it is unwise, if not unbiblical, for Christians to impose a sacred-secular divide, especially when it comes to the arts.
Horton and Trudeau shared in a recent discussion with The Christian Post their views on the current state of hip-hop, how they go about rejecting well-meaning but not-so-talented artists, and how the Church's openness to rap has given rise to a viable, and over-saturated market.
CP: So, has Christian hip hop finally arrived?
Trudeau: That's an interesting question. I would say anyone that gets comfortable with anything, someone else is gonna come and get higher than them. So for me, I don't want to say that we've arrived yet. I would like to keep going and see what else we can do.
CP: What are your thoughts on that [Horton], especially if you want to compare where we are now to maybe five years ago, 10 years ago?
Horton: I don't know if I would say that it has arrived, but it is definitely at a point where it's impacting on a higher level, the mainstream hip hop audience a lot more and the Christian audience as well. The Church historically hasn't been accepting to Christian hip-hop, they haven't allowed hip-hop into the Church so I think that's also happening simultaneously.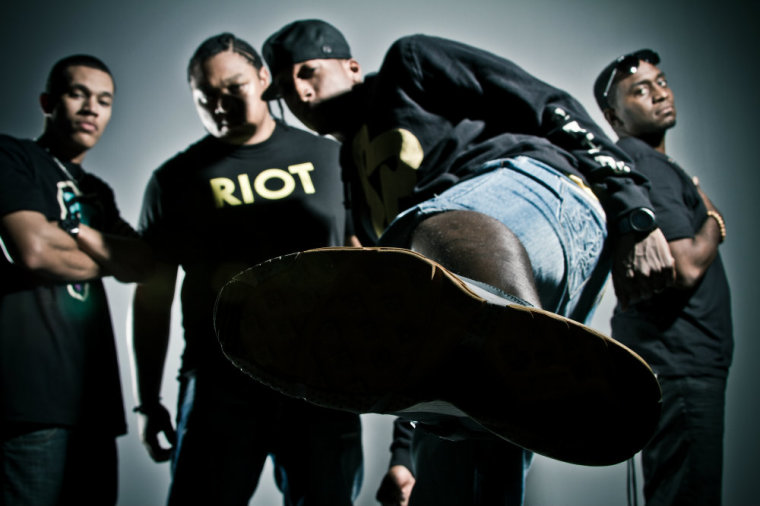 CP: How much of an effect has Lecrae and his Reach Records label had on opening that door for other artists who are Christians and want to crossover to the mainstream?
Horton: Obviously, they've played a tremendous part in that because ultimately with the sales that they're receiving that means there's a lot more support. I personally think that support is coming from the Christian audience and the Church opening up more to hip-hop. So I think it plays a tremendous role in leading the way and opening the door for a lot of other people to come behind them. And to their credit, they do bring a lot of people with them and they have features from other artists within the scene, so they play a tremendous role.
CP: Even though Lecrae is on BET and MTV and has won a Grammy Award, you're saying that his foundation still is the Christian community?
Horton: Ultimately, because just recently in the last few years has their approach been, publicity-wise, to go toward the mainstream hip-hop audience. That coverage really started coming when the sales ... when he started selling 100,000 albums, then the mainstream hip-hop audience said, "Wow, who is this guy selling 100,000 albums that we've never heard of?" So obviously, that's where it's starting out.
CP: How do you describe the hip-hop scene today?
Trudeau: I think the major difference is there's actually an organized scene and economy for it now, whereas back in the '90s and 2000s, it was the wild west. There was no economy. So back then, we were actually creating the economy by creating tour circuits, busting down the church doors or whatever (not really). But churches that had never considered having such a thing, like let's have some rappers come and stand on the stage and do their thing, do music or whatever — that was not happening. By doing that, now there's a circuit that people can tour and venues are created, radio stations are created. So none of that stuff was in existence at one point and then now there's a lot more of it. I think now it's viable. Someone could this if they wanted to for a living, which is a bad thing because it's also attracting people to this as, "Hm, maybe I can do that. I learned so many things at Sunday school growing up. If I could just repeat those over and over maybe I could make a living …"
CP: What do you do when it seems like the industry is getting over-saturated? And of course, you have artists for whom it's not all about promoting Christ. How do you deal with that?
Trudeau: Well, you can do what the U.S. government does and regulate it (laughter). For us, I mean, everything that is amazing or going well, is always going to get over-saturated. There's nothing we can do about that. I'm bothered by fakes of course, but we don't know the hearts of people like obviously the way God does. We're just gonna have to focus if we are the ones that are serious, we're just gonna have to laserbeam and keep going.