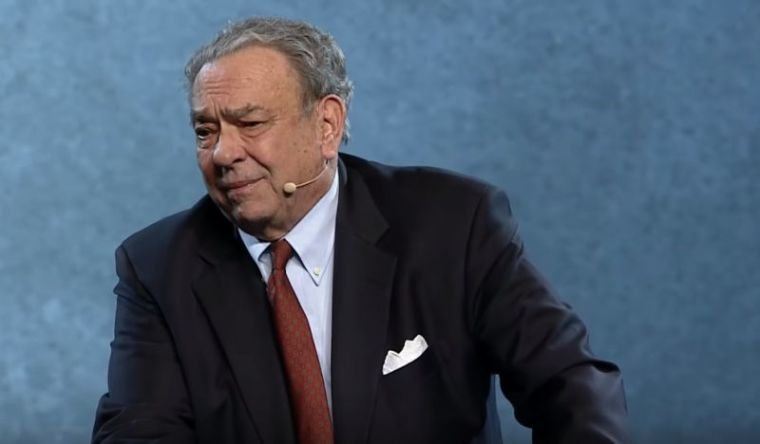 Influential Reformed theologian R. C. Sproul died Thursday afternoon in Altamonte Springs, Florida. He was 78.
Sproul, who has written more than 90 books, "died peacefully after being hospitalized twelve days ago due to severe respiratory difficulties exacerbated by the flu and complicated by chronic obstructive pulmonary disease," Ligonier Ministries CEO Chris Larson said.
Born in 1939 in Pittsburgh, Sproul was ordained as a teaching elder in the Presbyterian Church in America. He founded Ligonier Ministries in 1971 "to equip Christians to articulate what they believe, why they believe it, how to live it, and how to share it."
Sproul was involved in the crafting of the 1978 Chicago Statement on Biblical Inerrancy, a declaration of faith signed by approximately 300 evangelical scholars. 
Larson said of Sproul: "[H]e was used of the Lord to proclaim, teach, and defend the holiness of God in all its fullness. Through his teaching ministry, many of us learned that God is bigger than we knew, our sin is more deeply rooted than we imagined, and the grace of God in Jesus Christ is overwhelming."
In a letter to Ligonier supporters, W. Robert Godfrey, chairman of the ministry, said Sproul "cannot be replaced."
"His gifts are very seldom found in a single individual. Our sense of loss is deepened in knowing that."
Godfrey also outlined ways in which Ligonier plans to move forward, following key decisions made by Sproul — who knew his health was declining in recent years — and the ministry board.
While Ligonier has carefully archived Sproul's countless teachings and made them available, Sproul made it clear to the board that "he wanted Ligonier to remain a living and growing ministry after he passed and not just a monument to one man. He wanted Ligonier to continue to speak to contemporary problems."
The board thus established the Teaching Fellowship of R.C. Sproul and chose several fellows to carry out his convictions and teaching. Those fellows so far include Godfrey, Sinclair B. Ferguson, Steven J. Lawson, R. Albert Mohler Jr., Stephen J. Nichols, Burk Parsons, and Derek W.H. Thomas.
As for passing the baton, Larson has already been serving as president and CEO of Ligonier Ministries for years now and will continue to do so.
Godfrey asked for prayers as they navigate the future without their founder.
"Our loss is great, but we cannot focus exclusively on our loss. If we did, R.C. would say to us in his endearing manner, 'What's wrong with you people?' We must focus on our God, whose strength is made perfect in our weakness. We need to focus on the extraordinary opportunities that lie before us to spread the message of God's holiness and sovereignty, of Christ's gospel, and of the Bible's inerrant authority," said Godfrey.
A memorial service is scheduled for Dec. 20 at 2:00 p.m. ET.