RC Sproul Jr. Was Driving Drunk With Two of His Underage Children, Drove Off Roadway, Struck Curb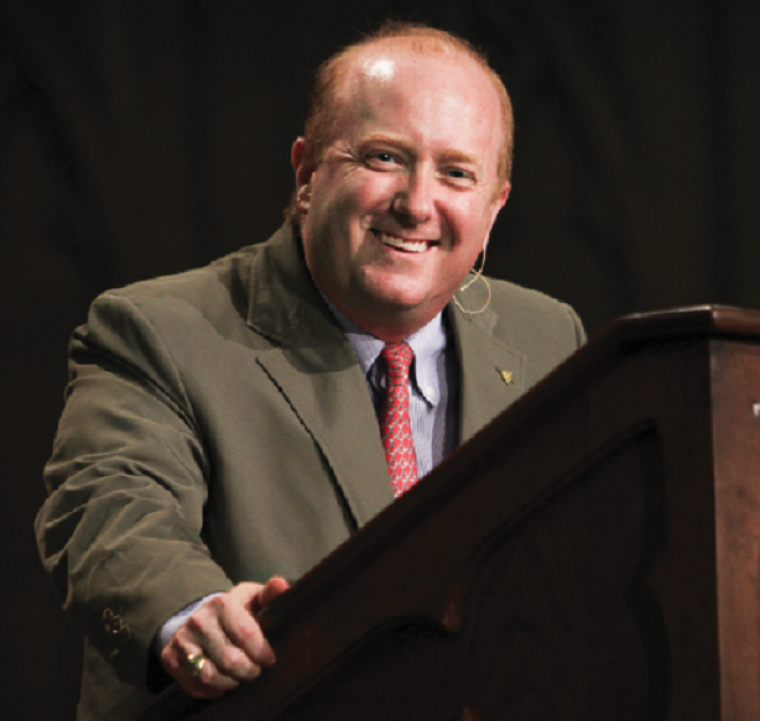 With a blood alcohol content of 0.175, more than twice the legal limit for the state of Indiana, R.C. Sproul Jr., whose father Robert Charles Sproul founded Ligonier Ministries, was driving dangerously with not one but two of his underage children in his vehicle when he was arrested for a DUI last month.
A certified copy of the affidavit of probable cause against Sproul Jr. acquired by The Christian Post Thursday shows that at about 8:28 p.m. on Nov. 29, Allen County Police Officer Paul Heffner observed the former minister driving left of the center line, failed to maintain his lane, drove off the roadway, struck a curb and was weaving.
He was also driving at 30 mph for at least 2 miles with a flat tire on I-469.
When he was eventually stopped, the officer observed that he needed support to walk, he swayed, mumbled and had a moderate smell of alcohol on his breath. A chemical test later revealed his blood alcohol content as 0.175.
A CP report first revealed that Sproul Jr. was initially arrested in Indiana for driving under the influence with a minor in his vehicle just over a week before he resigned from Ligonier Ministries for "personal reasons."
A summary of charges stemming from the incident shows that Sproul was hit with two class A misdemeanors: operating a vehicle with alcohol concentration equivalent to .15 or more, and operating a vehicle while intoxicated, endangering a person. Under Indiana law both charges attract up to 365 days of jail time, probation for a year, and the suspension of a driver license for up to two years.
He was also charged with two felonies for operating a vehicle while intoxicated or under the influence of a controlled substance with a passenger younger than 18, which attracts a penalty of six months to three years in jail and up to $10,000 in fines under Indiana law. In addition, he was slapped with the felony charge of neglect of a dependent in a way that the dependent was endangered.
Sproul's case is now scheduled for a hearing on Feb. 2, 2017.
Indiana attorney John David Cowan, who had filed an initial appearance for Sproul earlier this month, filed a motion to withdraw that appearance last Monday and a judge granted that motion on Wednesday.
Cowan did not return calls for comment when contacted by CP. Patrick Arata, the lawyer currently on file for Sproul, did not return calls for comment either.
When contacted for further comment this week, a Ligonier Ministries employee communicated a response from authorized officials that they would not be making any more comment than a statement they released last week on his resignation which did not address his DUI arrest.
"Last Friday, the board of directors of Ligonier Ministries and Reformation Bible College received and affirmed the resignation of Dr. R.C. Sproul Jr. He is stepping away from his duties at the ministry and the college for personal reasons. This was communicated by phone to his father, Dr. R.C. Sproul, the founder of Ligonier Ministries and chancellor of Reformation Bible College, and it was later communicated in writing to the entire board of directors of Ligonier Ministries," the statement said.
"We support the Sproul family and give thanks for the many edifying contributions of Dr. Sproul Jr. over the years through his work at the ministry and the college. We believe he will be well cared for by his church during this time of transition, and we pray for him in his future endeavors," it ended.
Sproul, whose wife died in 2011 from cancer, is a father of eight and grandfather of one.
He was suspended by the board of Ligonier Ministries in 2015 for visiting the adultery website Ashley Madison in a "moment of weakness" in 2014.
"In August 2014, in a moment of weakness, pain, and from an unhealthy curiosity, I visited Ashley Madison. My goal was not to gather research for critical commentary, but to fan the flames of my imagination," the 51-year-old Calvinist Christian minister, theologian and widower wrote in a post on his now suspended website.