Reaction to Pastor Mark Driscoll's Resignation Includes Sadness, Gratitude From Mars Hill Church Community
Seattle Megachurch Leader Expresses 'Profound Sadness' But Says He Is at Peace With Departure
Mark Driscoll, pastor of Mars Hill Church, has resigned from the multi-city megachurch he and his wife helped found 18 years ago after a series of calls were made for the Seattle, Washington, preacher to step down from ministry due to his admitted "divisive" leadership style.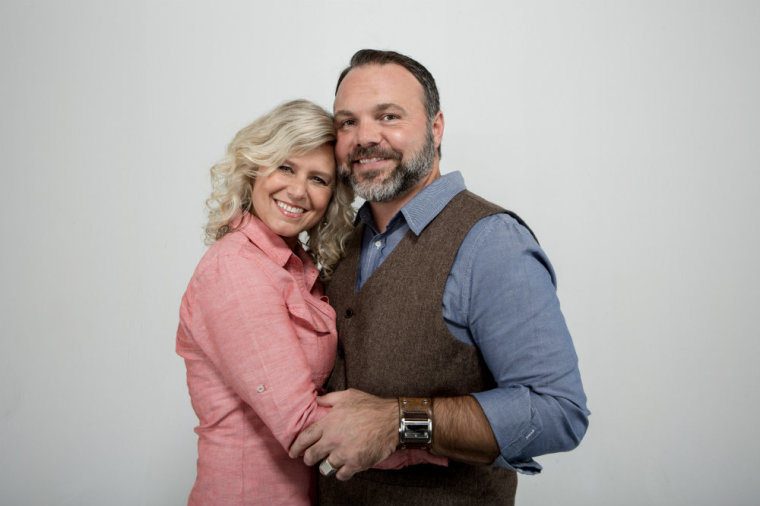 According to an announcement published on marshill.com:
On Tuesday, October 14, Pastor Mark Driscoll submitted his resignation as an elder and lead pastor of Mars Hill Church. The Board of Overseers has accepted that resignation and is moving forward with planning for pastoral transition, recognizing the challenge of such a task in a church that has only known one pastor since its founding. We ask for prayer for the journey ahead.

As is well known, inside and outside of Mars Hill, Pastor Mark has been on a leave of absence for nearly two months while a group of elders investigated a series of formal charges brought against him. This investigation had only recently been concluded, following some 1,000 hours of research, interviewing more than 50 people and preparing 200 pages of information. This process was conducted in accordance with our church Bylaws and with Pastor Mark's support and cooperation.
The statement on Driscoll's resignation, signed by the Mars Hill Board of Overseers, Michael Van Skaik, Larry Osborne, Jon Phelps, and Matt Rogers, can be read in full here: https://marshill.com/2014/10/15/pastor-mark-driscolls-resignation.
In his resignation letter, Driscoll states: "By God's grace I have pastored Mars Hill Church for 18 years. Today, also by God's grace, and with the full support of my wife Grace, I resign my position as a pastor and elder of Mars Hill. I do so with profound sadness, but also with complete peace."
He goes on to add that, "after seeking the face and will of God, and seeking godly counsel from men and women across the country, we have concluded it would be best for the health of our family, and for the Mars Hill family, that we step aside from further ministry at the church we helped launch in 1996. I will gladly work with you in the coming days on any details related to our separation."
The Seattle pastor concludes his resignation letter by stating that "it would be my hope to convey to the wonderful members of the Mars Hill family how deeply my family and I love them, thank them, and point them to their Senior Pastor Jesus Christ who has always been only good to us."
Driscoll's resignation later was apparently shared exclusively with RNS. Read it in full here: http://www.religionnews.com/2014/10/15/exclusive-mark-driscolls-resignation-letter-to-mars-hill-church/.
Members and supporters of the Mars Hill Church community responded to news of their pastor's resignation via the megachurch's official Facebook page.
"I am very saddened to hear this. Mostly because there are too many 'Christians' that will be happy to hear this," stated Jay Forde on Facebook.
"I have been a long distance follower of Mars Hill for 6 (years) or more roughly," wrote Priscilla Dawn. "I found that the Lord spoke honestly to me through Pastor Mark, ignited a passion for reading my Bible I had not had before. I began studying why I believed what I believed and MY life was changed."
Tim Johnson shared, "This is very painful and sad news. Mark Driscoll has been like a father to me, and I will greatly miss his honest and powerful teaching. However, one person who will never resign is the Lord Jesus Christ, who I know Pastor Mark would want us all to set our eyes on, over and above himself."
"Tears. You will be missed Pastor Mark! Thank you for bringing the Word into my life in a way no others have. Do not be discouraged!" wrote Rebecca Sweet. "I'm so thankful for the way God has used you to strengthen my walk. Prayers for you and your family!"
Driscoll's resignation comes after several Mars Hill Church elders issued a joint letter requesting that he step down from leadership. They were later fired. Their letter was preceded by a dismissal and plea from members of the Acts 29 church planting network Driscoll helped found that the minister take time off to get help. The Acts 29 leadership rescinded Driscoll and all Mars Hill Church campuses' membership from the network. The Mars Hill Church campus in Seattle had also attracted protests from disaffected members after Driscoll made a public apology for how poorly he handled leadership changes in the ministry. The controversial preacher had also been accused of plagiarism in his 2013 book A Call to Resurgence, and previous titles.
In his resignation letter, Driscoll admits that "aspects of my personality and leadership style, have proven to be divisive within the Mars Hill context" and that he was resigning because he did not want "to be the source of anything that might detract from our church's mission to lead people to a personal and growing relationship with Jesus Christ."
The Mars Hill Board of Overseers' statement on his resignation affirms that although "Pastor Mark has, at times, been guilty of arrogance, responding to conflict with a quick temper and harsh speech, and leading the staff and elders in a domineering manner," they did not find cause for him "to be disqualified from pastoral ministry."
The board goes on to note, "Pastor Mark has never been charged with any immorality, illegality or heresy. Most of the charges involved attitudes and behaviors reflected by a domineering style of leadership."
Emphasizing their surprise at his resignation, the overseers also "commend Mark for acting upon the vision God gave him to start Mars Hill Church and for his ministry of faithfully teaching the Word of God for the past 18 years. We commit to pray for him, for Grace, and for their children as they transition from ministry at Mars Hill Church."
According to marshill.com: "In 1996, at the age of 25, Pastor Mark and Grace started a small Bible study at their home in Seattle, the least churched city in the U.S. at the time. By God's grace, Mars Hill Church grew beyond all expectations to 13,000 people (and counting), gathered weekly across 15 locations in five states: Washington, Oregon, California, New Mexico, and Arizona. In 2012, Mars Hill was recognized as the third fastest growing and 28th largest church in the country by Outreach magazine."