7 Reactions to President Trump Firing James Comey
4. John McCain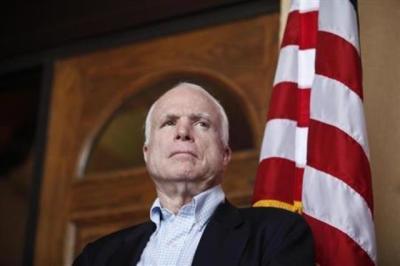 Republican Arizona Senator and former Republican presidential nominee John McCain released a statement Tuesday expressing disappointment at the decision to fire Comey.
"James Comey is a man of honor and integrity, and he has led the FBI well in extraordinary circumstances," stated Sen. McCain.
"I have long called for a special congressional committee to investigate Russia's interference in the 2016 election. The president's decision to remove the FBI Director only confirms the need and the urgency of such a committee."