Reba McEntire Wants to Find Love Again After God Helped Her Overcome Divorce (Watch)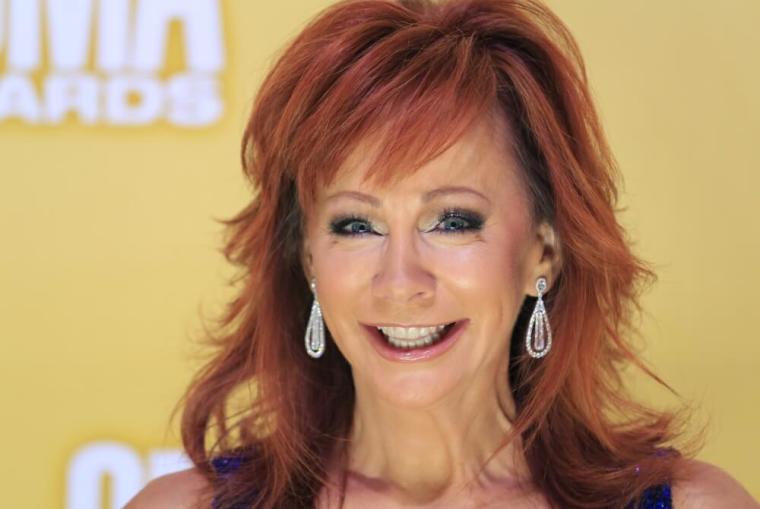 Country star Reba McEntire says she is open to finding love again after God helped her overcome a painful divorce.
The award-winning superstar was devastated when her marriage to her former manager, Narvel Blackstock, came to an end after 10 years.  But in a recent interview the 61-year-old says she hasn't given up on love.
When asked how she's getting through her split, McEntire told Entertainment Tonight all the credit belongs to "God, my girlfriends, my family, work and staying busy."
Her divorce was finalized last year and the accomplished songwriter has since been keeping busy.
"I'm just kinda winging it, taking one day at a time and loving life, enjoying being with my friends and family as much as I possibly can," she continued.
When asked whether or not she'd be open to finding love again, McEntire admitted that she would.
"I think it's always nice to have somebody to go to dinner with and fall in love with I don't see anything wrong with that at all," she maintained.
McEntire credits God and her Christian faith for getting her through a painful two-year split from her former husband that ultimately led to their divorce – one she says she never wanted.
In an intimate interview with CMT's Cody Alan in March of 2015, she walked the radio host through her process.
"I prayed everyday [for God] to help me have the strength to move one foot in front of the other to continue on with what I'm supposed to be doing and why He put me on this Earth in the first place," McEntire revealed.
"The divorce was not my idea," she went on to explain. "I didn't want it in any shape, form or fashion. It was really hard to make the adjustment when someone's not happy. I just want everybody to be happy in their lives because our lives are too short to be miserable. I just thought it was the best thing to take my marbles and go play somewhere else, is what Daddy used to always say."
While the reason for the couple's divorce is not publicly known, McEntire's said some of what her former husband did was unforgettable.
The CMA winner also revealed to Parade magazine that she questioned God's plan throughout her two year split with her ex-husband.
"I have a long list and so many questions for God. Why did this happen? And how did you allow that?" she questioned. "Over the last two years I've been going through a divorce. God's way is the best way. And it seems to me that Narvel is happier and I'm in a really good state of mind. It's taken me this time to pull through why and how. And there's been a lot between us and I believe that to forgive is easier than forget."
She continued, "Going on with life is what's really important. And my faith helped me with that. I think about what God wants me to do. I focus on that. Faith is really important. It keeps me sane and it keeps me hopeful."
McEntire signed a new deal with Nash Icon Records and then released her first album in five years, titled Love Somebody. She also recently released a holiday album titled, My Kind of Christmas.