'Red Letter Jesus' Play Coming to Chicago Theater; Over 2,000 Viewers Expected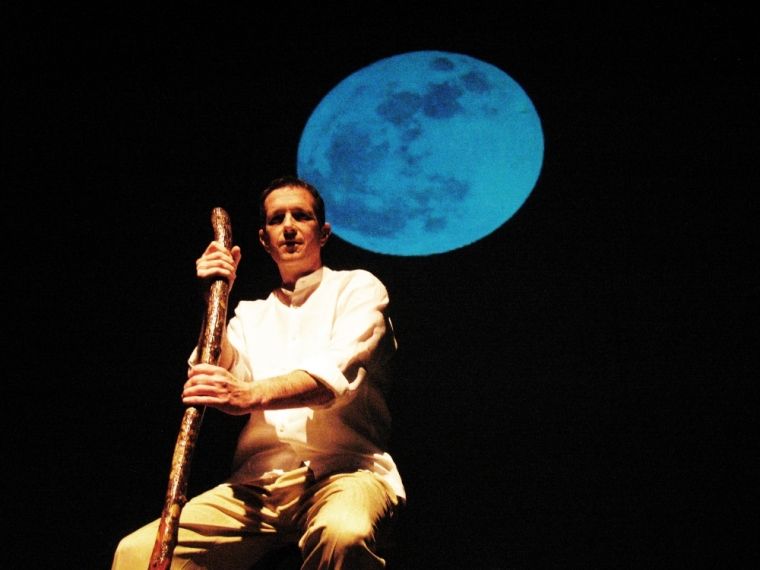 Brad Sherrill, a 30-year Atlanta-based professional actor, will speak the words of Jesus Christ on stage to over 2,000 people over six weeks in Chicago's Provision Theater.
Starting in September, Sherrill will kick off Provision Theater's 10th anniversary with "Red Letter Jesus," a stage adaptation of the words of Christ in Matthew, Mark, and Luke.
"I want people to encounter the words of Jesus that we find in the synoptic gospels," Sherrill said in a Monday interview with The Christian Post. He said that he has already performed the play about one hundred times in the past two years.
"Red Letter Jesus" follows the actor's earlier scriptural play, "The Gospel of John," which he has reportedly performed more than 6,000 times in over 11 years. He has performed in over 40 states, from Hawaii to Florida, and even in England, Ireland, and Northern Ireland.
Sherrill acts mostly for churches, but also frequents secular theaters. Chicago's Provision Theater, while secular, is "devoted to producing works of hope, reconciliation and redemption; works that challenge us to explore a life of meaning and purpose," according to its mission statement.
Provision's willingness to produce works inspired by faith has stirred up controversy, said Founding Artistic Director Timothy Gregory, in a Monday interview with CP. Critics used to judging secular works and writing about faith "in a way that's dismissive or sardonic" do not understand the "deep hunger" for religious plays, he explained.
Nevertheless, "it's hard to fight when something's really professional," Gregory said. He claimed 13 Joseph Jefferson awards – a Chicago prize for theatrical excellence.
"A lot of people who will come to see this wouldn't be caught dead in a church," the artistic director said. He told CP this is a great opportunity to reach ordinary people with the Gospel message, with Jesus' words preached directly and without any preacher's interpretation.
While his theater only seats 210, Gregory told CP that its largest performance, "The Hiding Place" – a play based off the book by the Dutch Christian who saved many Jews from the Holocaust, Cory ten Boom – drew 3,500 people over six weeks. Other notable performances include "Shadowlands," a play about the life of C.S. Lewis, "Godspell," and "A Christmas Carol." The theater even produced a version of the debates between outspoken atheist George Bernard Shaw and Catholic apologist G.K. Chesterton.
"The Gospel of John," which hit Provision during the 2006-2007 season, drew approximately 2,000 people – 2,000 who heard the entire Gospel read and acted out, in the New International Version.
Nevertheless, Sherrill said he doesn't care about the numbers. "Jesus said feed my sheep, not count them," the actor quipped, paraphrasing John 21:17.
Along with the actor's performance of "Red Letter Jesus," Provision Theater will play footage of modern-day Israel, taken from each of the areas discussed in the Gospels. "We're hearing Jesus' words, and on the screen behind me we actually see footage of the Garden of Gethsemane at dusk," he said, painting the picture of Jesus' words to his sleeping disciples after the Last Supper.
While Sherrill speaks before scenes from Israel, Gregory told CP he is writing a script for "Jacob," a stage adaptation of the story of Jacob wrestling with the angel. "It just gets such a quick pass in Genesis," the artistic director explained, lamenting the shallow treatment of a truly juicy story.
Despite his desire to write a great play, Gregory admitted that "the master storyteller of all time was Jesus."
Sherrill, who spoke from Atlanta, will perform "Red Letter Jesus" in Byron's Harvest Church on Saturday, August 17, and at Provision Theater three times a week from September 6 to October 13. Tickets at Provision cost $10 for children, $15 for students, and $25 for adults. For more information or to invite him to your hometown, visit www.gospelofjohn.com