Christian Band New Method Performs in Baseball, Soccer Fields and Ice Skating Rinks?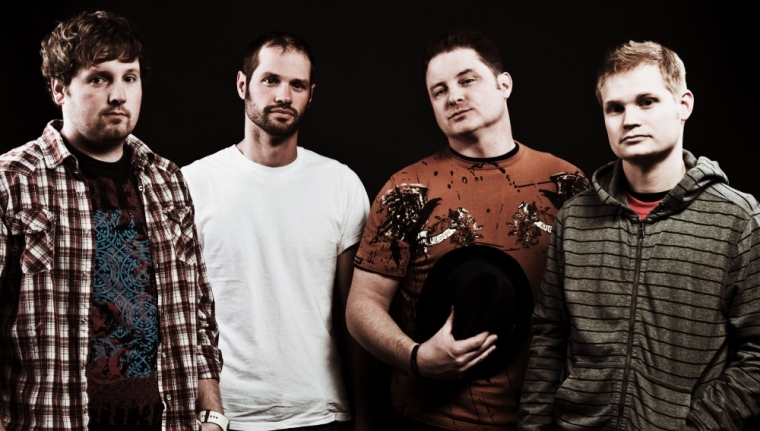 Christian rock-and-roll band New Method, based in Columbus, Ohio, travels the country singing, playing, and preaching the Gospel on the baseball, football, and soccer fields – even on the ice rink.
"A lot of times with Christian bands, you're only catching youth groups," Doug Meacham, manager, singer, and bass player for New Method, told The Christian Post in a Friday interview. "Here we get to catch the full range of those who would go to a sporting event," like the Salem Red Sox game in Salem, Va., where they will play on August 17th.
But New Method doesn't just play rock and roll – they share the Gospel. "We'll often times do a cover song like 'Meant to Live' by Switchfoot" to "catch their ear" at first, Meacham said. "But we still don't hesitate to do some of the praise and worship music out there," like "Mighty to Save" and "How Great is Our God."
The manager explained that many stadiums provide a booth for the band to share CDs and literature from their sponsor, World Vision. This also gives them another chance to minister to fans who stop by, allowing them a chance to talk one-on-one, "almost a mini-discipleship" opportunity.
When asked about the lighter atmosphere of a game, especially when spectators watch with a beer in hand, Meacham laughed. "Maybe sometimes their inhibitions are lowered a bit," he said.
The band manager shared how many people have been saved through the ministry. He said they will sometimes receive emails or letters later with someone writing, "'I was just there at a basketball game or a hockey game and wasn't thinking about that at all but something you said sparked in me to pursue that more, and I've come to the Lord!'"
Meacham admitted that his band is in a "different niche" than other Christian bands. But said that most of the time sports team are open to letting them perform because they are looking for church groups to attend.