Religious colleges urged to 'lean into' their identities, not mimic secular universities seeing enrollment drop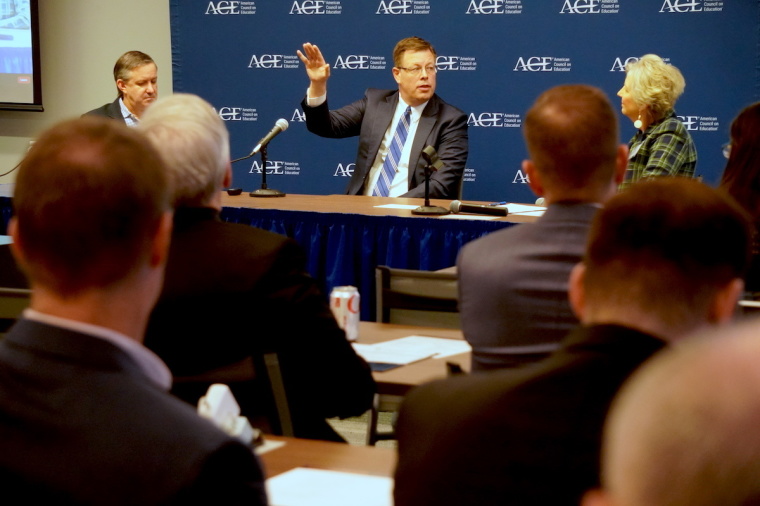 WASHINGTON — Amid a national decline in undergraduate enrollment, representatives from multiple religious colleges and universities gathered Thursday and were encouraged to remain loyal to their faith-based identities as they seek to boost attendance and success. 
The event, "The Fate of the Religious University," was held at the American Council on Education, consisting of various panels discussing how religious universities should be leaning into their religious identities even as they seek to bolster student enrollment. 
Some university presidents in attendance included University of Notre Dame President the Rev. John Jenkins, Catholic University of America President Peter Kilpatrick and Yeshiva University President Rabbi Ari Berman.
Eboo Patel, president of Interfaith America, was one of the event's opening speakers, stressing that colleges should make their religious identity known and have programs demonstrating interfaith cooperation. 
He said such programs would prove that their institutions are "reacting positively to other religious communities and working to serve the common good."
According to an October report by the National Student Clearinghouse Research Center, the national undergraduate enrollment rate dropped 1.1% during the fall 2022 semester, declining by 4.2% since 2020. Despite this national decline, some Christian universities experienced record highs in enrollment. 
Commenting on this report, Patel pointed to Council for Christian Colleges & Universities President Shirley Hoogstra and former Brigham Young University-Idaho and Brigham Young University-Pathway President Elder Clark Gilbert's presentations, citing this as a potential reason for the trend.
The CCCU is an advocacy organization representing the interests of its 140 member institutions in the United States.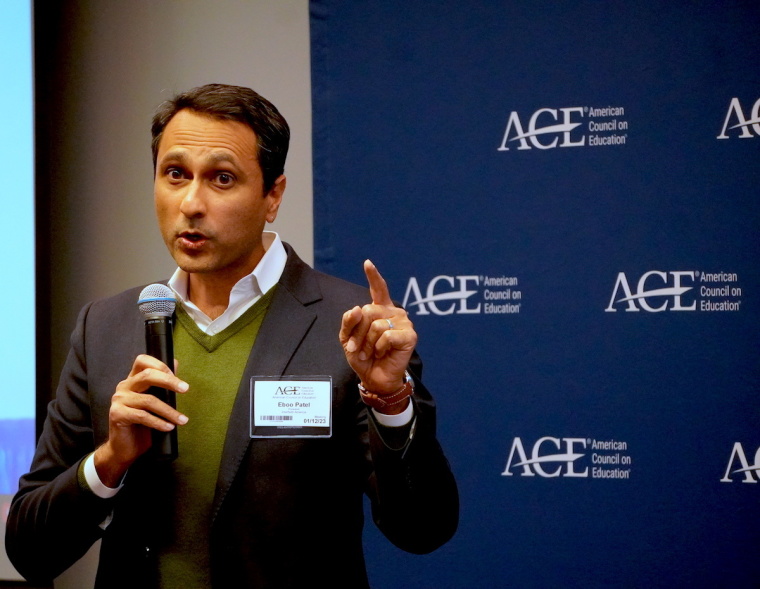 "Their institutions are differentiated," Patel told The Christian Post in an interview. "They serve a particular population that seeks to be nurtured in their identity and to have a positive relationship with the world. And those institutions do it very well." 
"And I think it is the case that many people of faith, of all faiths, they feel like they're in a broader social environment which is hostile to their identity."
During his presentation, Gilbert said that for many students, their arrival at a faith-based college might be the first time they feel like they fit in. He told a personal story about his high school experience, saying how, at the time, his friends saw him as the "designated driver" after a night of heavy alcohol consumption.
He remembered feeling more at ease once he enrolled in a religious college, a strength Gilbert believes faith-based institutions should capitalize on.
Gilbert said religious institutions should not seek to mimic secular colleges and universities but lean into that particular "niche" that makes them unique. 
Hoogstra agreed, urging colleges to "lean into [their] distinctiveness" during her co-presentation with Gilbert. She also encouraged religious colleges to work on behalf of their community by partnering with local businesses so students can help spread their college's culture. 
Hoogstra, who formerly served as an executive at Calvin University in Michigan, used as an example a nursing student interning at a local hospital, saying that the student could help the hospital better understand the college's adherence to faith-based values. 
In an interview with CP, Shoogra said she believes the future of Christian education is "very bright" because religious institutions are honing in on their "distinctiveness." 
"I think today that the American public and families want to know what they're buying when they get a college education," she said. "So, our campuses are clear about that, and they're different than secular institutions." 
Hoogstra believes that one of the benefits of CCCU's campuses is that the colleges educate the "whole person," which better prepares students to think and ask questions.
Another panel, led by College of Ozarks President Brad Johnson and Brigham Young University-Hawaii President Keoni Kauwe, discussed the innovative ways their schools are helping young people access a college education.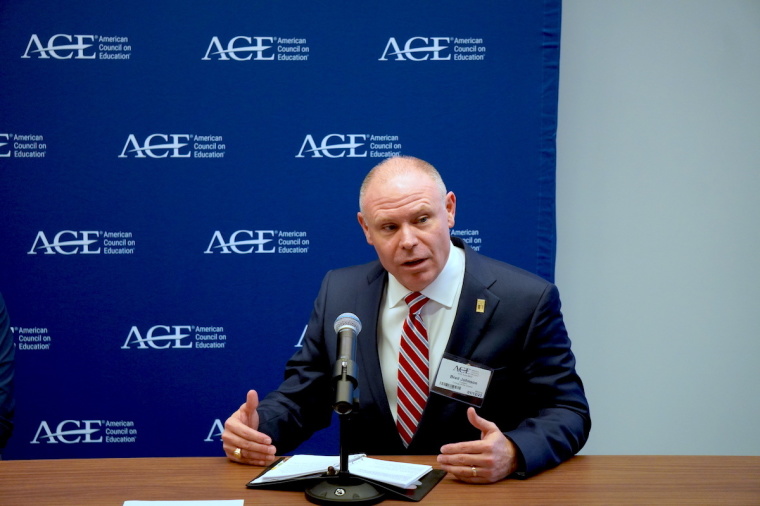 Students at the College of Ozarks, affiliated with the Presbyterian Church USA, do not pay tuition. Instead, they work 15 hours a week to pay for their education. Johnson said that the campus has a hotel, a restaurant and a stained glass and candle factory. He said the revenue from these features subsidizes the students' education. 
Johnson said that allowing students to work for their education helps them "know that they belong and can achieve all God wants them to achieve."
Kauwe said BYU-Hawaii, affiliated with the Church of Jesus Christ of Latter-day Saints, functions under a similar model where students fund their education by working at the Polynesian Cultural Center, a tourist attraction.
The BYU-Hawaii president said that this enables students to fund their education and celebrate their culture, which creates a sense of "commonness" among the students.
He said the celebration of religious identity and diversity is what helps students thrive. Kauwe said schools like the ones he and Johnson oversee must be vocal about the "success" of these models, proving that this is a "viable" way to run an institution.