Remembering Lennart Nilsson: Unsung Hero of the Unborn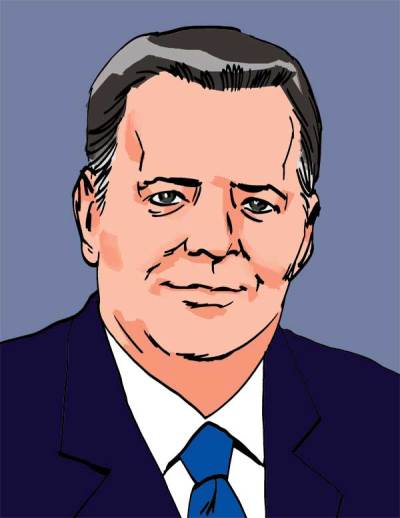 Once in a while a character crosses the world stage and plays a completely unexpected, although important role, in history. Lars Olof Lennart Nilsson, who died on January 28 at the age of 94, was just such a man.
Mr. Nilsson, a Swede, received his first camera at age 11. By 15 he was experimenting with microphotography of insects.
Deeply fascinated by a human fetus he saw displayed in a glass jar at a Swedish hospital, Nilsson devoted himself to using cutting edge technology (including three dimensional ultrasound, advanced fiber optics and micro cameras) to explore human life from the earliest stages of conception onward. Life magazine published his first picture of a human embryo in 1953.
In 1965, Life managing editor George P. Hunt wrote, "Ten years ago . . . Lennart Nilsson told us he was going to photograph the stages of human reproduction from fertilization to just before birth." Mr. Hunt explained that Nilsson "simply said, 'When I've finished the story, I'll bring it to you.' Lennart kept his promise."
Indeed he did.
In 1965 Life published "Drama of a Life Before Birth." The magazine edition sold eight million copies with a Nilsson cover photograph of an 18 week old human fetus and was published in an expanded book format as "A Child is Born."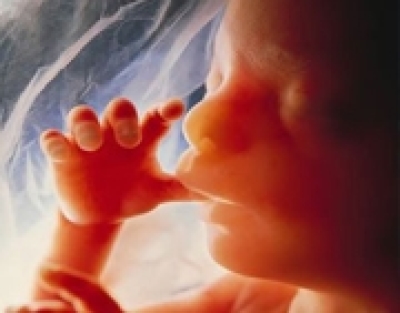 His technical innovations continued, leading to even more graphic imagery in television documentaries like "The Miracle of Life" (1984) and "Odyssey of Life" (1995) which between them won three Emmy Awards.
Nilsson said he was "driven by a desire to illustrate vital processes that concern us all to the highest degree yet are invisible — to make them visible." He added, "Such processes can take place in the human body or in the life that exists on earth. I want to educate people and also increase their reverence for life."
On seeing the Life images, one Swedish gynecologist said, "This is like the first look at the back side of the moon."
While Nilsson himself did not declare a personal position on when human life began, he certainly felt strongly about uncovering the veil on the mother's womb and letting people decide for themselves.
As you can well imagine, Nillson's photographs caused a nation-wide and world-wide sensation. Pro-life advocates circulated the pictures to their fellow pro-lifers in America and around the world.
While encouraging the pro-life movement, Nilsson's beautifully detailed images of unborn human beings did more to humanize the unborn child than perhaps anything prior to ultrasound produced sonograms.
Lennart Nilsson put a literal "window on the womb," and while it did not make abortion rare in North America, it did emphatically make it more difficult to argue that an unborn baby is not a human being.
Even the profoundly pro-abortion Washington Post described Nilsson's Life magazine photographs matter-of-factly; "At 6 ½ weeks of gestation, an embryo displayed clearly visible hands. By the 8-week mark, a viewer gazing upon Nilsson's photography could perform that cherished rite of delivery rooms and count 10 tiny toes. At 18 weeks, he captures a fetus sucking his thumb.
And yet, The Washington Post then describes the "cover image of an 18-week-old fetus as immediately recognizable as in incipient person."
"Incipient person?" Really? The only difference between that pre-born human being and any of us today is chronological development — time. All these pre-born babies need is uninterrupted time to develop into the merely older and bigger human beings that each of us is.
Thank you, Lennart Nilsson, an unsung hero of the unborn — he took their portrait and what a portrait it was, for all of us to see.
Dr. Richard Land is president of Southern Evangelical Seminary and executive editor of The Christian Post.