Repealing Obama's Coercive Transgender Healthcare Mandate Won't Be Simple, Lawyer Warns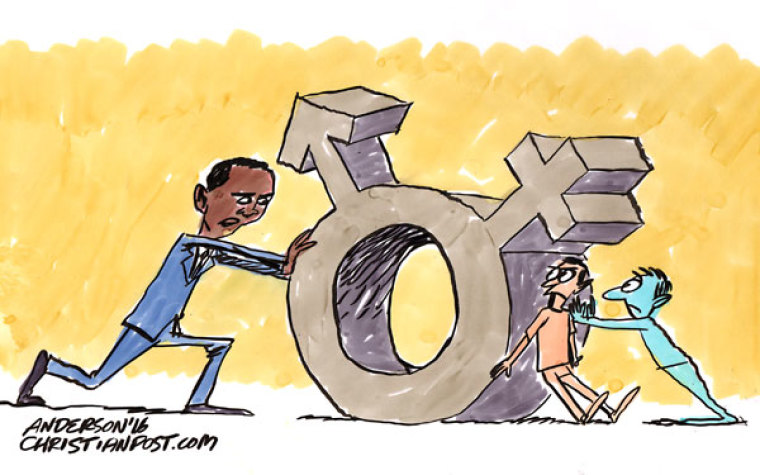 In August, five Republican states and religious health organizations representing over 17,000 physicians filed a federal lawsuit that claims that the administration's transgender health services mandate will force doctors to act against their best medical judgement and religious beliefs.
"Under the new regulation, a doctor must perform these procedures even when they are contrary to the doctor's medical judgment and could result in significant, long-term medical harm," the lawsuit explains. "Thus, the regulation represents a radical invasion of the federal bureaucracy into a doctor's medical judgment."
In October, the American Civil Liberties Union of Texas and the River City Gender Alliance intervened in the case to oppose the lawsuit against the mandate.
According to the Becket Fund for Religious Liberty, the case is being heard by a U.S. District Court judge in Texas named Reed O'Connor. O'Connor is expected to make a decision before Jan. 1, when the mandate is scheduled to take effect for many health providers.
"We made the argument that it's incredibly improper for the government to invade the important doctor-patient relationship, and it shouldn't be mandating doctors to perform procedures against their best medical judgement," Mark Rienzi, senior counsel at Becket Fund, told WND. "Personal medical decisions about the welfare of a child should be free from political agendas and interference by bureaucrats."
O'Connor could favor those arguing against the mandate because he is the same judge who ruled in August to block the Obama administration from enforcing its guidance to public schools that tries to coerce school districts to allow transgender students to use bathrooms and locker rooms consistent with their gender identity or risk losing funding.
Ironically, the two major insurance plans that are exempted from the Obama transgender mandate are Medicaid and Medicare. Before the regulation was passed in May, HHS researchers found that "clinical evidence for gender reassignment surgery was inconclusive for the Medicare population at large."
"The government bureaucrats are ignoring the scientific conclusions of their own agency," Lori Windham, a lawyer with the Becket Fund, told The Christian Post in August. "It is deeply troubling that the government could tell doctors what they are supposed to do when the government won't impose those same rules on itself."
Despite the rulings by the appellate courts that favored the transgender students, it should be noted that conservatives have so far been successful in their federal lawsuit against the Education and Justice Departments' joint transgender guidance for public schools, considering O'Connor reaffirmed his nationwide injunction against the guidance in October.
As the Obama administration has appealed O'Connor's ruling to the Fifth Circuit Court of Appeals, only time will tell if that appellate court reacts in the same way that the Fourth and Sixth have.